Taste what Chicago has to offer; hear Chicago stories; and listen to the sounds of Chicago blues. Chicago Tonight has your weekend picks.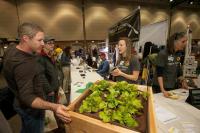 Good Food Festival & Conference
UIC Forum
725 W. Roosevelt Road
Chicago, IL 60607
In its 11th year, the Good Food Festival & Conference celebrates healthy eating, sustainability, and the local food shed. The festival features workshops on gardening, composting, breadmaking, etc.; panel discussions on the future of food and community gardens; and cooking demos with chefs Matthias Merges of Yusho and Jason Hammel of Lula Café. The event runs from Thursday, March 19 to Saturday, March 21. Tickets start at $10.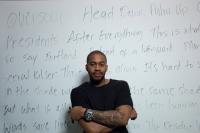 Chicago Classics Reading
Chicago Cultural Center
78 E. Washington St.
Chicago, IL
As part of Columbia College's Story Week, members of literati will read pieces by their favorite Chicago author. Chicago Tribune's Rick Kogan hosts. Readings will be delivered by Louder than a Bomb creator Kevin Coval, PEN/Hemingway Award finalist Mitchell Jackson, and Golden Globe-winning playwright Regina Taylor, among others. The reading is on Friday, March 20 from 6:15 to 8:00 pm, and is free and open to the public.
The Royal Society of Antarctica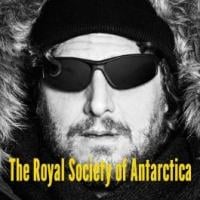 The Gift Theatre
4802 N. Milwaukee Ave.
Chicago, IL 60630
Described by Chicago Sun-Times Theater Critic Hedy Weiss as her favorite new show of the year, The Royal Society of Antarctica follows a young woman's return to her birthplace, Antarctica, to find out what happened to her mother. John Gawlik directs and Aila Peck stars as the young woman, Dee. The play runs Thursdays through Sundays until April 26. Tickets range from $25 to $35. Watch Chicago Tonight's interview with Weiss, who reviewed this play and many others.
The Secret Lives of Objects
Chicago History Museum
1601 N. Clark St.
Chicago, IL 60614
A new exhibition at the Chicago History Museum centers on the power of everyday objects to tell extraordinary stories. Items include a bamboo cane that was integral to Charlie Chaplin's "Little Tramp" character, a brown revolver used in the raid on Harper's Ferry by abolitionist John Brown's son, and the glasses worn by murderer Nathan Leopold. The exhibit opens on Saturday, March 21. Museum admission costs $14.
Buddy Guy with Ana Popovic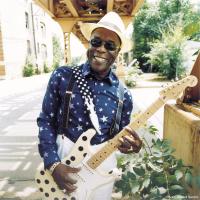 Rialto Square Theatre
15 E. Van Buren St.
Joliet, IL 60432
Legendary guitarist Buddy Guy pioneered the Chicago blues sound. The musician, now 78, moved to Chicago in the 1950s where he met and jammed with Muddy Waters and Howlin' Wolf, creating a new, proactive blues style. Guy was named the 50th Greatest Guitarist of All Time by Rolling Stone magazine and has influenced Jimi Hendrix and Eric Clapton. Memphis blues guitarist Ana Popovic opens for Guy, whose tour stops by Joliet on Saturday, March 21. The show begins at 8:00 pm. Tickets start at $40. Watch a 2006 Chicago Tonight interview with and performance by Buddy Guy.