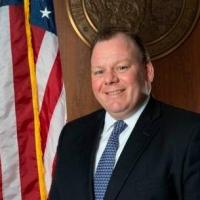 Voters in more than a third of Chicago's 50 wards will head to the polls again in April. In Tuesday's election, no clear winner emerged in 19 races for alderman across the city. The runoff races don't have a clear pattern with candidates both backed and loathed by Mayor Rahm Emanuel, incumbents and open seats, and political dynasties up in the air.
Perhaps the most prominent legacy candidate who failed to garner the 50 percent plus one necessary to avoid a runoff was 11th Ward candidate Patrick Daley Thompson. With 36 of 38 precincts reporting, the nephew of Richard M. Daley and grandson of Richard J. Daley appeared to have picked up just 48 percent of the vote and will face off against law student John Kozlar for control of the Bridgeport ward that's been a Daley stronghold for generations.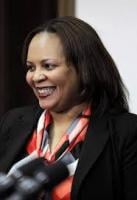 Also headed to a runoff is 33rd Ward incumbent Ald. Deb Mell. She was appointed to the seat by Mayor Emanuel after her long-serving father Dick retired. With all 28 precincts reporting, Mell came less than half a percentage point shy of an outright win and will face teacher Tim Meegan in the runoff.
Another Emanuel appointee faces a tougher fight. Ald. Natashia Holmes replaced Sandi Jackson after Jackson resigned. She and her husband, former Congressman Jesse Jackson, Jr., pleaded guilty to fraud charges. Holmes picked up just 25 percent of the vote in the 7th Ward and will face Gregory Mitchell in April.
Other notable runoffs include the 45th Ward, where Emanuel foe Ald. John Arena will face Chicago Police Lt. John Garrido, and the 16th Ward, where incumbent Ald. JoAnn Thompson died earlier this month of heart failure. Current 15th Ward Ald. Toni Foulkes ran against Thompson because of ward re-mapping, but Foulkes only picked up about 43 percent of the vote Tuesday.
Runoff elections will be held April 7. In the map below, wards that are colored red have candidates headed to the April 7 runoff. Wards colored green are aldermen who retained their seats. Wards colored yellow elected new aldermen. Click on the map to learn which candidates won and which ones are headed to the runoff, as well as the percentage of votes garnered by the candidates.
Source: Chicago Board of Elections
--Map by Kristen Thometz