Election Day is tomorrow. Besides the high-profile race for mayor of Chicago, there are several elections playing out among the city's 50 wards. Which races are highly contested? We discuss the issues and dynamics that define this aldermanic election season with Mike Fourcher from Aldertrack, a website that collects Chicago election data, and Chloe Riley, who covers politics for the Chicago Reader.
View a map of aldermanic candidates in Chicago's 50 wards. Click on a ward in the map below to learn who is running for office. Incumbents seeking re-election are listed as such in their wards (with the exception of Ald. JoAnn Thompson who died earlier this month and was running for re-election in the 16th Ward).
--Map by Travis Cornejo
---
Read an interview with Chloe Riley.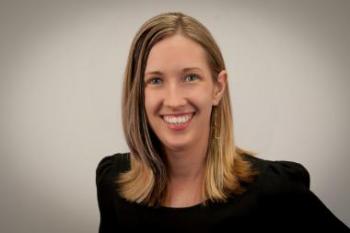 What kind of role has redistricting played in this year's aldermanic elections?
It's played a huge role. The 11th Ward, the one with Patrick Daley Thompson running, used to be pretty solidly Bridgeport-Canaryville. After the remapping, the ward is now shooting upwards into the near west side. I covered a housing complex on the near west side for an article. That housing complex is literally split down the middle now, with half in the 11th Ward and the other half in the 25th Ward. So who do these people go to? This puts added pressure on these residents who will have two different aldermen representing them. Remapping is definitely changing these races, but not exactly for the better.
What is the reasoning for remapping?
It's something that happens every 10 years. In theory, each ward is supposed to have the same number of people. But of course, it also turns into a power play with aldermen going for resource-rich neighborhoods.
What are the relevant issues this election season?
I think one of the issues at the ward level, and reflecting back on the city level, is this issue of transparency. If you take a look at the 25th Ward, we've been seeing criticism of incumbent Ald. Danny Solis. There was a 25th Ward debate at UIC. The alderman didn't show up to a debate, but all of his opponents did. He's been mum about some money that's missing in the ward too. We haven't been given a direct reason about what happened to $140,000 that was left over from 2013.
How important are endorsements? Are there any key ones?
There have been a couple of interesting endorsements. Patrick Daley Thompson, who's running in the 11th Ward, has been trying to avoid the middle part of his name. He's gotten some pretty big endorsements, though. U.S. Sen. Dick Durbin and Cook County President Toni Preckwinkle have endorsed him. Interestingly enough, he was endorsed by the Chicago Teachers Union but that support was then pulled and given to his opponent Maureen Sullivan instead. The Aldertrack poll from earlier this month had Thompson doing pretty well with Sullivan falling behind. One could say that the bigger endorsements that Thompson is receiving may outweigh the one from the Chicago Teachers Union.
Voters are being asked about various issues via non-binding referendums. Is there a popular question among them?
Whether or not to have an elected school board, which is being asked in 37 of the 50 wards, is a popular one. It seems to reflect the transparency concern that we're hearing about. The elected school board question has also become a measure of how you stand with the mayor. Danny Solis was criticized for voting with the mayor 96 percent of the time, but even he has said he supports a part-elected and part-appointed school board. That's his way of straddling the issue.
Rey Colón, the incumbent of the 35th Ward, has also been criticized for voting with the mayor 96 percent of the time. Are comparisons to the mayor a burden within the aldermanic races?
I wouldn't necessarily say it's a burden. It depends on who you are. Colón did find some ways to deviate from the mayor, which will help. He didn't support the mayor's revision of the city's parking meter deal, which will help him carve out a distinction. It depends; I wouldn't say it automatically helps or hurts any candidate.
Natashia Holmes, who's running in the 7th Ward, had her signatures called into question. How common are these challenges and just how difficult is it to gather signatures?
It is hard. Looking at the 7th Ward, there were 15 candidates who initially filed and eight didn't make it on the ballot. Signature challenges are big. An example may be whether or not you're getting signatures from people who have already supported someone else. It's a common way to knock off your opponents. For an incumbent, it's an especially good way to secure your seat.
Will Patrick Daley Thompson's famous family name help or hurt him in this aldermanic race?
I think it can only help on name recognition alone. He's running in Bridgeport, which has been a Daley power center for seven decades. People associate the Daley name with one that gets things done in the 11th Ward, whether or not that's true.
Incumbent Ald. Danny Solis (25th) is catching a lot of flak for his support of a proposed $30 million metal shredder in Pilsen which has ties to a company that contributed $30,000 to Solis' campaign and was recently investigated by the IRS. Although Solis has been an alderman for 19 years and routinely outspends his opponents, he has come close to losing his seat in prior elections. Do you think he'll survive this election?
I think that race is going to be very close. I think he will face a runoff because the polls are very close. Talking to residents, I hear a lot of people saying, 'The alderman is never around and he never answers calls.' I've heard that from all over the ward. Residents seem frustrated and that's a concern. It's a matter of how many people turn out to vote and whether the other candidates have made a credible enough case that they could be an alderman for the 25th Ward. But I do think that it's going to be very tight in that ward.
The remapping comes into play here too, because a large section of East Pilsen has been taken off of the 25th Ward map, which happened to be a section of this ward that voted heavily against Solis.
Interview has been condensed and edited.