In recent decades, Chicago's Lincoln Park neighborhood has become known for its pricey real estate and trendy stores and restaurants. But, up until last year, it was also home to an important, if far less fashionable, manufacturing plant—the 112-year-old Finkl Steel Company.
The company was bought by a German firm seven years ago and has gradually moved to a larger facility on the city's south side. Now, the nearly 40-acre site on Lincoln Park's western edge is up for grabs.
The only activity at the former Finkl Steel site these days is the work of demolition crews. Until just a few years ago, the site was where the century-old company was forging high-quality steel. But the question now is how to forge ahead after Finkl's move to the south side?
While the wrecking ball is at the ready, transforming the 38 acres could take some time as community groups, civic groups, and even the owners of the land wrangle over what should happen next. North Branch Works, a community development organization that received a $200,000 EPA grant to study the possibilities for the Finkl site, is gathering input from everyone including residents.
"They don't want big box retail," said North Branch Works Executive Director Mike Holzer. "They don't necessarily want another heavy smokestack industry. We don't see those things coming in. They don't necessarily want residential development on any of these PMD sites."
PMD stands for "planned manufacturing district," a special zoning designation created largely for Finkl Steel in the late 1980s. In essence, the designation allows only industry within its borders and keeps residential and commercial development at bay. But it also imposes another restriction.
"The PMD currently only allows office redevelopment in existing facilities," said Holzer. "We support a change to the PMD that would enable new tech office construction and development in the PMDs."
For the record, North Branch Works is a so-called delegate agency of the Chicago Department of Planning and Development, and Holzer says his organization is the manager of the industrial corridor along the near north branch of the Chicago River. His task, he says, is to ensure certain outcomes.
"Those outcomes are industrial retention, job creation and continued expansion of business and industry here," Holzer said.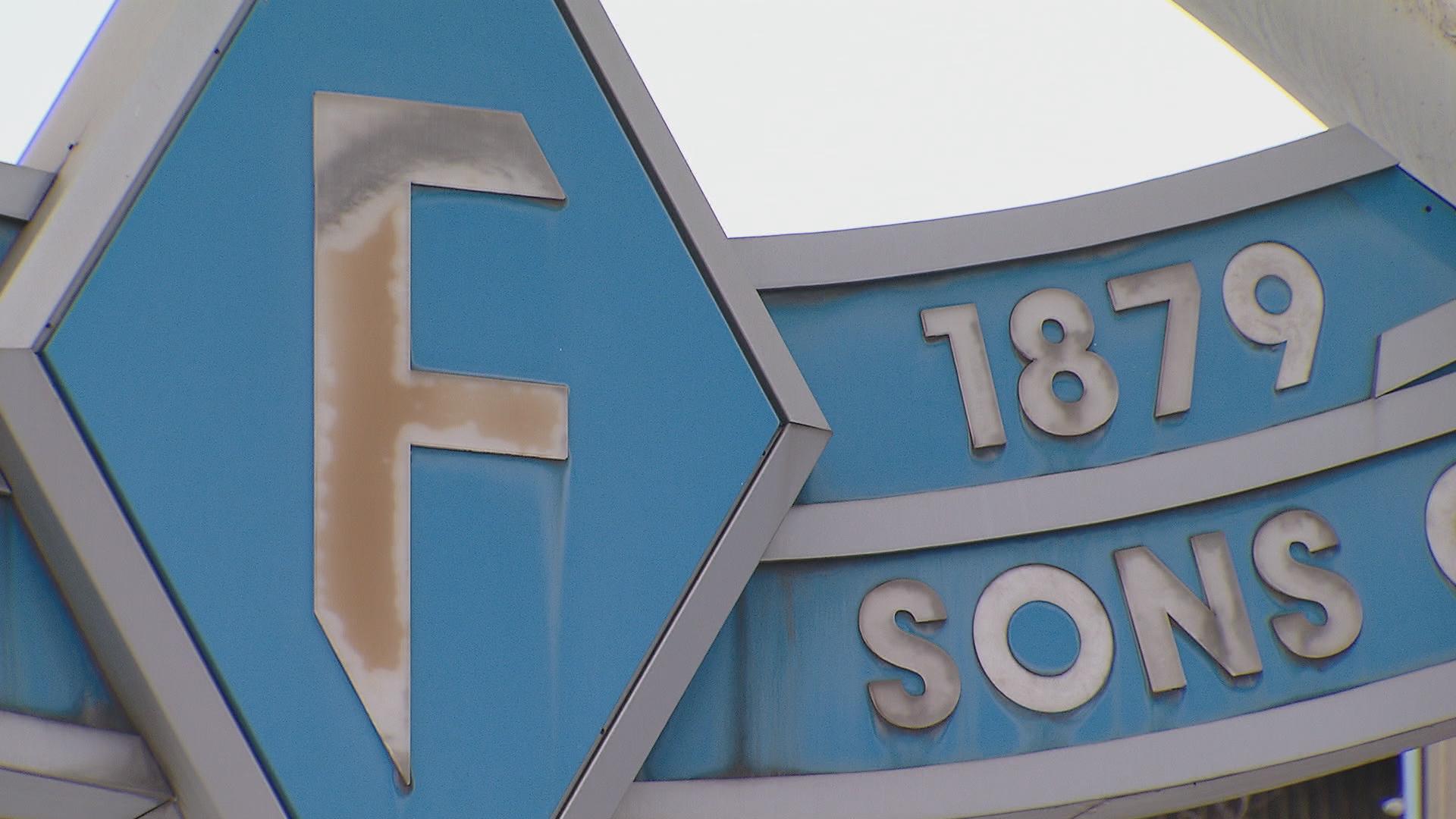 But not everyone is on board with that outcome. The Finkl site, along with an adjoining 60 acres of land, is prime real estate in one of Chicago's hottest neighborhoods. At least one community group and more than a few developers are pushing for allowing more residential construction. Retailers are also eyeing the site for its prime location. And then, there are the property owners, which include a Finkl heir and a former CEO of the company.
"We haven't at this point gotten much traction with the ownership of the land at Finkl," said Holzer. "We believe that they may be not wanting to follow the guidance of the PMD; that they may have aspirations for other types of development that might result them getting more in a land sale. We're not supporting that."
And then there's the potential problem of contamination cleanup of the site, as well as the infrastructure left behind by Finkl.
"Finkl's presses and foundations went so deep, when the deep tunnel was carved in to this area and created, they had to reroute the deep tunnel around Finkl," said Holzer. "If those could be capped and left in place, that would be a significant cost savings. If they cannot, that would be a significant expense."
But, North Branch Works says the area needs other upgrades to make it palatable to lure new industries. The nearby Clybourn Metra station, according to North Branch Works, is in their words, "under-utilized, under-managed, and in rough shape."
The aging bridge spanning the river on Cortland Avenue could stand to be modernized and expanded. And, if the Finkl site is to be reborn, it will need more commuter access.
 "For example, we have no Clybourn bus," said Holzer. "We used to have one, but through budget cuts, we've lost our Clybourn bus. Years earlier, we lost our Elston bus. Those are two significant transportation arteries, transportation factors that can help redevelop this area."
As far as 21st century industries that can help in the rebirth of the Finkl Steel site, North Branch Works says it sees digital and high-tech manufacturing as ideal residents for the site. But a consensus for moving forward has to await the upcoming municipal elections.
"....Once all that gets settled, we have a mayor in place, we have city policies, strong city policies on industrial retention and development, tech office development, aldermanic races are completed, that we will then be able to sit down and talk with the property owners and come to some agreement," Holzer said.
North Branch Works hopes to release its EPA funded report in September.
---