Before Governor-elect Bruce Rauner officially takes over in Springfield, Gov. Pat Quinn and lawmakers have some unfinished business to attend to. Protests and press conferences in Chicago and Springfield today aimed to pressure the General Assembly to act on a minimum wage hike, a reform to the way the state funds education, and new regulations on ride-sharing companies like Uber and Lyft.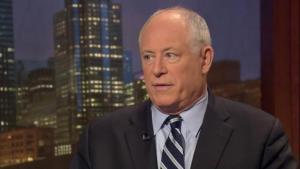 Minimum Wage Hike
Lawmakers return tomorrow for the legislative veto session – but there are indications that there might not be a lot of activity. Quinn has said it's his priority while in office to pass a hike in the state's minimum wage from $8.25 to $10.10 per hour. Today, a coalition of labor groups came together to double down on that push. But are there enough votes in both chambers to do it?          
State senators say the votes are there in their chamber and that they could pass it as soon as tomorrow. In the House, Speaker Mike Madigan is currently surveying members to see if they have the support, but he will not call it unless a roll call shows they do.
"I'm confident we'll have an opportunity to vote because the speaker will give us that opportunity," State Rep. Jaime Andrade (D-Chicago) said.
In November, voters overwhelming approved a non-binding ballot referendum asking if they supported a minimum wage hike.
"Two out of three voters said, 'We want an increase,' and in the city of Chicago it was an unbelievable 87 percent," said AFL-CIO Illinois President Michael Carrigan. "I believe the Speaker will follow through."
Mayor Rahm Emanuel has proposed an ordinance raising the city minimum wage to $13 over the next three years, but the bill in Springfield could possibly exempt Chicago from acting on that and make $10.10 the uniform state rate.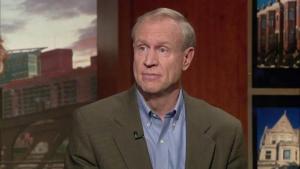 Education Funding Reform
Schools in Illinois are funded by a mix of local property taxes and money from the state. Senate Bill 16 would change how the state spends that pot of money – creating a formula that would allocate more to poorer school districts but take away some state money from wealthier school districts. Supporters of this bill and the bill's sponsor held a rally in the Capitol today to pressure the House to act on it – the Senate has already passed it.
Opponents of the bill say it'll take away money from some school districts including Chicago, and that would cause property taxes to go up. The supporters say the current funding model doesn't work.
"We want to address the inequities we face in public education today in the state of Illinois," said the bill's sponsor, State Sen. Andy Manar (D-Bunker Hill). "We have had an entire generation of students go through public schools in this broken and antiquated formula, and it's time we change it once and for all."
But the bill is not likely to be called or passed, as Governor-elect Rauner has vowed his own overhaul to education funding.
Ride-sharing
This bill would put restrictions on ride-share companies like Uber and Lyft. It's been pushed by the taxi industry which believes it would level the playing field. The bill passed both Houses last spring, was opposed by Rauner, and ultimately vetoed by Gov. Quinn. But the bill's supporters say they will attempt to override the veto in the coming weeks, and say ride-share companies should have tougher background checks for drivers and carry more insurance than they currently do.
"Uber will tell you they should only have insurance when they have a fare in the car. That's a policy difference we have," said the bill's sponsor, State Rep. Mike Zalewski (D-Chicago). "We think it's important that, god forbid there's an injury, the victim be compensated appropriately."
The bill originally passed by wide margins – if the roll calls stays the same, they would be able to override the governor's veto. It would also preempt the regulations Chicago passed – saying city Uber drivers would have to abide at least by the state's tougher standards.
Other Bills
A bill dealing with the Affordable Care Act would have the state of Illinois set up its own insurance marketplace for people to buy policies – right now it's a joint, state/federal partnership. A pending U.S. Supreme Court case could cause the state to lose out on millions in federal subsidies, and premiums to go way up, if the state doesn't have its own exchange. Despite the urgency, reports say this one's an uphill climb.
Also, Cook County Board President Toni Preckwinkle will be again pushing County pension reform that would have workers pay a little more into their pensions, and reduce yearly cost of living raises for retirees. It comes with a $144 per year price tag – most lawmakers say the appetite to pass this, especially as the Supreme Court considers the statewide pension reform bill, is simply not there.