For nine years, Chicago Shakespeare Theater on Navy Pier has shared their professional lights, sets and costumes with a group of Chicago Public Schools students and teachers. We went behind-the-scenes as they rehearsed A Midsummer Night's Dream and prepared for a visit to the White House, where First Lady Michelle Obama awarded them a top youth prize for arts and humanities. Read an Artbeat blog.
---
Read an interview with CPS Shakespeare! Director Kirsten Kelly about the program.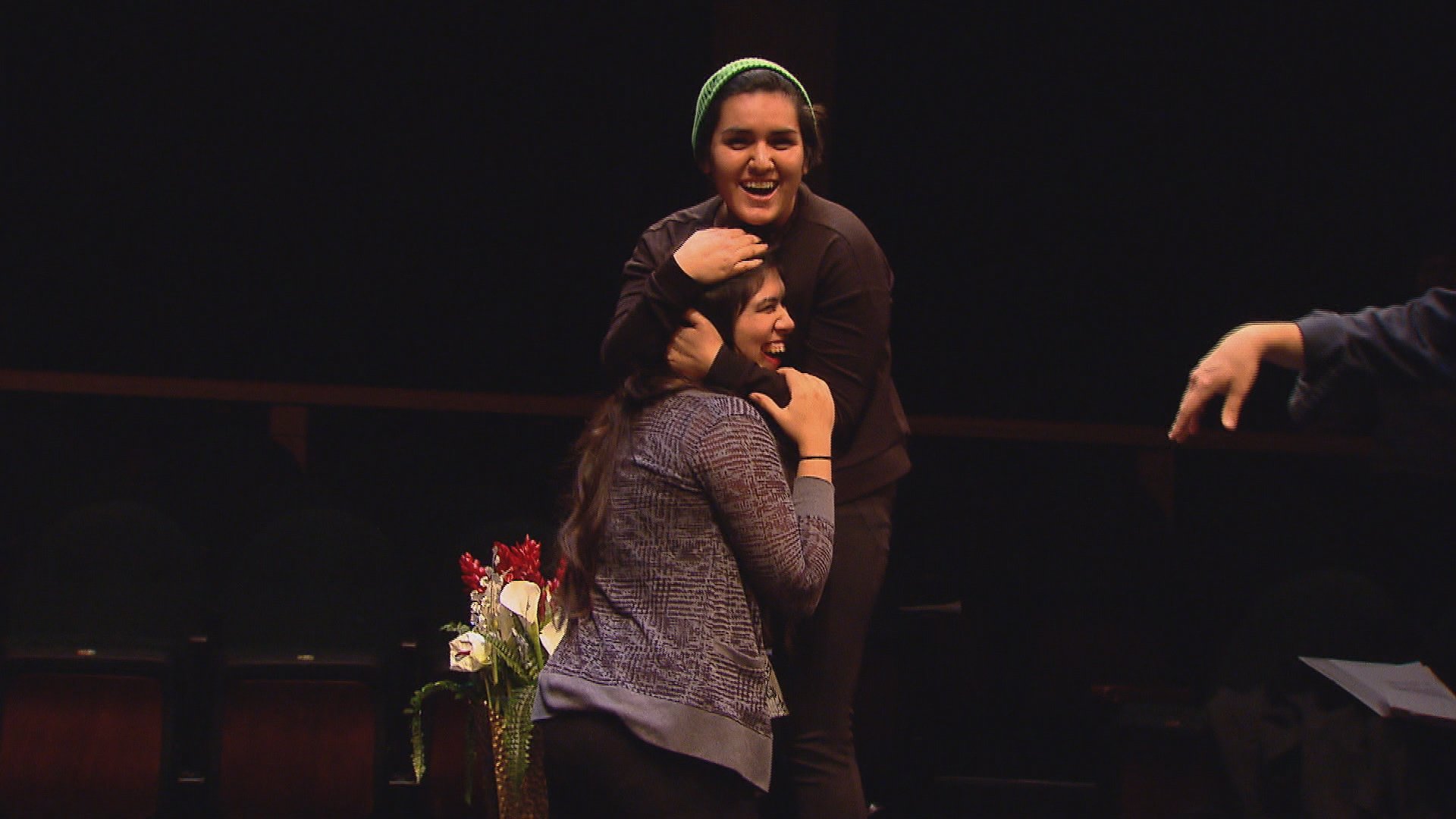 Can you tell us about winning the National Youth Program Award?
It's the highest honor you could get. We started nine years ago, and in that time, it just continued to grow and reach more and more students and teachers. At this point, to get national recognition for this innovative program, it means the world.
Is there a special thrill in sharing Shakespeare with someone who's a novice?
I love this program because I feel like growing up; I didn't have much exposure to Shakespeare and didn't have a lot of context for it. I didn't have a relationship with Shakespeare until later in life.
I try to go back to that place, when I was their age, looking at Shakespeare like a foreign language. To guide, open up the language, and help them discover how the plays and the language have relevance to their lives today—that's the most exciting part.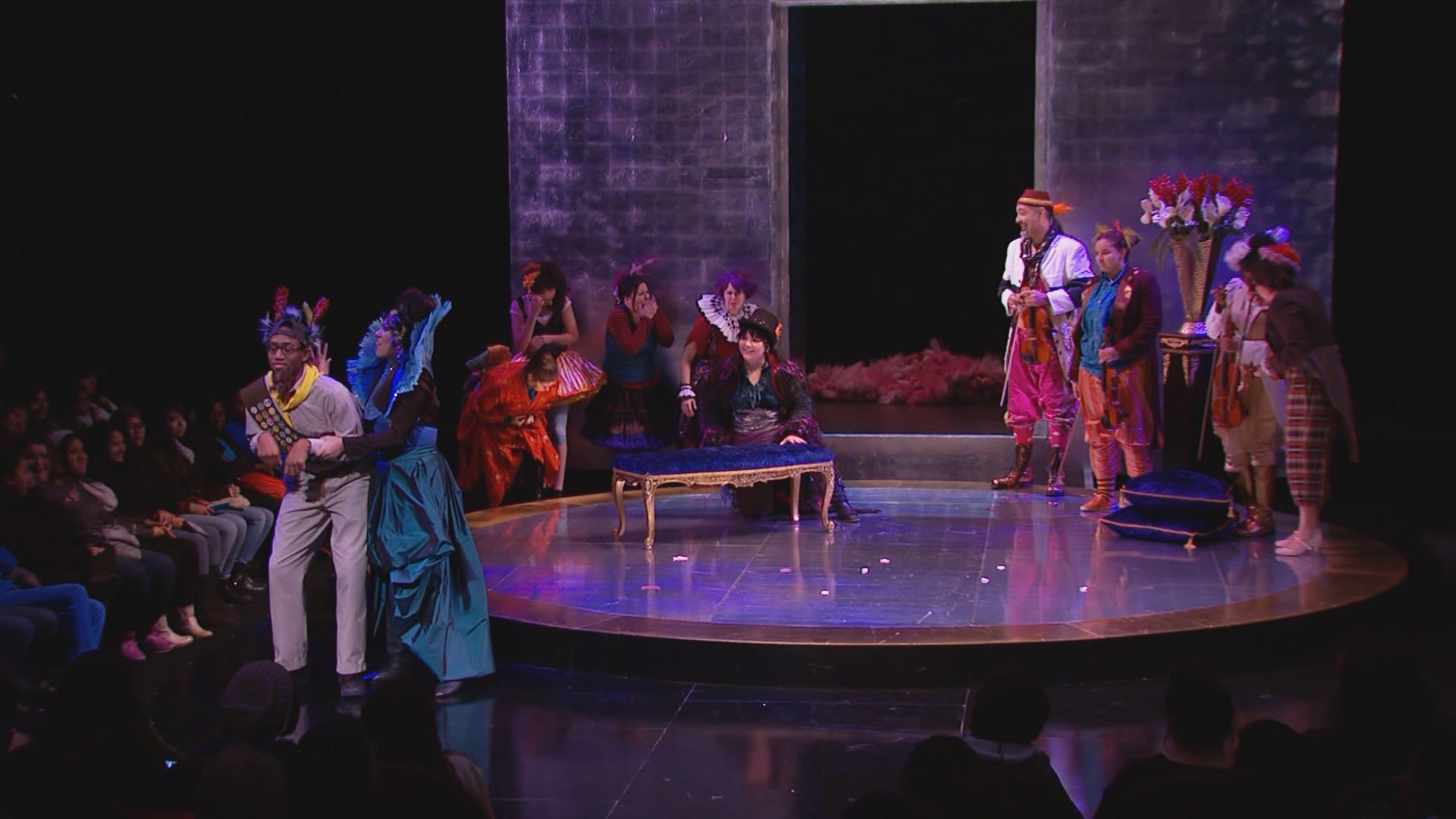 What's the idea behind this -- giving young people access and turning them on to Shakespeare? Is it about building confidence? Developing literary skills?
It's all of those.
First and foremost, we wanted to go in through the teachers and ask them to become part of the ensemble. These are mostly English teachers who've been teaching Shakespeare, but haven't been performing and bringing those words alive.
That's one exciting thing. Then we ask those teachers to choose three or four students. We ask that they don't choose the drama students or the straight "A" students. We want them to choose the students who might really benefit from the extra attention of the program—those that would really thrive from doing something really different. Like the class clown with a propensity toward comedy. Or the shy girl who doesn't say a word. Can we help her find her voice?
It's tied to the journey of discovering language and the power of words and Shakespeare. I think the most powerful thing is to watch that young student go from thinking Shakespeare's irrelevant, to finding power and confidence and grace in performing and saying those words.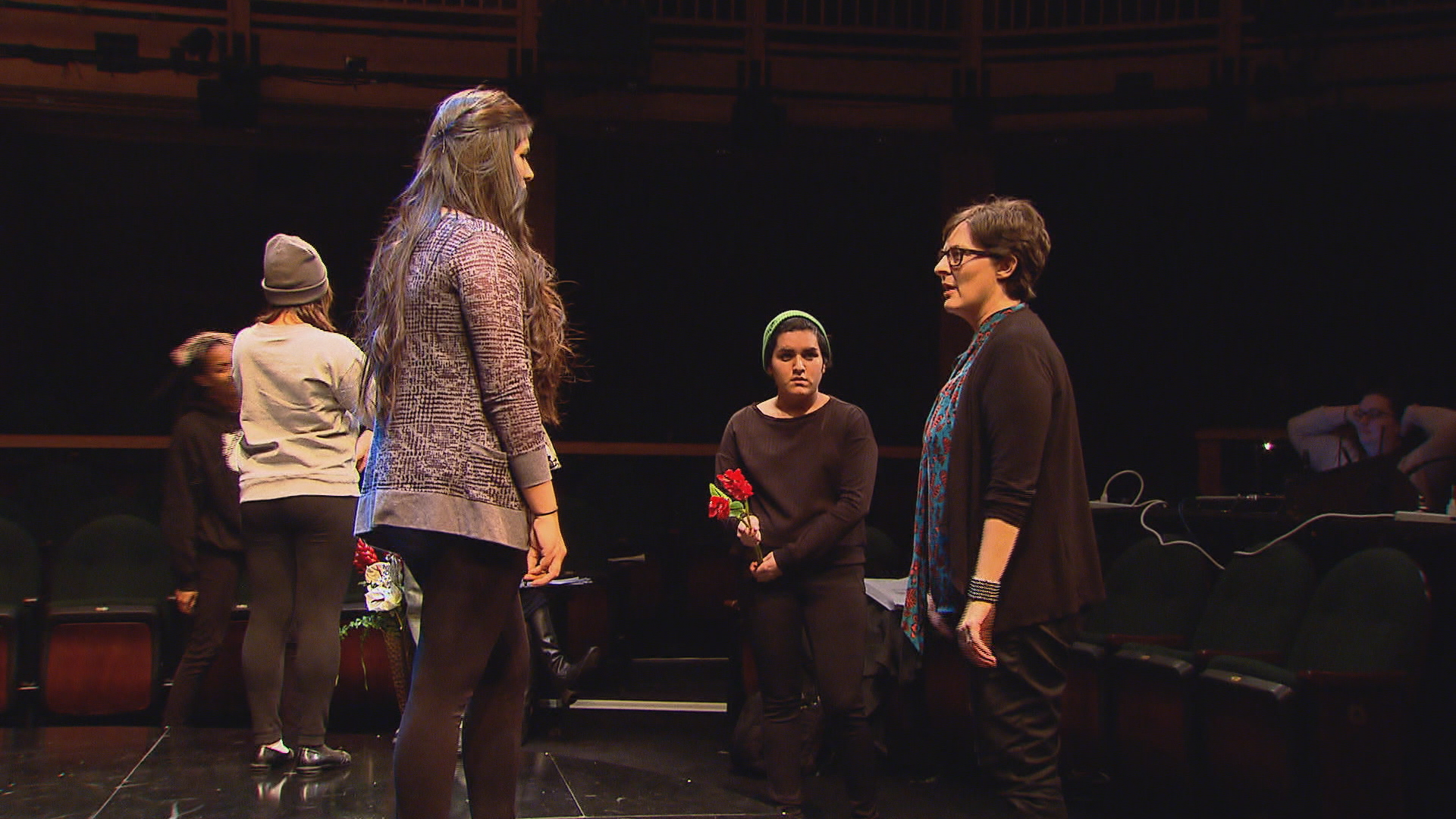 Do you see a change in the students from when they start the program to when they complete it?
I would say a huge change. We bring students from eight or nine schools from around the city, and they walk into a room and are able to be the person they want to be. They aren't beholden to the stereotypes at their school. It's a chance to try out who they are, experiment, and take risks with new people.
Shakespeare is so far from their lives in the beginning. They just end up falling in love with it and the process. It helps give them confidence and grace and poise and meaning. It's really dramatically changed a lot of kids.
One kid, a teacher asked him to be in the program because he was bright, but getting Ds in school. So she brought him in, and by the end of the program, she said he was carrying a dictionary around in his backpack. He went from getting Ds to As. He just started having a connection to literature, literacy, storytelling, and words. And he's now a reporter at Hoy.
What sort of feedback do you get from the schools involved?
The teachers involved talk about the opportunity to perform Shakespeare and how that changed their teaching. They have greater comfort and improv skills in classrooms.
For the kids, it was dramatic to see how these kids take their confidence and love of literature back to their schools. They talk to friends about coming back. It's really special.
Interview has been condensed and edited.
*Arts reporting on Chicago Tonight is partially supported by a grant from the Illinois Arts Council Agency.