Illinois has the most units of local government in the country, with nearly 7,000 units of local government statewide. According to the U.S. Census Bureau, Illinois is one of 11 states served by municipal governments and town or townships that may overlap. Are all of these units of government necessary? Robert Reed, director of programming and investigations at the Better Government Association, and Robert Porter of the Township Officials of Cook County discuss the issue on Chicago Tonight.
---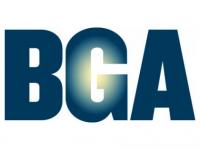 Consolidations of government are rare, but on May 1, the Township of Evanston was consolidated into the city government. The BGA article, "Poof! An Illinois Township Vanishes," illustrates how Evanston should serve as a model in the state's Smart Streamlining, which is a BGA effort to expose bloated and inefficient government in Illinois.  
According to the article, the consolidation has led to some cost savings for taxpayers so far.
"A 2013 study commissioned by the city identified some $161,000 in annual savings, and that estimate appears to be on target," the article states. "When the township moved out of its offices and into the Evanston Civic Center, it results in an annual savings of $72,000 for rent, utilities, supplies and other expenses. Another $30,000 savings came from reduced computer and IT costs."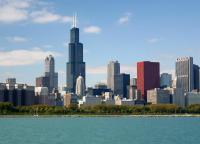 While some may argue that there are too many units of government, others believe local governments, including townships, are actually more efficient than larger governments.
Wendell Cox, principal of Wendell Cox Consultancy, an international public policy consulting firm, prepared the report "Local Democracy and Townships in the Chicagoland Area," for the Township Officials of Illinois in January 2012.
"When governments consolidate, cultures, cost structures, service structures and organization dynamics combine to make government less efficient than more efficient," Cox said in the report.
Cox argues local governments are more efficient because they are more accessible to taxpayers, less susceptible to special interests, provide more attention to detail, and are better at serving the people.
 
Read the full report.
Learn how many local units of government each state has by hovering the cursor over the state.
--Map by Kristen Thometz