With Iraq on the brink of imploding as city after city falls to fighters from the Islamic State in Iraq and the Levant (ISIL or ISIS), we talk to a panel of experts about how we reached this point and what, if anything, the United States should do.
---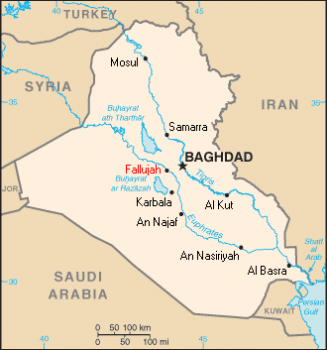 The Islamic State in Iraq and the Levant (ISIL or ISIS) was formed by a group of Sunni extremists that splintered off from al-Qaeda in Iraq. Last year, ISIS began capturing cities in eastern Syria adjacent to the Syria-Iraq border. Moving along the Euphrates River, they invaded northern Syria, succeeding in skirmishes with other rebel groups as well as the Syrian government.
Moving westward, the militants captured Fallujah, a city  approximately 36 miles west of Baghdad, before attacking northern Iraqi cities along the Tigris River. Just last week, the group seized Mosul, the second largest city in Iraq, and on Sunday, June 15, ISIS claimed to have massacred hundreds of Shiite members of Iraq's security forces in Tikrit.
On Monday, June, 16, the militant group took over Tal Afar, an Iraqi town located 93 miles from the border with Syria. The ISIS fighters have vowed to march on Baghdad, Iraq's capital and largest city.