Chicago's majestic Cultural Center has no small plans for the weekend. The Cultural Center will stay open overnight this Friday, Sept. 12, as part of the 2014 World Music Festival. If you haven't been to "The People's Palace" recently, or seek a unique after-party destination, here's a chance to broaden your musical palette for free.
From 9:00 pm on Friday until 9:00 am on Saturday, the Cultural Center hosts a Ragamala (literally, a "garland of melodies"), an expansive concert of Indian classical music.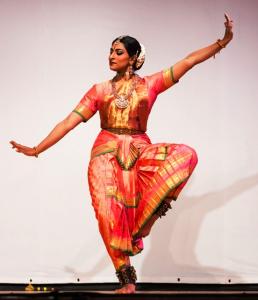 Ragamalas are a tradition in India, but these all-night music concerts are rarely performed in the United States. The event takes its name from ragas, Indian melodies associated with different times of day or seasons. It's believed that ragas performed at the prescribed time have a more powerful effect on the listener.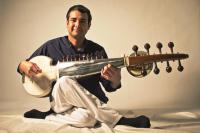 Eleven different musical groups -- some with dancers -- will perform the centuries-old practice of playing colorful improvisations of tones and scales. Two distinct varieties of Indian classical music will be heard -- Southern (Carnatic) and Northern (Hindustani) -- in the glorious Preston Bradley Hall.
So drink some strong coffee and tune into a little night music, some of it written a thousand years before Mozart wrote Eine Kleine Nachtmusik.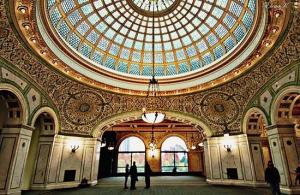 [NOTE: Earlier in the evening -- from 5:30 to 7:30 pm -- you can also get an advance look at four new art exhibitions in the Cultural Center.]