We talk with Rabiah Mayas, director of Science and Integrated Strategies at the Museum of Science and Industry, about summer storms, invasive species, and more in this edition of Scientific Chicago.
---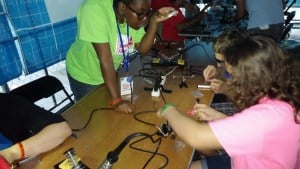 Chicago Southside Mini Maker Faire
The maker movement is coming to the Windy City. On Saturday, Aug. 2, the second annual Chicago Southside Mini Maker Faire, will be held at the Ford City Mall. The fair will give participants a look at invention, creativity, and technology. It will also feature workshops for guests to make things themselves. Saturday's event follows the trend of other Mini Maker Faires in Evanston and Chicago's Northside. The White House even held its first Maker Faire in June. General Admission is free and is open to the public.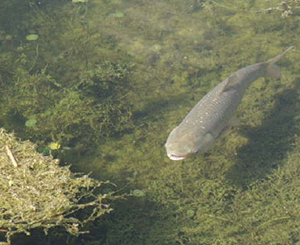 Invasive Species Overwhelm the Midwest
As officials wrestle with strategies to stop the spread of invasive species, Asian carp are inching closer toward the Great Lakes. Some groups are taking the matter to court. This week, a judge threw out a lawsuit by five states pushing for a barrier in the Chicago Sanitary and Ship Canal to stop the fish from reaching Lake Michigan. Meanwhile, other places are taking a more hands-on approach to directly curb the matter. Canada established its first invasive species lab dedicated to researching Asian carp.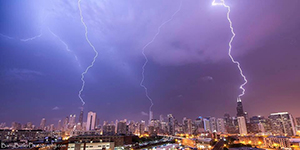 Summer Storms Ramp Up Lightning Strikes
Chicago experienced many lightning strikes this summer. Most notably, there was a triple lightning strike on the Trump Tower, Willis Tower, and John Hancock Building during a storm in June. The cause of these spectacular phenomenons was the city's prevalence of severe weather this summer. Due to the increase in storms, many Chicagoans saw a rise in temporary swimming bans on Lake Michigan beaches as the overloaded sewage system dumps contaminated water into the lake to ease flooding.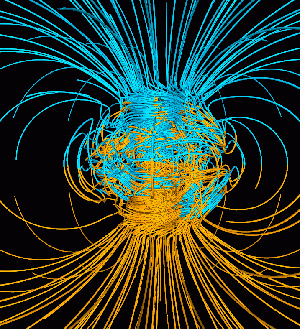 Magnetic Poles Shift
Scientists are debating whether the south could soon become the north. As Earth's magnetic field continues to weaken, scientists are trying to determine if there's a chance the poles may switch positions. This would not be a new occurrence, however. This happens every few hundred thousand years. Scientists do not expect this change to lead to any mass damages, but there is a chance power grids and communication systems would be impacted.