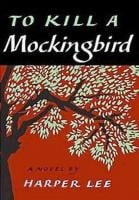 Online Chicago Tonight visitors may recall that last week we promoted an appearance on the show by one-time Chicago Tribune reporter Marja Mills. An award-winning journalist, Mills spent quality time with Harper Lee, the elusive writer of a genuine Great American Novel: To Kill a Mockingbird. The result of their time together is the soon-to-be-published The Mockingbird Next Door: Life with Harper Lee, which recounts Mills' visits with Harper Lee and her sister in Monroeville, Ala.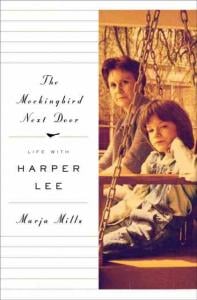 Less clear are the circumstances in which Harper Lee agreed -- or didn't agree -- to have her private life shared.
Marja Mills' Chicago Tonight  appearance was postponed this week. The book isn't quite out yet -- it's released next Tuesday -- and she's leaving her Chicago home for a two-week book tour. We have tentatively booked her on Chicago Tonight for the week of Aug. 4.
Yesterday, a colleague forwarded a curious news item: Harper Lee is denying any involvement in the book. She says Marja Mills is the author of a "falsehood," and that she did not willingly cooperate. Here's a portion of her damning letter:
"It did not take me long to discover Marja's true mission: another book about Harper Lee. I immediately cut off all contact with Ms. Mills, leaving town whenever she headed this way. I understand Ms. Mills has a statement signed by my elderly sister that I cooperated with this book. My sister would have been 100 years old at the time." (NOTE: Harper Lee is now 88 years old; the Lee sisters were visited by Mills in 2004.)
Lee first made a statement about the book in April 2011, so she's been aware of the project for a while.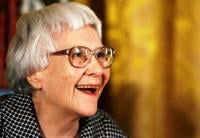 Over the years, many journalists have tried unsuccessfuly to reach the author of the beloved book. Published in 1960, To Kill a Mockingbird was an instant American classic and won the Pulitzer Prize. Incredibly, Harper Lee never published another novel.
We contacted the publisher of The Mockingbird Next Door for a comment on the allegations and they sent us this statement:
"Penguin Press is proud to publish The Mockingbird Next Door: Life with Harper Lee by Marja Mills today. Mills' memoir is a labor of love and Marja Mills has done an extraordinary job. We look forward to sharing her story of the wise and wonderful Lee sisters with readers."
Author Marja Mills backed up the statement, sayings it's clear the sisters gave her their blessing.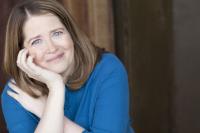 "And if Ms. Lee would like to comment, I'll personally pick her up in Alabama and drive her to the Chicago Tonight studios. I promise not to write a book about the trip."
 Stay tuned: we hope to get to the bottom of this in an early August interview with Ms. Mills. If nothing else, she got Harper Lee to write again.