The video cannot be displayed.
The world lost one of its most beloved authors last Friday.
Harper Lee was just 34 years old when her first novel, "To Kill a Mockingbird," was published in 1960. It won the Pulitzer prize and became a classic of American literature. She died on Friday in Monroeville, Alabama – the town where she was born 89 years earlier. 
Author and former Chicago Tribune reporter Marja Mills met Harper Lee (born Nelle Harper Lee) and her sister, Alice Finch Lee, in their hometown. She eventually befriended the sisters and moved in next door for 18 months. Mills' book, "The Mockingbird Next Door," was released last year.
"I drank dark oceans of coffee with Nelle Harper, she was a great one to sit around the kitchen table an enjoy conversation over coffee," said Mills of her time as the Lee sisters' neighbor. "She and Alice both loved to take drives, to get in Nelle's Buick and head for open road – those red-dirt roads that are familiar to people from 'To Kill a Mockingbird' – and just explore."
While many called Harper Lee a "recluse," that's not how she was, Mills explained.
"She was quite gregarious when she was with her friends. She did like to stay out of the spotlight for the most part," she said. "When I first met them, in 2001, both she and Alice talked about the mixed blessing of the book. How much it meant to them, to know what that book meant to a lot of readers, but also how difficult it was to have that pressive interest that never let up."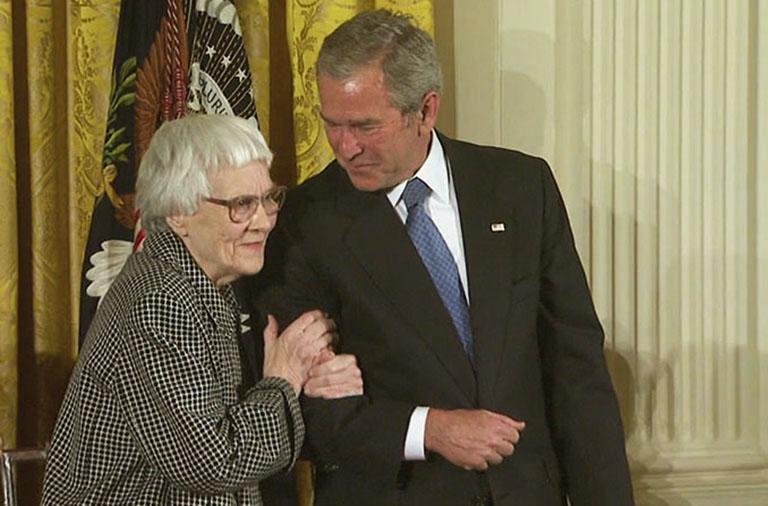 Harper Lee was awarded the Presidential Medal of Freedom in 2007.
Below, highlights from Harper Lee's life and career
---
Related
Feb. 19, 2016: The celebrated, reclusive author of the Pulitzer prize-winning book "To Kill a Mockingbird" is reported to have died in her sleep at an assisted living facility in Alabama.
---
'To Kill a Mockingbird' Revisited
July 16, 2015: Harper's Lee's hugely anticipated sequel "Go Set a Watchman" stirs debate about its plot and its value as a successor to the Pulitzer Prize winning novel of 1960. Chicago writer Marja Mills became close friends with Harper Lee and her sister and wrote a book about the experience. She joins us to share her thoughts on the new book.
---
Aug. 7, 2014: The author of the upcoming book, "The Mockingbird Next Door," details her friendship with Harper Lee, the reclusive author of the classic novel "To Kill a Mockingbird."
---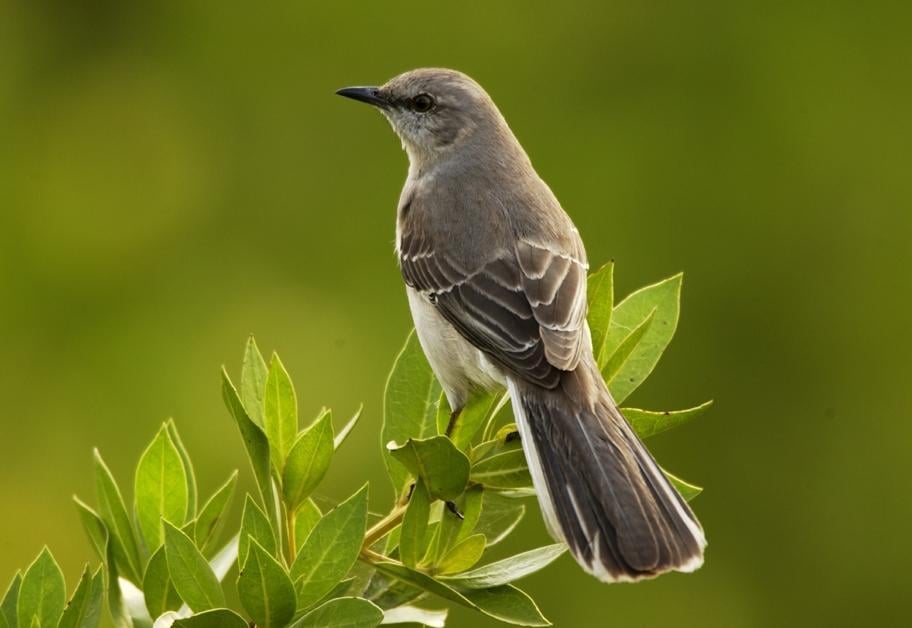 "And if that 'Mockingbird' Don't Sing…"
July 16, 2014: Literary battle lines are drawn as Harper Lee denies willingly cooperating with a new book about her. The author begs to differ. 
---