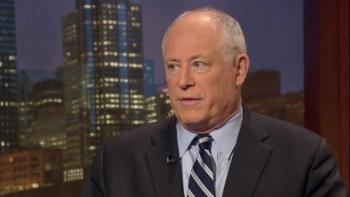 The wait is over. The reform of two of Chicago's drastically underfunded pension systems is now law. Today, the governor finally took action to pass the bill without making any changes, but attached a statement that said, "This legislation includes much needed reforms that will help secure Chicago's financial future…..I was dismayed by the ill-advised attempt to have the Illinois General Assembly impose a property tax increase on the people of Chicago.."
Gov. Pat Quinn goes on to take credit for removing that provision in the law, and says "I urge [City Council] to rule out a property tax increase on Chicago homeowners and businesses."
And, the mayor apparently will follow the governor's wishes.
"I intend to work with City Council in the coming months to find alternative options to replace property taxes as the source of the City's first pension payment," Mayor Rahm Emanuel said in a statement.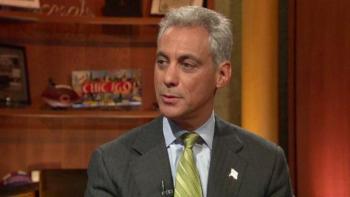 That's a 180 from previous statements from the mayor insisting that a $50 million property tax hike every year for the next five years would be needed to fund the overhaul. The mayor will likely look to new revenue that will be generated from another recently passed state bill, which allows the city to raise the phone tax.
"It's an additional source of revenue, potentially," said Laurence Msall of the watchdog Civic Federation.
Nonetheless, Msall said he believes the governor did the right thing by signing the pension bill.
"He's cooperating with the mayor. He's agreed with the general assembly on the way forward for the city of Chicago's financial stabilization and the savings of these pension funds," Msall said.
Meanwhile, Quinn's campaign opponent Bruce Rauner issued a statement saying it should've been a no-brainer to veto the bill.
"Even if the city diverted $50 million in new 911 emergency phone tax revenue to pay for the pension bill, City Hall would still face a massive shortfall over the five-year phase-in, paving the way for a massive property tax hike," Rauner said in a statement.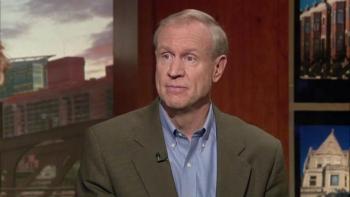 Rauner has advocated for a 401k style system for city workers without any new tax revenue. Msall says that doesn't add up.
"If you believe you can save a city pension system that has over $20 billion in unfunded liabilities, you're missing the most fundamental math," Msall said. "It's also a failure to recognize they're not covered by Social Security, so all you're giving these retirees is one leg of the three legged stool."
As a reminder, the current Chicago pension bill is the result of an accord struck by the mayor and 30 unions representing city workers in two of the four pension systems – municipal and laborers. It gradually ramps up employee contributions from 8.5 percent to 11 percent. It reduces yearly cost of living raises, and skips them in three separate years. The bill comes with an initial $250 million price tag over five years, with property taxes again not being part of the mix in at least the first year. That means the revenue issue will be taken up once all city and state elections are over.
Big unions like the SEIU agreed to this bill, but others like American Federation of State County and Municipal Employees did not. They and others of the We Are One coalition say, "The mayor's plan is unfair and unconstitutional, and our unions intend to seek justice and will be preparing to file suit."
Next on the docket, Chicago's other two city pension systems – police and fire which require a $600 million payment from the city next year unless a deal can be reached to restructure those.
Today, Msall mentioned that a possible solution would be to combine the city's police and fire system with all suburban and downstate systems into one giant system. That right there could reduce Chicago's pension payment without having to make big reforms to benefits.