Set your clocks forward on Sunday -- but not before you shine a light on some excellent art opportunities.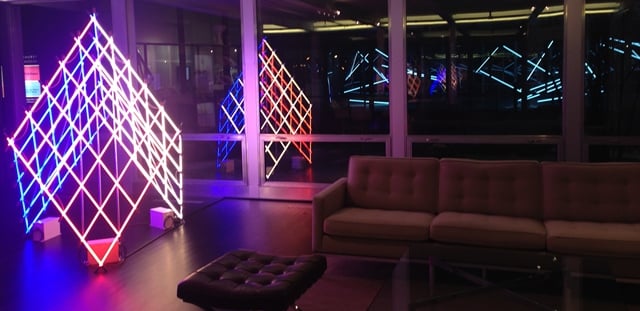 SpotLight - Elmhurst Art Museum
SpotLight at the Elmhurst Art Museum features artists who work with light. Neon, LED, and lasers brighten up odd corners of the building in works by Chicago-based artists Jan Tichy, Paola Cabal, and others. The museum is also attached to a Mies van der Rohe house, and the floor-to-ceiling glass walls glow with the work inside. On view through April 27, but it might be best to visit in the evening on a Friday when the museum is open until 8:00 pm.
Studio Gang Architects - Thodos Dance Chicago
Studio Gang Architects use a bubble wrap-like material to add dimension to a world premiere dance by Thodos Dance Chicago. Another of the four dances at Thodos' Winter Concert is A Light in the Dark, the story of Helen Keller and Anne Sullivan as choreographed by Melissa Thodos and Broadway legend Ann Reinking. The concert is at the Harris Theater on Saturday evening and Sunday afternoon.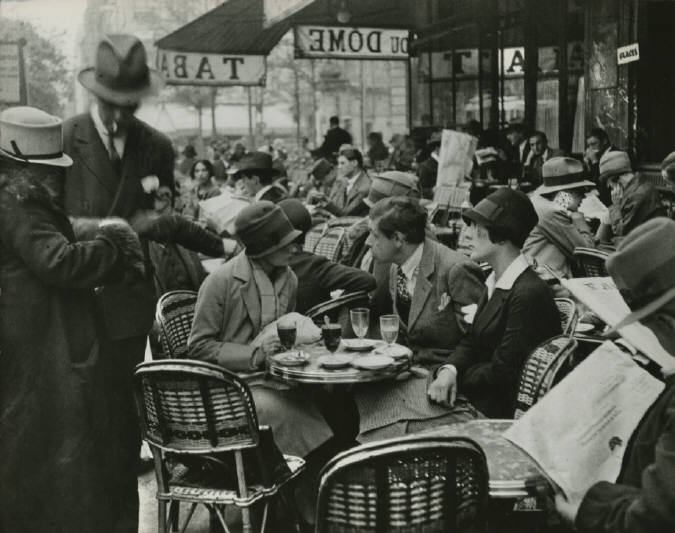 The Concerned Photographer - Stephen Daiter Gallery
From Paris in the 1920s to New York in the '60s, Hungarian-born photographer Andre Kertesz had an eye for capturing the rhythm of places and people. His estate has authorized the Stephen Daiter Gallery to present a public exhibition of photos that were part of a series of shows called The Concerned Photographer in the late 1960s. And if you've got a few grand on hand, you can take home a silver gelatin print from a master.