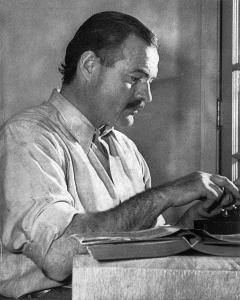 A free new app is a fun and easy way to improve your writing. Brothers Ben and Adam Long created a program that aims to simplify your writing in the style of Ernest Hemingway.
Just go to hemingwayapp.com and paste in the words you've written.
The program uses a formula that highlights your complicated words, over-used adverbs, and hard-to-read sentences. My biggest problem is using the passive voice. The Hemingway app brings these instances to my attention, so I can change the sentence if I choose to.
It also grades your work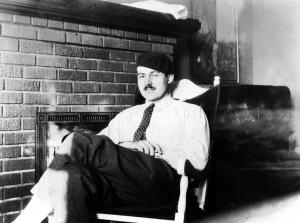 – anything under a 10 is an indication of clear writing. (It also suggests alternatives – in the last sentence, it suggested the word sign instead of indication.) I was thrilled when the Hemingway app gave me an 8 for some copy I recently wrote for Chicago Tonight. I may bring it up at my next performance review.
It's also a kick to paste in famous words – the Gettysburg Address, for example – and see how this classic prose is "improved."
One important note – the app worked best for me using the Firefox browser full-screen. I had trouble using it in Internet Explorer. Those were the only two browsers I tried.
Have fun and keep it simple.