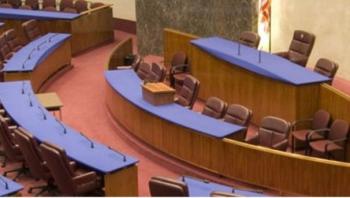 The eight aldermen that form Chicago City Council's self-styled "Progressive Caucus" have a novel approach to solving the city's pension crisis: convene a panel of city workers, elected officials, and fund managers to come up with a long-term solution.
"The problems we have can only be solved by having everyone at the table," said Ald. Bob Fioretti (2nd).
Mayor Rahm Emanuel has been sounding the alarm about the city's drastically unfunded public employee pensions for more than a year. He leaked a template to the media this summer that would call for delaying the city's mandatory payments to the funds, and then instituting a series of property tax hikes after 2018.
"He hasn't consulted with anybody," said Fioretti. "We can't afford more pension holidays. We need to find new sources of revenue."
Sources say the city could also use a statewide pension reform plan as a template to solve the city's crisis, should the General Assembly come to a long-awaited agreement on reform. The current package, being negotiated by a bicameral, bipartisan conference committee purports to save $138 billion over 30 years and get the state employee systems to full funding. But a final deal is proving elusive, as committee members complain that they are having trouble clearing the final hurdles of disagreement.
Other Progressive Caucus members include: Ald. Leslie Hairston (5th), Ald. Roderick Sawyer (6th), Ald. Toni Foulkes (15th), Ald. Ricardo Munoz (22nd), Ald. Scott Waguespack (32nd), Ald. Nick Sposato (36th) and Ald. John Arena (45th).