November 10th marks 10 years since Irv Kupcinet died.
Newspaper columnist, TV talk show host, sports broadcaster, Kup was larger-than-life. He was an affable friend to all of Chicago -- celebrities, athletes and everyday people. Not surprisingly, "Mr. Chicago" was even courted by mobsters.
Earlier this year, I found a book at a thrift store that really belongs in a time capsule. Kup's Chicago, published in 1961, is his ode to the city he loved and the people he was privileged to meet.
He begins the book with a quote by Euripides: "The first requisite to happiness is that a man be born in a famous city." Irving Kupcinet was not famous when he was born in 1912 in North Lawndale to Russian immigrant parents, but he found both happiness and fame in Chicago.
When an injury quickly ended his football career as a quarterback for the Philadelphia Eagles (he completed one pass for 6 yards), Kup found work as a sportswriter and built a presence in Chicago that lasted more than 60 years.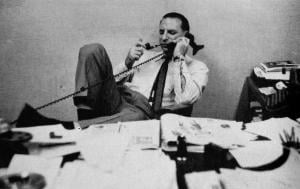 "Kup's Column" in the Chicago Sun-Times was a chronicle of Chicago nightlife. It was polite by today's standards. Studs Terkel said about him: "To write a gossip column and be a decent person is a rather unique trick."
When I moved here in 1986, Irv Kupcinet was 74 and nowhere near retirement. I'd often see him arrive at the newly reopened Chicago Theatre, where I worked the box office. Kup was always smiling, always wearing tinted glasses, and always greeting people. At the Will Call window, he never assumed I knew his name.
Think of the dramatic era he lived in – 1930s newspaper world, Hollywood of the '40s, '50s, and '60s. He was a pioneer of TV talk shows and a broadcaster for the Chicago Bears. His Rolodex had the names of Muhammad Ali, Jimmy Hoffa, Martin Luther King, Judy Garland….
Then there was the tragedy.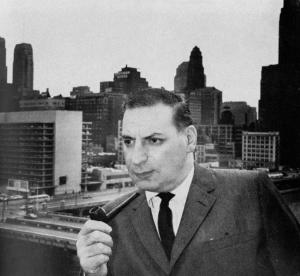 His daughter, Karyn, was murdered in 1963 at the age of 22 in Hollywood, where she was pursuing an acting career. The crime was never solved. It was said that Kup and his wife Essie became suicidal in their grief and were never quite the same. Later, Essie helped establish the Chicago Academy for the Arts, which has since launched the careers of many talented Chicagoans.
All of this points to my conviction that Kup's life would make for a genuinely dramatic story on stage.
I happened to be reading Kup's Chicago earlier this year around the same time I saw the production of Harold Pinter's The Birthday Party at Steppenwolf Theatre. Suddenly, it hit me….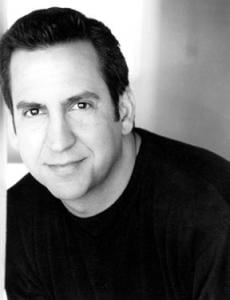 In The Birthday Party, veteran Chicago actor Marc Grapey played one of the henchmen with a touch of odd humor. Last year, Grapey was in The Iceman Cometh as one of the bartenders. Next week, he begins performances as a conflicted lawyer in The Normal Heart at TimeLine Theatre Company.
Besides being a terrific Chicago actor with great range – he's equally adept at David Mamet or Neil Simon – here's the kicker: Marc Grapey actually resembles Irv Kupcinet. He's a big, friendly guy who can talk fast, carry dramatic weight and deliver intensity when needed.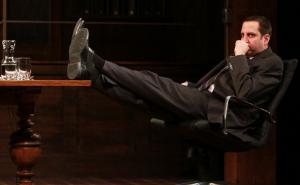 So here's my assignment, Chicago theater folks. Shape a play around the life and times of Irv Kupcinet and cast Marc Grapey in the lead. I don't want credit or thanks. Just give me two on the aisle for Opening Night.