A Civil War exhibit, food trucks, and the Chicago Marathon; Chicago Tonight knows what's going on this weekend.
This week on Chicago Tonight, we talked with Academy Award nominee Joan Allen about her latest performance in The Wheel at Steppenwolf Theatre Company, a play by British playwright Zinnie Harris about what happens to hope and human nature in times of war. Describing the play, Chicago Tribune theater critic Chris Jones said, "The impact of war on children, often repeated because we never learn from human conflicts, is the main topic of Zinnie Harris' dense, difficult, time-traversing and thoroughly fascinating new drama." Tickets for the production, which is directed by ensemble member Tina Landau, cost between $20 and $80. The 1 hour and 45 minute show includes no intermission, and runs through November 10, 2013. For more information, click here.
Steppenwolf Theatre Company
1650 N. Halsted St.
Chicago, IL 60614
(312) 335-1650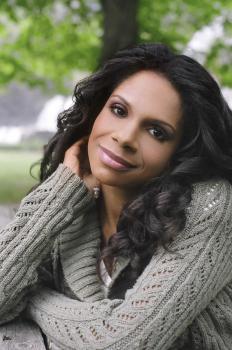 An Evening with Audra McDonald
This weekend, singer Audra McDonald, both a Grammy and Tony Award winner, will perform at the Chicago Symphony Center for the first time since 2001. During the show, McDonald will take the stage with her trio to perform several Broadway hits and familiar favorites. She will also sing songs from her newest album, Go Back Home, which was released in May. The concert, which is presented by the Chicago Symphony Orchestra, takes place on Saturday, October 12 at 8:00 pm. Tickets cost between $40 and $80. For more information, click here.
Chicago Symphony Center
220 S. Michigan Ave.
Chicago, IL 60604
(312) 294-3000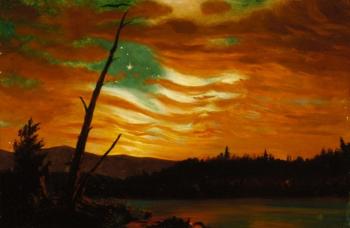 Home Front: Daily Life in the Civil War North
This week on Chicago Tonight, we got an inside look at a new exhibit at The Newberry Library that paints a portrait of what life was like in the North during the Civil War. Presented in conjunction with the Terra Foundation for American Art, Home Front: Daily Life in the Civil War North explores the connections between Northern home fronts and Civil War battle fronts through paintings, magazines, photographs, sheet music, and newspapers. This weekend, the exhibit will be open on Friday and Saturday from 8:15 am to 5:00 pm. For more information, click here.
The Newberry Library
60 W. Walton St.
Chicago, IL 60610
(312) 943-9090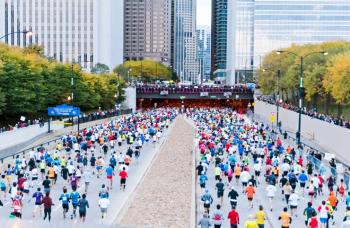 Bank of America Chicago Marathon
Join in on the excitement of the Chicago Marathon this Sunday by getting outside and cheering on the participants. During the 26.2 mile race, about 45,000 runners from all 50 states and more than 100 countries will make their way through 29 different neighborhoods. The race takes place on Sunday, October 13, with the first wave of runners beginning at 7:30 am, followed by a second wave at 8:00 am. For more information about the race, click here.
Recommended viewing areas: 
Close to the start of the race:
-Grand Avenue, between Columbus Drive and State Street, near Mile 1 
-Anywhere along State Street, between Grand Avenue and Jackson Boulevard
Close to the finish line:
-Bank of America Cheer Zone at Michigan Avenue and Roosevelt Road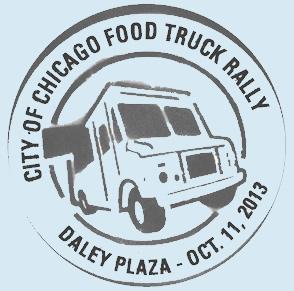 City of Chicago Food Truck Rally
Celebrate the end of the work week with a trip to Chicago's very first Food Truck Rally. On Friday, October 11, eight different food trucks, including Beavers Coffee & Donuts, The Fat Shallot, Bridgeport Pasty, Jerk 312, Chicago Cupcake, PorkChop, Chicago Lunchbox, and The Salsa Truck, will sell a wide variety of delicious snacks at Daley Plaza. Presented by the City of Chicago, Goose Island Beer Company and the Illinois Lottery, the Food Truck Rally will also offer beer, wine, live music, and DJs. For more information, click here.
Daley Plaza
50 W. Washington St.
Chicago, IL 60602