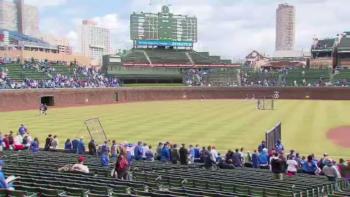 Community groups near Wrigley Field have requested a meeting with Mayor Rahm Emanuel about the proposed changes to Wrigley Field, now approved by the City's Landmarks Commission.
In a letter addressed Friday to the mayor, the Lake View Citizens' Council and three other nearby neighborhood groups are asking the mayor to meet with them about concerns they have about the proposal. They say they have sent multiple letters to the mayor outlining their issues, but say their concerns have gone unaddressed.
They say their intent is that "the rights of the Cubs' neighbors are balanced with the reasonable rights of the Cubs" to operate their business.
The Wrigleyville Rooftops Association also blasted the Landmarks Commission's approval Thursday, saying they feel "blindsided by the total disregard of the commissioners who ignored years of careful work that went into crafting the 2004 Landmark Ordinance and the corresponding contractual agreement between the Chicago Cubs and the rooftops."
Rooftop owner Beth Murphy went on to say that "throughout this process, the affected small business owners have been shut out to create a more favorable deal for a billionaire family."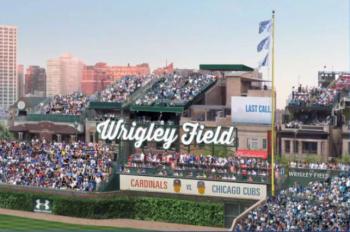 On Thursday, the Landmarks Commission approved a large new electronic scoreboard in left field and a sign in right field, despite the objections of Ald. Tom Tunney (44th).
"I can't support a proposal that so dramatically affects the quality of life of my residents," an emotional Tunney said during comments before the commission.
The Cubs say they need the new signage to help finance a $500 million facelift for the historic but sagging ballpark. Rooftop owners have not left out the possibility that they could sue the Cubs, because they believe the renovations would violate a 20-year contract they have with the team that they say is supposed to preserve views of the field.