An independent comedy about youth baseball, 19th century fashion, and Irish step dancing. Chicago Tonight knows what's going on this weekend.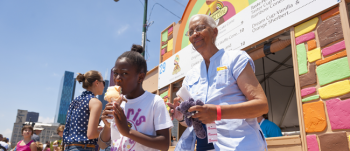 This weekend, one of Chicago's most delicious summer traditions continues at Grant Park. Since 1980, Grant Park has been home to the world's largest food festival, Taste of Chicago. Packed with activities the whole family can enjoy, the festival offers restaurants, food trucks, live music, and arts and crafts for kids. New additions to this year's restaurant lineup include Bombay Spice Grill & Wine and Lao Ma La Chinese by acclaimed Chef Tony Hu. Music fans can head over to The Petrillo Music Shell stage during the event to enjoy performances by Robert Plant, IM5, Jill Scott and Neon Trees. If you get hungry during a performance, food trucks will be available around the lawn seating at the Petrillo Music Shell during the concerts. Tickets to the concerts are $25, and lawn seating is free. This weekend, the festival will be open from 11:00 am – 9:00 pm on July 12 and 10:00 am – 9:00 pm on July 13 and July 14. Admission is free, but food and beverage tickets are sold in strips of 12 tickets for $8. For more information about participating restaurants, performers and tickets, click here.
Grant Park
337 E. Randolph St.
Chicago, IL 60601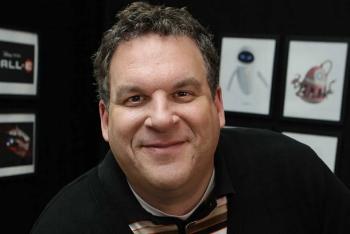 Dealin' with Idiots at the Music Box Theatre
Have you ever encountered an overly enthusiastic parent in the stands at your child's baseball game? Curb Your Enthusiasm star Jeff Garlin has, and he decided to write a film about it. This week, on Chicago Tonight, Garlin joined us to talk about his new independent film Dealin' with Idiots, a youth baseball comedy that opens at the Music Box Theatre in Chicago on July 12. Starring Jeff Garlin, Fred Willard and Bob Odenkirk, the film is about a father who decides to get to know the colorful parents and coaches of his son's youth baseball team. The Music Box Theatre will feature the film from July 12- July 18, and tickets cost $12. For more information about the film, and to purchase tickets online, click here.
Music Box Theatre
3733 N. Southport Ave.
Chicago, IL 60613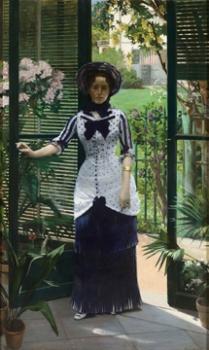 The Art Institute of Chicago Dressed to the Nines
This Saturday, The Art Institute of Chicago welcomes fashion fans to the first Dressed to the Nines event, a special Saturday evening viewing of the Impressionism, Fashion, and Modernity exhibit. The exhibit, which is on the last stop of its world tour, features 75 figure paintings that uncover the relationship between art and fashion in Paris from the mid-1860s through the mid-1880s. The goal of Saturday's Dressed to the Nines event, which will include a cash bar and music, is to celebrate fashion trends of 19th-century Paris that also happen to be hot this summer in 21st-century Chicago. This week's theme is Stripes and Dots, so guests are encouraged to wear their favorite striped and dotted outfits. The event will take place on Saturday, July 13 from 6:00 pm – 9:00 pm. Tickets cost $25 for non-members and $15 members. For more information on the event and to purchase tickets online, click here.
The Art Institute of Chicago
111 S. Michigan Ave.
Chicago, IL 60603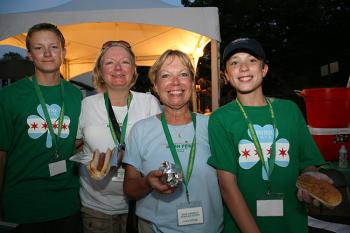 Irish Heritage Festival
Fans of Irish traditions should head over to the 28th annual Irish American Heritage Festival for some Irish music, food, dance, and family activities this weekend. The spirited weekend features 100 performers on five different stages. Some of the weekend's highlights include a wide array of vendors, a mashed potato eating contest, and Irish dance lessons. Attendees who are interested in the cultural offerings of the festival can check out some of the art and museum exhibits and then stroll over to the Shamrock Tea Room to enjoy a cup of tea and some harp music.  Irish Fest takes place on July 12 from 6:00 pm to midnight, July 13 from noon to midnight, and July 14 from noon to 11:00 pm on the grounds of the Irish American Heritage Center. Tickets are $7 for seniors, $8 in advance for adults (until the end of business on July 10) and $15 at the door. Children 12 and under are free. For a schedule of events, click here.
Irish American Heritage Center
4626 N. Knox Ave.
Chicago, IL 60630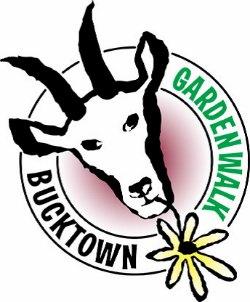 Get outside and enjoy the nice weather this weekend at the Bucktown Tree & Garden Walk. After picking up a Guidebook at the Welcome Center, participants can walk around and explore more than 75 gardens including landscaped rooftops, backyards, and open green spaces during the self-guided tour. Participants can also board the free trolley at the Welcome Center, which drives around the neighborhood throughout the event. In addition to exploring gardens, the event also offers the opportunity to enjoy food, drinks, artwork, an Animal Petting Zoo and live music. The Bucktown Tree and Garden Walk will take place on July 13 and 14 from 11:00 am - 5:00 pm. Admission to the event is free, but there is a $5 suggested donation. For more information, click here.
Welcome Center:
Club Lucky
1824 W. Wabansia Ave.
Chicago, IL 60622
Petting Zoo
1:00 pm - 5:00 pm
Lottie's Pub
1925 W. Cortland St.
Chicago, IL 60622