America's biggest comedy fest enjoys its fifth anniversary year with a diverse group of performers. From the "Just for Laughs" festival, we'll be joined by Scott Adsit (30 Rock), Brian Babylon (Wait, Wait… Don't Tell Me) and renowned improv performer Susan Messing on Chicago Tonight at 7:00 pm for a freewheeling conversation about Chicago's key role in the art of comedy.
Below, read a Q&A with Second City and Saturday Night Live alum Tim Meadows, who reflects on his comedy career and Chicago roots.
Growing up in Michigan, which comedians did you admire and who piqued your interest in pursuing comedy as a career?
As far as stand-up goes, Richard Pryor, Bill Cosby, Robert Klein, and Steve Martin. When I was younger, those were comics I enjoyed watching. And also just the original cast of SNL and the people involved with National Lampoon. But seeing Saturday Night Live was what really made me want to get into comedy.
You've had a long and successful career, but all of that kind of got started here in Chicago at The Second City and other clubs around town. What was that period in your life like and how did it shape your career?
It definitely was a very special time in my life. Like most things, you don't realize how great something was until you look back on it. We were young and broke, and a lot of people just wanted to be artists. I was lucky to be in Chicago in the late to mid-80s, at a time when there was a real convergence and a lot of great people came out of that. The thing I loved about it during the time was that there were so many places that you could go and perform. There was no reason not to get better because there were so many talented people, and so many bars and theaters that would let you perform.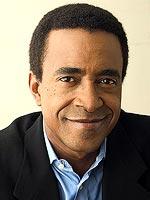 The list of comics who have come out of Chicago's comedy scene and made a name for themselves on the national stage is pretty incredible. What about Chicago makes it such a great comedy town?
I think for one, you're sort of removed from Hollywood and show biz. It really is a place that when you're young, that you can take chances and use your time to get better; really sort of get your voice and build your confidence as a performer. I'm glad it happened for me the way it did. I'd much rather have the career start that I had than get a start on a sitcom straight out of high school.
You've done both improv and stand-up at different points in your career. What are the key differences between the two and which do you prefer?
I don't really have a preference of one over the other. When the audience is great, it's all good. There's something about doing stand-up, when you're having a great show and the audience is into it and you're having a great time…it feels really good. In the same way, when you're doing improv with a group and the audience is hip, you can cover all the bases, from funny to touching. Those nights are pretty amazing because you start out from nothing and end up creating this 45-minute play.
Your tenure on SNL was one of the longest in the show's history. Looking back on it now, what are some memories that stand out from your time there?
Watching Tina Turner perform was a surreal moment. Hearing Don Pardo say my name in the intro for the first time was surreal. Lorne Michaels laughing really hard at a sketch I wrote was surreal. Meeting Paul McCartney and writing jokes for him, that was amazing.
Do you have a favorite original character or sketch from your time there?
My favorite sketch was the "Census Taker." It was with Christopher Walken and was written by Tina Fey. Whenever I think back on my time there, I think about it as a sketch that was written perfectly and performed about as well as a writer could want it performed.
Who was the most talented comic or writer you worked with at SNL?
I always was and still am a big fan of Jack Handey. There were so many great writers though. Al Franken was always a good writer and Bonnie Turner. Robert Smigel was probably the best writer out of everyone all in all. Bob Odenkirk is another great one.
Who are you hoping to catch during the "Just For Laughs" festival?
Because I live here and have two kids, I'm not going to be able to see a lot of acts. The only thing I'd really like to do is go see a Cubs game. I'd like to go see David Cross's show but don't know if I'll have time.
Before we let you go, do you have a favorite joke that's safe for our PBS audience?
I have no family-friendly jokes that I like. There's never been a clean joke that I thought was funnier than a dirty one.
Interview has been condensed and edited.