Chicago Sun-Times Theater Critic Hedy Weiss joins us on Chicago Tonight at 7:00 pm to review four plays currently on local stages.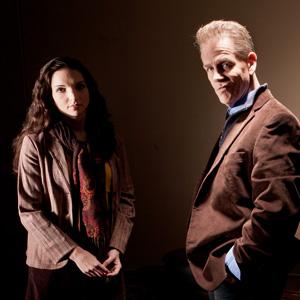 Skylight
David Hare's Skylight, currently playing at the Court Theatre, delves into the deep ideological divides that exist between many of us, highlighted by a meeting between two former lovers interested in rekindling the feelings they once had. Despite their mutual interest in restarting the romance, Tom Sergeant, a successful and charismatic restaurant owner whose wife has just passed away, and Kyra Hollis, a schoolteacher, find themselves battling one another over ideology and mutual desires. The play marks director William Brown's Court Theatre debut. It runs until February 10. Tickets range from $15-$65.
Court Theatre
5535 S. Ellis Ave.
Chicago, IL 60637
[email protected]
Admin Office: (773) 702-7005
Box Office: (773) 753-4472
Other Desert Cities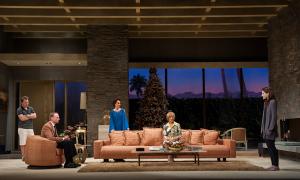 The critically acclaimed Other Desert Cities comes to Chicago's Goodman Theatre, bringing with it its mystery, unblinking introspection and talented cast. The play, which revolves around a family's reaction to their daughter's new manuscript and the subsequent family secrets it unearths, was nominated for five Tony Awards in 2012, including one for Best Play. The New York Times said it has "the appeal of a Broadway hit from another age." The show runs at the Goodman Theatre through February 17. Tickets run from $22.50 to $65.
Goodman Theatre
170 N. Dearborn St.
Chicago, IL 60601
(312) 443-3800
A Grand Night for Singing
Featuring over 30 songs from Rodgers and Hammerstein musicals like Carousel, Oklahoma!, The King and I, South Pacific, Cinderella and The Sound of Music, A Grand Night for Singing is a Tony Award-nominated musical revue that places these and other songs in new contexts, all in the hopes of sharing Rodgers' and Hammerstein's undeniable appeal with a larger audience. The musical is running at the Mercury Theater through March 10. Tickets range from $25 to $59. Seniors receive $10 off most seats at all Thursday shows by calling (773) 325-1700. Student discounts are available for all performances by calling the same number.
The Mercury Theater
3745 N. Southport Ave.
Chicago, IL 60613
(773) 325-1700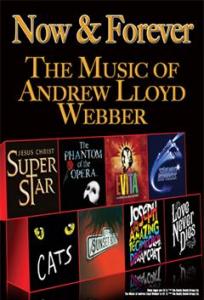 Now & Forever: The Music of Andrew Lloyd Webber
Celebrate the work of Andrew Lloyd Webber with Now & Forever: The Music of Andrew Lloyd Webber, a presentation featuring some of the artist's most legendary works. A cast of singers and dancers perform pieces from Evita, CATS, Jesus Christ Superstar, Joseph and the Amazing Technicolor Dreamcoat, Love Never Dies, and its predecessor, Phantom of the Opera. The show runs at the Marriott Theatre until March 24. Tickets range from $40 to $55. A Dinner and Theatre Special is available on Wednesday and Thursday evenings for $55 per person (can only be purchased through the Marriott Theatre Box Office), based on dining availability. Dinner will be provided in either the King's Wharf or Fairfield Inn Restaurants.
Marriott Theatre
10 Marriott Drive
Lincolnshire, IL 60069
(847) 634-0200