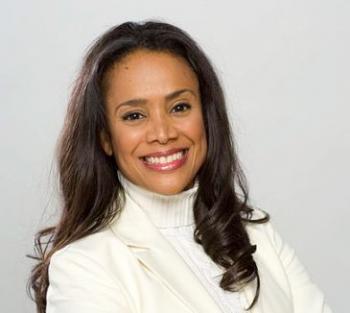 Ald. Sandi Jackson, wife of embattled former U.S. Rep. Jesse Jackson Jr. resigned Friday as alderman of the 7th Ward in a letter addressed to Mayor Rahm Emanuel.
In the letter, Jackson said that her resignation would be effective as of Tuesday, Jan. 15, and that she is leaving her post "with a heavy heart."
"While I will no longer serve in this official leadership capacity," she wrote, "my service and affinity to the ward, my staff and the citizens of the City of Chicago remains unwavering."
Though the letter cited no specifics as to why she was resigning, Jackson did mention her obligation to her family and "those most important personal responsibilities."
"To that end, after much consideration and while dealing with very painful family health matters," she wrote, "I have met with my family and determined that the constituents of the 7th Ward…deserve a partner who can commit all of their energies to the business of the people."
Mayor Emanuel's office released Jackson's letter to the public along with a statement from the mayor on Friday:
"This afternoon I received a letter from Alderman Sandi Jackson tendering her resignation from City Council, effective January 15th.

As Sandi takes this time to focus on her family, we give her our deepest thanks and support for her service to our City and the residents of her ward.  Her leadership has been greatly appreciated in the Chicago City Council.

The process to identify a replacement for Alderman Jackson to serve and represent the residents of Chicago's 7th ward will be announced early next week."
According to the Chicago Board of Elections, any vacancy during the 2011-2015 term in the office of Chicago alderman after Oct. 19, 2012 shall be filled for the remainder of the term by mayoral appointment, subject to City Council consent. The appointment should be made within 60 days. To read Jackson's complete resignation letter, visit the PDF below.