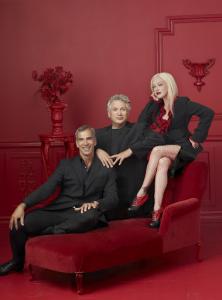 A new musical bound for Broadway opens this week in Chicago. It's called Kinky Boots, and the music and lyrics were written by pop star, Cyndi Lauper. Harvey Fierstein wrote the book the musical is based on. Fierstein joins us on Chicago Tonight at 7:00 pm.
We spoke with Tony Award-winning director and choreographer, Jerry Mitchell (Hairspray, La Cage aux Folles, The Full Monty, Dirty Rotten Scoundrels, Legally Blonde: The Musical), about the Broadway-bound musical, Kinky Boots.
At its core, what is this musical really about?
For me, it's about father and son relationships, and accepting someone for who they are.
You have been quoted saying that when you first watched the DVD of Kinky Boots you cried because "it is such a beautiful story about fathers and sons." Did your relationship with your dad affect your gravitation toward this story?
Two years ago, I lost my mother, and I grew up in this area. I had 48 people in my family arriving for opening night on Wednesday. I grew up in Paw Paw, Michigan, just two hours away from the city. Chicago is such a special place. I came as a kid to see the national tours of Broadway shows. My parents have always been unbelievably supportive of my career and choices. I find myself incredibly fortunate that my entire family has been that way. What I've learned is that it's not the norm, and I maybe was one of the lucky ones who had a relatively supportive family life and no major drama. I manage a lot of performers, I've worked with lots of them and I'm close friends with performers who had real struggles with family accepting the path they wanted to take. Catch Me If You Can performer Nick Kenkel is an amazing dancer, and he worked here in Chicago with Arthur Andersen as a certified public accountant. He wanted to dance but his family taught him that it was more important to get a job than to pursue his passion. Kinky Boots is a story about finding passion, whatever that is, and when you find that passion, realizing it and becoming successful on your own terms; passion not necessarily what fathers would have wished for. It's a beautiful story for everyone.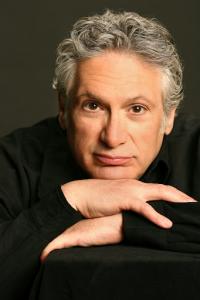 How has the musical been received among audiences?
The way you start is never the way you end. You do your first performance, and then start to make changes and clarify. The story starts to come in focus more, and we're able to change the set, costumes and lighting to clarify the story. The show is going through the roof. Several people have come up to me, telling me that they were so moved by the story. One producer from New York came up to me with tears in his eyes, and I was so happy about that. It's easy to get an audience to laugh; it's very hard to get them to cry.
The musical will hit Broadway next spring. Why was it decided to have a pre-Broadway run in Chicago?
Chicago audiences are very smart. They're exposed to a lot of city life. New York City, Chicago, San Francisco, Los Angeles—these are the major metropolitan areas of the U.S. and people who live in the city are exposed to the same things in New York. It might not be on the same scale, but it's the same idea. You come to a town like this and you know you're going to get a cross-section of peoples' responses the same way, which is helpful when you're building something new.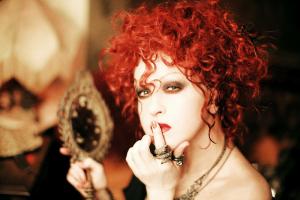 What has the collaboration process been like for you, and Harvey Fierstein and Cyndi Lauper?
It's my third time working with Harvey, the first time with Cyndi, at least the first time working on a musical. They've both done Broadway Bares for me. Working with Harvey is an amazing joy. I wanted him to write the book for this because I knew he could deliver the story, and he's taken the movie and made it better. Cyndi, I had worked with her and said yes, of course, that's a wonderful idea. She was able to relate to the character Lola and write from an outsider's perspective, someone who's the underdog. She hit on a core part of Lola and Charlie, and was so sensational. She can write a catchy hook for a musical number with lyrics that are so wonderful to the character.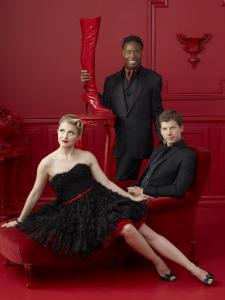 In doing background research for the musical, you visited Earls Barton, the town in Northampton, England, that was the inspiration for the film (based on a true story) to see the shoe-making factories there. How did that visit shape your direction for the musical?
On our factory tour, I learned how a man's shoe was made and the craftsmanship that goes into it, and the pride that people in factories have about what they've been doing for generations. In the 1890s, there were hundreds of shoe factories. I think there's just 10 or 15 left in the Northampton, they've all disappeared. I went to London for a show, and while there I visited John Loake, a famous shoemaker, who makes all of his shoes by hand. The cobbler took me through the steps of making shoes. I took a lot of pictures and video, and sent them to Dropbox, and told the performers to study and learn some of the physical motion of what they're doing and how we can repeat it on stage. Everyone in the show is so beautifully cast, and these people and actors are making roles out of non-talking roles. They're making you believe they're a person in the factory. They're in it to win it, and it makes the show so rich.
You've had a long and distinguished career. Where does Kinky Boots fall with your other work?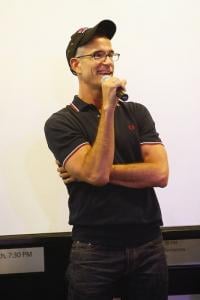 Well, it's my favorite my show today! Whatever you're working on is what you're most passionate about. It's an incredible ride, incredible joy, and it's at a fantastic time in my life. I was just recently awarded the 2013 George Abbott award, and that was a real thrill. It's a lifetime achievement award and I feel as if I've only worked half my life. I danced for George Abbott and know his commitment to the theater. This is my life; this is what I want to do. Kinky Boots is just a great story. It's really important today for fathers and sons, and for people to realize what's important in life. People are going out of work, people are fighting to save jobs. A lot of great things in Kinky Boots relate to the time right now.
And if you were a shoe, what kind of shoe would you be?
(Laughs) Full out high-heeled stiletto, of course! And it wouldn't be in red, certainly in dark magenta.
This interview has been edited and condensed.