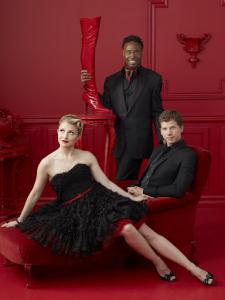 Kinky Boots
Charlie Price inherits his father's shoe factory as it's on the brink of bankruptcy and he doesn't want to disappoint his father's legacy. Charlie ends up finding inspiration from Lola, an entertainer in need of some fabulous stilettos. In their efforts to save the family business, this unlikely pair find they have more in common than they thought. Written by Harvey Fierstein, with music and lyrics by Grammy Award-winning Cyndi Lauper and Tony Award-winning director/choreographer Jerry Mitchell, Kinky Boots is making its pre-Broadway debut in Chicago. Watch an interview with Harvey Fierstein and read a Q&A with Jerry Mitchell. The musical runs through November 4 at the Bank of America Theatre. Tickets start at $51 (with taxes/fees.)
Bank of America Theatre
18 W. Monroe St.
Chicago, IL  60602
Navy Pier's Really Big Halloween Party
Get into the Halloween spirit with Navy Pier's Halloween party, beginning today. There will be lots of spooky activities for fans of all ages. Camel, Alpaca and Pony rides, free petting zoo and hayrides, live bands, magic tricks, scavenger hunts and more. The festivities begin this Friday at Navy Pier continuing Fridays-Sundays, October 19 – 28, and Halloween. Hours are: Friday & Saturday: 12:00 – 9:00 pm, and Sunday & Halloween: 12:00 – 8:00 pm. Admission is free.
Navy Pier
600 E Grand Ave
Chicago, IL 60611
2012 Día De Los Muertos
The National Museum of Mexican Art hosts the largest annual Day of the Dead exhibition in the country! Explore Ofrendas, installations and works of art created by Mexican artists that celebrate life by glimpsing death. This year's exhibition is dedicated to Chicago artist Francisco G. Mendoza. And learn how to create sugar skulls during part of the exhibition as part of the 7th Annual Folk Art Festival hosted by the museum. The exhibit runs through November 4, from 10:00 am – 4:00 pm. Admission is free.
National Museum of Mexican Art
1852 W. 19th St.
Chicago, IL 60608
Modern Vintage Chicago
Find fall fashion vintage clothing and jewelry by style icons like Halston, Balenciaga and Chanel alongside indie designers. Mix and match your style with classic vintage and contemporary designs. Modern Vintage Chicago is Saturday from 10:00 am – 6:00 pm and Sunday from 10:00 am – 5:00 pm at Plumbers Hall. Tickets are $8 in advance and $10 at the door.
Plumbers Hall
1340 W. Washington
Chicago, IL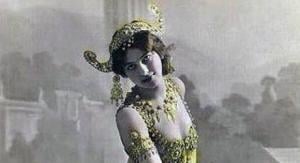 Chicago Humanities Festival
Support, enjoy and explore the humanities in the 23rd annual fall festival featuring a variety of events under this year's theme: America. The festival brings together novelists, scholars, musicians, archaeologists, historians, artists, performers, playwrights, theologians, poets, architects, policy makers, and others. Both established and emerging talents offer performances, screenings, exhibits and discussions. Some of this Sunday's events include:
-The Lady Gagas of the 19th Century, 4pm; The Law School, Glen A. Lloyd Auditorium, 1111 East 60th Street, Chicago, IL 60637
-Transforming American TV: Alias and the Serial Drama, 1:30 pm;
Ethel M. Barber Theater, 30 Arts Circle Dr., Evanston
-Yo-Yo Ma and Damian Woetzel, 7:30 pm;
Cahn Auditorium (600 Emerson St., Evanston)
Tickets for events start at $5. View website for full list of times and addresses.