WTTW held the first annual Check, Please! Food Truck Fest on Friday, and we didn't let the weather rain on our parade. Attendees were able to sample cuisine from 13 of the city's food trucks, along with beer and wine. View a photo gallery from the event and read what festival goers had to say about it.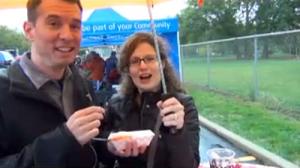 Bill and Kathleen Ziemer didn't let a little rain spoil their night out with friends.
"A friend had told me about it and I said absolutely, it sounded like a lot of fun and we're meeting them here. It's been great so far, we don't even care about the rain it's a lot of fun." –Kathleen Ziemer
"The weather's perfect!" –Bill Ziemer
After returning from a food tour in France, connoisseur Ellen Upton decided to taste some of Chicago's best in food trucks.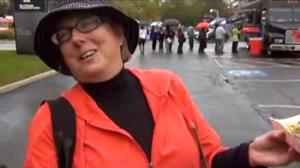 "This is my favorite food that there is, it's spinach paneer. It's spinach and cheese and its got a kick to it. It's very good and the portions are enormous for a sample I can't believe it! Everything we've had has been so good. The meatballs were wonderful. That's the  great thing about this, you feel like you're going on a trip around the world. I'm so excited Chicago has food trucks. This is a wonderful way to let us know about it." -Ellen Upton
Caponies Express says business has been good for their food truck in the past year, but owner Daniel Lambert is apprehensive about how Chicago's food truck ordinance will affect his business.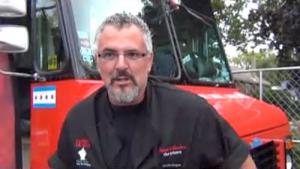 "It's going to affect us a lot becaue of downtown parking. And are we going to cook on the truck? Are we not going to cook on the truck? It's very very confusing now. No one really knows what the rules are going to be. It's written out…but you know Chicago it always changes." -Daniel Lambert, Caponies Express
Putting a twist on regular popsicles, Ice3 (or Ice Cubed) served creative cocotions.
"This one's called the fall pick-me-up and it sounded interesting. It has hard apple cider and I'm not sure what else but it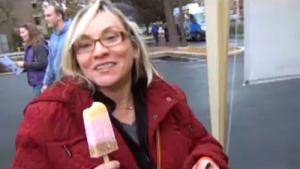 sounded good." -Maria Lee