Need some ideas for what to do this weekend? Chicago Tonight knows what is going on!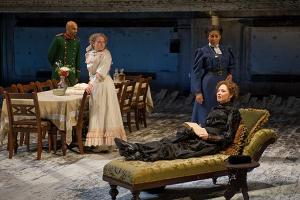 Three Sisters
Tracy Letts and Anna Shapiro give new insights to this classic 1900s tale, in their adaptation of Chekhov's Three Sisters. Set in a provincial town in 1900 Russia, Three Sisters poignantly conveys the lives, struggles, loves and secret desires of the Prozorov family. It is both funny and sad, exploring the human condition openly and honestly. Three Sisters is being performed at Steppenwolf Theatre Company through August 26. Ticket prices vary. Watch an interview with Tracy Letts, who adapted this story.
Steppenwolf Theatre Company
1650 N. Halsted St.
Chicago, IL 60614
Chicago Bears Family Night
Join the Chicago Bears at Soldier Field this Friday for their family fest. Get a look at the team as they take Soldier Field for the first time this season. Outdoor activities will begin at 4:00 pm, with Soldier Field gates opening at 5:00 pm. Highlights include: scratch and win cards for the first 30,000 fans, live band performances during pre-practice festivities, free giveaways and a fireworks show. Tickets are $8.
Soldier Field
1410 Museum Campus Drive
Chicago, IL 60605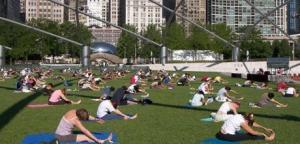 Millennium Park Workouts
Kick off your weekend on Saturday mornings with an energizing workout on the Great Lawn of the Jay Pritzker Pavilion in Millennium Park. It's a great way to enjoy the summer weather and keep your body/mind healthy. These free workout sessions will be held from 7:00 am to 11:00 am every Saturday morning through September 1, 2012. Workouts are 45 minutes, and open to people of all levels of experience. Here is the schedule for this Saturday:
7:00 am – Tai Chi: Taoist Tai Chi Society of the USA
8:00 am – Yoga: Yoga 312 with Amy Cronk and Joshua Wentz
9:00 am – Pilates: Chicago Park District
10:00 am – Zumba: Leslye Jones-Beatty
Millennium Park
201 E. Randolph St.
Chicago, IL 60602
We Are Hip Hop Festival
Come show your skills and talents at the 7th annual We Are Hip Hop Festival. Produced and promoted by 35 teenagers from all over our city, it gives the opportunity for growing artists in the area to express their talents like breakdancing, graffiti battles and more. This annual festival aims to bring people together to promote anti-violence. Come learn about hip-hop culture at this free event from 1:00 to 6:00 pm on Saturday, August 4.
Dvorak Park
1119 W. Cullerton St.
Chicago, IL 60608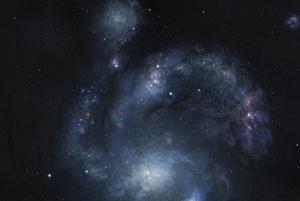 Curiosity Landing Party - Free After Hours Event at the Adler
Celebrate the landing of Curiosity on Mars at the Adler Planetarium. Learn more about the rover's mission, the challenges of reaching Mars, the rover's capabilities, and what scientists expect to find when Curiosity lands in Gale Crater, in a series of hands-on activities, special presentations, and live NASA coverage of the landing. Plus, come dressed to impress in your "Mars Red" or space-themed digs for a chance to win a special Mars gift basket! Curiosity will land at approximately 12:31 am CDT on August 6. The landing party starts Sunday, August 5 at 9:00 pm and ends Monday, August 6 at 2:00 am. Admission is free. Watch Adler Planetarium astrophysicist, Chris Lintott, talk about this exciting mission and other space news.
Adler Planetarium
1300 S. Lake Shore Dr.
Chicago, IL 60605