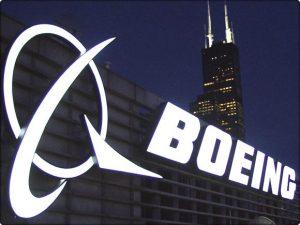 Occupy Chicago protesters are kicking off their "10 Days of Action" this week, including plans to march without permits and "shut down" Boeing's North Riverside Plaza headquarters.
The protest group will start their NATO activities on Saturday with a "People's Summit" at the organization's offices on West Cermak Road, according to a pamphlet on their website. They also plan to join the three permitted marches being organized by National Nurses United, Iraq Veterans Against the War, and the Coalition Against the NATO/G8 War and Poverty Agenda. 
View our NATO map for more information on protest routes and security zones.
But they've also announced a protest to "shut down Boeing" on May 21. 
"Boeing doesn't just make passenger planes — they should be known internationally more for making the F-18, the B2, the Appache [sic] helicopter and a whole host of missiles that are largely dropped on mud villages around the world," Brian Bean, a 31-year-old activist who is helping to organize the Boeing protest, told the Chicago Sun-Times.
Occupy Chicago protesters also say they will not seek permits for their independent marches, including their Boeing protest, according to the Chicago Tribune.
Boeing erected a 10-foot fence around its building last Saturday, but says it was for planned construction work and not related to NATO security.