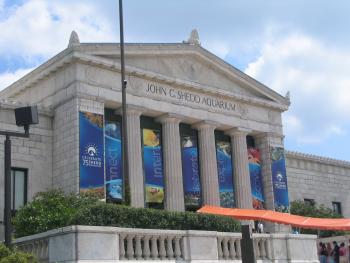 All three museums on Museum Campus will be closed Sunday May 20 during the NATO summit, according to staff members at the museums. 
Front desk staff members at Adler Planetarium, the Field Museum, and the Shedd Aquarium were asked whether visitors would be allowed in during the NATO summits. Staff members from all three said they would be closed Sunday, but open Saturday and Monday.
Spokesmen from the Field Museum and Adler Planetarium said no decision had been made either way on keeping the museums open during the summit; the Shedd Aquarium did not return calls seeking comment. 
It was not clear whether the closures were voluntary or at the request of the Secret Service. The Secret Service declined to comment.
The Secret Service perimeter leaked by protesters and the ACLU last week would include Museum Campus whenever dignitaries are visiting the museums for NATO functions. The Secret Service denied the plan was authentic, and is expected to release a formal perimeter by Tuesday.