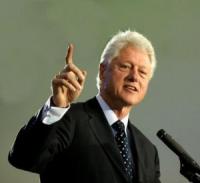 Former President Bill Clinton says a new Chicago initiative to improve the city's crumbling infrastructure is the first of its kind in the nation. Paris Schutz has more on Clinton's Chicago visit on Chicago Tonight at 7:00 pm.
Clinton and Mayor Emanuel announced the Chicago Infrastructure Trust on Thursday, an innovative way to leverage private investment for transformative infrastructure projects to guide the city's renewal of these vital and foundational elements in the 21st century.
Clinton has been helping strengthen the country's infrastructure for decades, most recently through the Clinton Foundation's work with large cities like Chicago on energy efficiency initiatives.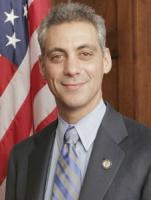 "Nothing is more crucial to our long-term competitiveness and job creation than infrastructure," Mayor Emanuel said. "The Chicago Infrastructure Trust will bring additional resources to stimulate public and private investment in our infrastructure, create thousands of jobs for Chicagoans, and ensure that our residents have a world-class quality of life."
Energy efficiency work, through a new program called Retrofit Chicago, will be the first series of investments made by the Trust, pending approval by the Chicago City Council. By aggregating energy efficiency projects across the City and its sister agencies and tapping into private investment, the Trust will accelerate retrofit projects that would otherwise not have been possible.
"I have seen firsthand how investments in our infrastructure can modernize our country, get people to work, and improve our economic strength through energy efficiency," said President Clinton. "One of the biggest barriers to this work is the financing. Mayor Emanuel and the city of Chicago, through the creation of this infrastructure trust, have taken an important step towards addressing that challenge and embracing these opportunities. I'm especially pleased the trust will begin with a focus on municipal buildings, lighting projects, retrofits, and energy efficiency projects. These are key areas in which my Foundation works; we currently have 250 such projects in 47 cities around the world."
Learn more abut the Chicago Infrastructure Trust by clicking on the PDF and links below.