The video cannot be displayed.
At midnight, some of the most popular websites are going on strike to protest possible changes to anti-piracy laws. Elizabeth Brackett and her panel examine whether the internet blackout will affect the "Stop Online Piracy Act" in Congress, on Chicago Tonight at 7:00 pm.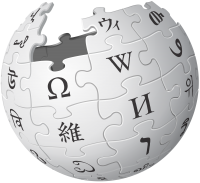 In the meantime, here's a quick breakdown of what the proposed laws are.
SOPA, the Stop Online Piracy Act, is a bill in the House aimed at curbing copyright infringement, which proponents of the bill say cost the U.S. $58 billion each year. PIPA, the Protect Intellectual Property Act, is a similar bill in the Senate.
If users upload copyrighted material (like an album or movie) to a website like YouTube or Flickr, current laws allow copyright holders—movie studios, record labels, publishing houses and more—to ask for the content to be removed. If it isn't, they can be sued.
But those laws don't affect foreign websites, where most of the illegal material is hosted, so SOPA and PIPA are targeting how most people access those sites: by typing them into their address bar, or searching for them on Google or other search engines. Under both, copyright holders could prevent internet service providers, such as Comcast or Verizon, from allowing you to access blacklisted websites and force search engines to exclude the websites from their results.
While the bills have attracted almost unilateral support from lawmakers and media companies, opponents have compared the measures to the Chinese government's practice of online censorship. A number of prominent websites (including Google, Facebook, Twitter and eBay) have voiced opposition, printing a letter in The New York Times. They say the new rules would hold websites responsible if they even inadvertently link to copyrighted material—a news article that linked to a YouTube video that is later taken down due to infringement. 

"We support the bills' stated goals — providing additional enforcement tools to combat foreign 'rogue' websites that are dedicated to copyright infringement or counterfeiting," the letter said. "Unfortunately, the bills as drafted would expose law-abiding U.S. internet and technology companies to new uncertain liabilities, private rights of action and technology mandates that would require monitoring of websites."
Some websites are protesting by "going dark" on Wednesday, including Wikipedia and the internet forum Reddit. A full list can be found on SOPAStrike.com.
So far, legislators have said they will revisit the bill in upcoming sessions and will consider amendments.
What are your thoughts on SOPA? Is it an appropriate tool to fight piracy? Sound off on our discussion board!