The video cannot be displayed.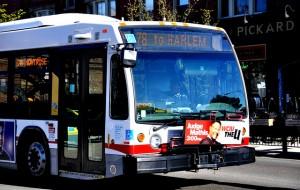 The Chicago Transit Authority will not increase fares or cut services in 2012 under a budget proposal outlined Wednesday by CTA President Forrest Claypool. But the plan relies heavily on union cooperation.  Ash-har Quraishi has the story on Chicago Tonight at 7:00 pm.
On Wednesday, CTA President Claypool proposed a $1.24 billion budget for 2012 that keeps fares the same and maintains current service levels, relying on deep management cuts and work rule changes from labor unions.
The proposed budget is $66.2 million, or 5.1 percent less than the 2011 budget.
Management initiatives will help shave $117 million from the $277 million deficit, and the proposed budget will close the remaining gap with anticipated work rule reforms, health care benefit changes and restraint in wage growth consistent with other metropolitan transit agencies.
"Since May, the CTA has launched a series of service improvements while cutting hundreds of positions and implementing management efficiencies that are saving tens of millions of dollars," Claypool said. "The result is a lean management structure and the smallest number of employees in the CTA's history."
The new service improvements are meant to improve the rider experience and encourage new riders and revenue. To improve security, more police have been added, along with thousands of new surveillance cameras.
To improve convenience for customers, Bus Tracker technology will be available at bus shelters to advise passengers of exactly when their bus is coming.
To improve the cleanliness and aesthetics of rail stations, the CTA created "Renew Crews"—SWAT teams of tradespeople to deep clean, repair, and improve more than 100 stations and subways. And hundreds of new rail cars with modern technology and passenger amenities will be arriving shortly.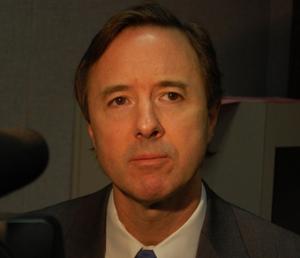 "But even the most innovative service and the leanest management cannot make up for a cost structure that far exceeds the national norm—mostly driven by antiquated work rules that benefit a small number of individuals at the expense of everyone else," Claypool said.
The CTA's union collective bargaining agreements expire on December 31 but Claypool has already initiated the negotiation process.
Claypool warned that without labor and work rule reforms, the CTA would be forced to lay off up to 1,000 employees, reduce bus and rail service, and perhaps hike fares.
Approximately 70 percent of the CTA's budget is spent on labor costs, and 91 percent of the labor force is unionized.
Labor expenses make up approximately two-thirds of the CTA budget. In 2012, labor costs are estimated to be $963.1 million, $61.7 million or 6.8 percent more than the 2011 budget.
"Our challenge is to work with our employees, and their respective unions, to move the CTA's methods of operation from mid-century to the 21st Century. Together, we can reform and renew an agency central to regional economic growth and the quality of life in our neighborhoods," Claypool said.
CTA customers and the general public will have the opportunity to provide comments to the Chicago Transit Board on the 2012 Budget Recommendations at three budget meetings. All are scheduled for 6:00 pm. The facilities are accessible to people with disabilities. The dates and locations of the meetings are as follows:
Tuesday, November 2, 2011                      
Westinghouse High School                        
3223 W. Franklin Blvd.                  
Chicago, IL 60624                                            
Monday, November 7, 2011
Chicago Transit Authority Headquarters
567 W. Lake Street
Chicago, IL 60661
Thursday, November 10, 2011
Kennedy-King College
740 W. 63rd Street
Chicago, IL 60621
Written and oral comments will be taken into consideration prior to implementation of the 2012 Budget and Program, the 2012 Capital Program of Projects, and the Financial Plan. This input will be welcomed at the hearing or by correspondence addressed to Gregory P. Longhini, Assistant Secretary of the Board, Chicago Transit Authority, P.O. Box 7567, Chicago, Illinois 60680-7567.
Input can also be sent via e-mail to: [email protected].
The deadline to submit written comments is Friday, November 11, 2011 by 5:00 pm.
Copies of the budget proposal will also be available at the reference desks of the following libraries:
Chicago Public Library – Three Regional Locations:
Harold Washington Public Library                            
400 S. State Street, 10th Floor                  
Chicago, IL 60605            
                                               
Sulzer Regional Library
4455 N. Lincoln Avenue
Chicago, IL 60625
Woodson Regional Library
9525 S. Halsted Street
Chicago, IL 60628
Suburban Libraries:
Evanston Public Library                                
1703 Orrington Avenue                               
Evanston, IL 60201   
                                                     
Oak Park Public Library
834 Lake Street
Oak Park, IL 60301
Evergreen Park Public Library                   
9400 S. Troy Avenue                                                     
Evergreen Park, IL 60805    
                                        
Riverdale Public Library
208 W. 144th Street
Riverdale, IL 60827
Skokie Public Library
5215 W. Oakton Street
Skokie, IL 60077
For more on the CTA's budget, visit the links below.