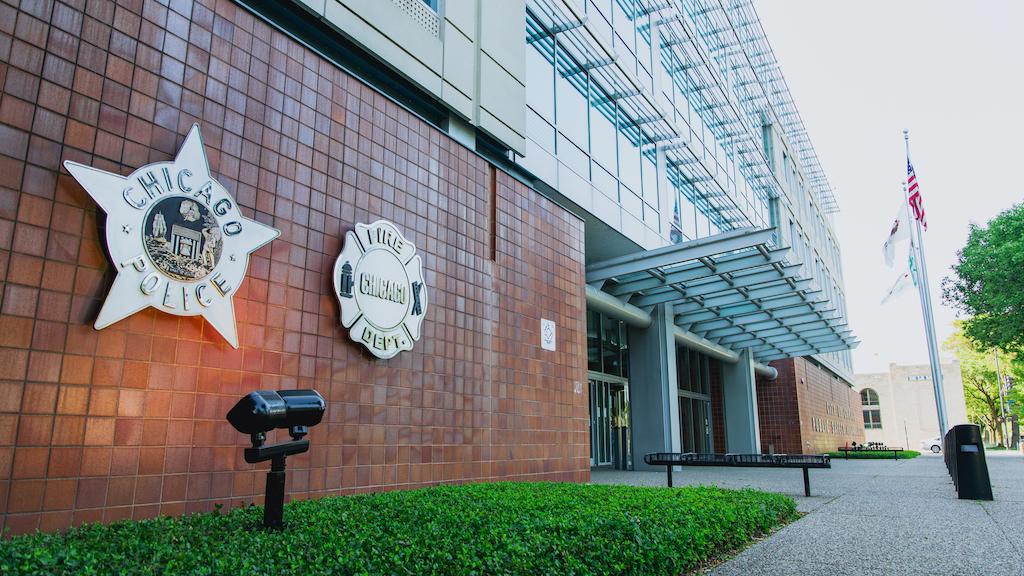 (Michael Izquierdo / WTTW News)
A 17-year-old boy and a 19-year-old man were among the 7 people killed by gunfire in separate shootings across Chicago over the weekend.
According to the Chicago Police Department, 20 people were shot in 18 separate shooting incidents between Friday evening and Sunday night. Those victims included at least one juvenile who was killed.
The 17-year-old victim was in the 13000 block of South Drexel Avenue just before 3 p.m. Saturday when he was shot in the chest and right arm by an unknown person. He was initially hospitalized in critical condition, but he later died of his injuries.
A 36-year-old man was fatally shot inside a vehicle in the 7600 block of North Greenview just after 8:30 p.m. Friday. Police said another vehicle approached that area and a driver inside fired multiple shots, striking the victim in his face and body. He was pronounced dead at a local hospital.
Two men were shot, one fatally, in the 1400 block of North Avers Avenue at around 3 a.m. Saturday. The men, ages 31 and 32, were sitting in a vehicle when an occupant inside a blue SUV fired shots, striking them both. Each victim was rushed to Stroger Hospital, where the 31-year-old died of his injuries.
A 40-year-old man was killed in the 7900 block of South Western Avenue just before 6:30 p.m. Saturday. Police said he was in that area when he was approached by an unknown person who began shooting at him. He was struck in the torso and died.
A 21-year-old man was fatally shot and a 22-year-old man was wounded in a shooting in the 3000 block of South Trumbull Avenue at around 4 a.m. Sunday. Police responding to a report of shots fired found the victims, who had each been struck multiple times. The 21-year-old was shot in the head and died, while the other victim was hospitalized in good condition.
A 19-year-old man was killed in the 3900 block of West Jackson Boulevard at around 11:30 a.m. Sunday. Responding officers located him outside after he had been shot multiple times. He was taken to a local hospital where he was pronounced dead.
At approximately that same time, a 25-year-old woman was fatally shot in the 6700 block of South Crandon Avenue. She was discovered unresponsive after having been shot multiple times, and was pronounced dead at a local hospital.
Contact Matt Masterson: @ByMattMasterson | [email protected] | (773) 509-5431
---