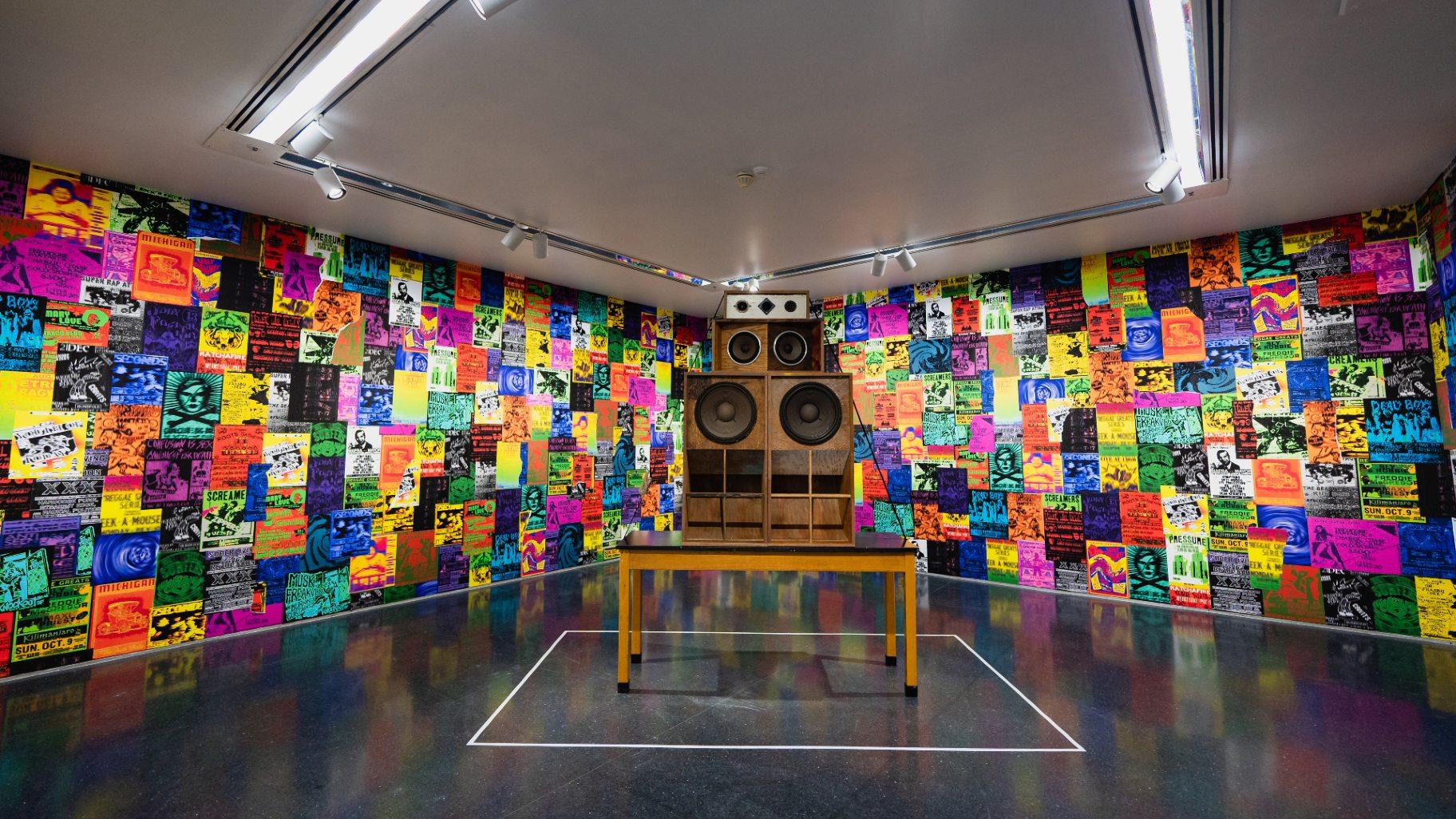 Museum of Contemporary Art, Gary Simmons. (Ricardo Adame)
Fall festivities are picking up in Chicago's art scene, as the creators behind the city's favorite annual spring art weekend now welcome an autumn celebration: the inaugural Chicago Exhibition Weekend. It's in partnership with Expo Chicago and cultural agency Gertie.
"This free initiative amplifies Expo Chicago's commitment to year-round programming in support of Chicago's cultural community," said Tony Karman, president and director of Expo Chicago. "Having the lead partner Gertie provide citywide components reinforces what we hope to accomplish in support of our community. Chicago Exhibition Weekend's spot in the opposite season of the fair, focused solely on getting patrons into our galleries and museums, is critical to providing opportunities for new and committed audiences to experience the breadth of our renowned artists, galleries and institutions."
The goal is to amplify public art space, with more than 55 galleries, artist-run spaces and community institutions throughout the city.
"In Chicago we have a super vital and exciting ecosystem of art galleries, organizations, and institutions that sustain and foster both emerging and established artists," Abby Pucker, founder of Gertie and sister nonprofit Art in Common, said in a statement. "Through Chicago Exhibition Weekend, we are welcoming the city's next generation of talented business, civic, and philanthropic leaders to engage with gallerists, artists, and curators across the city to build generative relationships that allow the visual arts scene to continue to thrive."
On the city's West Side stands a cluster of the more traditional galleries, including the Monique Meloche Gallery. This weekend, the gallery will be debuting an emerging artist and an established artist, both alumni of the School of the Art Institute of Chicago. 
"Sanford Biggers is a combo of these really beautiful quilt sculptures and two-dimensional works," said gallery director Alyssa Brubaker.  
(Courtesy of Monique Meloche Gallery)
"They use ready-made found objects, existing pre-1900 quilts, and he's crafting them into 3D structures that look similar folded origami," Brubaker said. "There's also more flat collage-based works. There's also marble sculptures, which is something he's very well known for as well. Kind of juxtaposing sources from, like, Greco-Roman history and African history — so they're like these hybrid entities."
On Saturday, Luke Agada will be on site at the gallery, where he'll be taking questions and engaging with viewers as they take in his Monique Meloche Gallery debut. 
"Arms, Feet and Fitful Dreams" by Luke Agada. (Courtesy of Monique Meloche Gallery)
"Luke is from Nigeria," Brubaker said. "So the paintings have this beautiful surrealist vibe. They're thinking a lot about migration, globalization, the constant shift of the landscape and the (African) diaspora. He's thinking about his journey to Chicago and being educated at SAIC. Very dream-like surreal ghostly paintings."
If you feel a traditional gallery might not be how you're trying to take in the city's art scene this weekend, there are several non-conventional, artist-run options as well.
"The non-traditional space for me opens up a bit more access to trying to connect with what you're seeing," Brubaker said. "A white cube commercial gallery or museum can sometimes create a barrier for someone who doesn't have an art history background, or other things perception-wise that they think they need to step into these spaces. It's not true. But there is something about the DIY or artist-run (space) that does break down that perception. I think that's an exciting way for people to dip their feet into art viewing and art discourse."
Chicago Exhibition Weekend events include:
Friday, Sept. 29: An opening night dinner will launch the weekend from 7-10 p.m. at 1229 W. Concord Place. Open to the public via ticket, this event will bring together people from across the arts, business and civic sectors. Tickets are available here.
Saturday, Sept. 30: A full list of citywide exhibition openings, participating galleries, institutions and artist-run spaces is available here. Participants can register here to pick up a free map of Chicago Exhibition Weekend. Participants can receive stamps at each location they visit. People with more than two stamps will gain entry to the weekend's closing dance party at a secret location (to be unveiled on the day).
Sunday, Oct. 1: Citywide exhibition openings continue, concluded by a closing dance party, accessible to all who receive stamps at two or more Chicago Exhibition Weekend participating locations.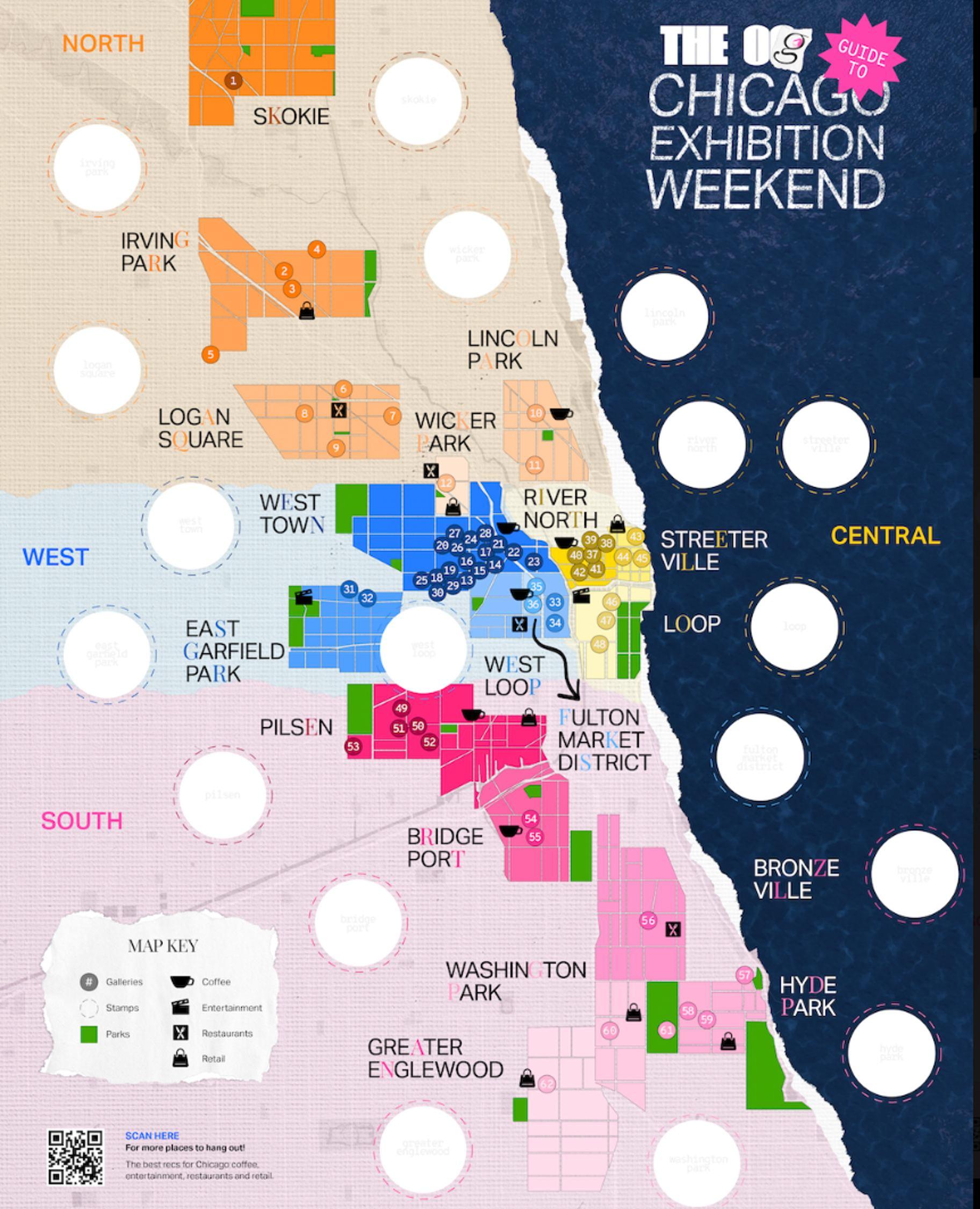 (Chicago Exhibition Weekend)
Follow Angel Idowu on Twitter: @angelidowu3
---
Angel Idowu is the JCS Fund of the DuPage Foundation Arts Correspondent.
---