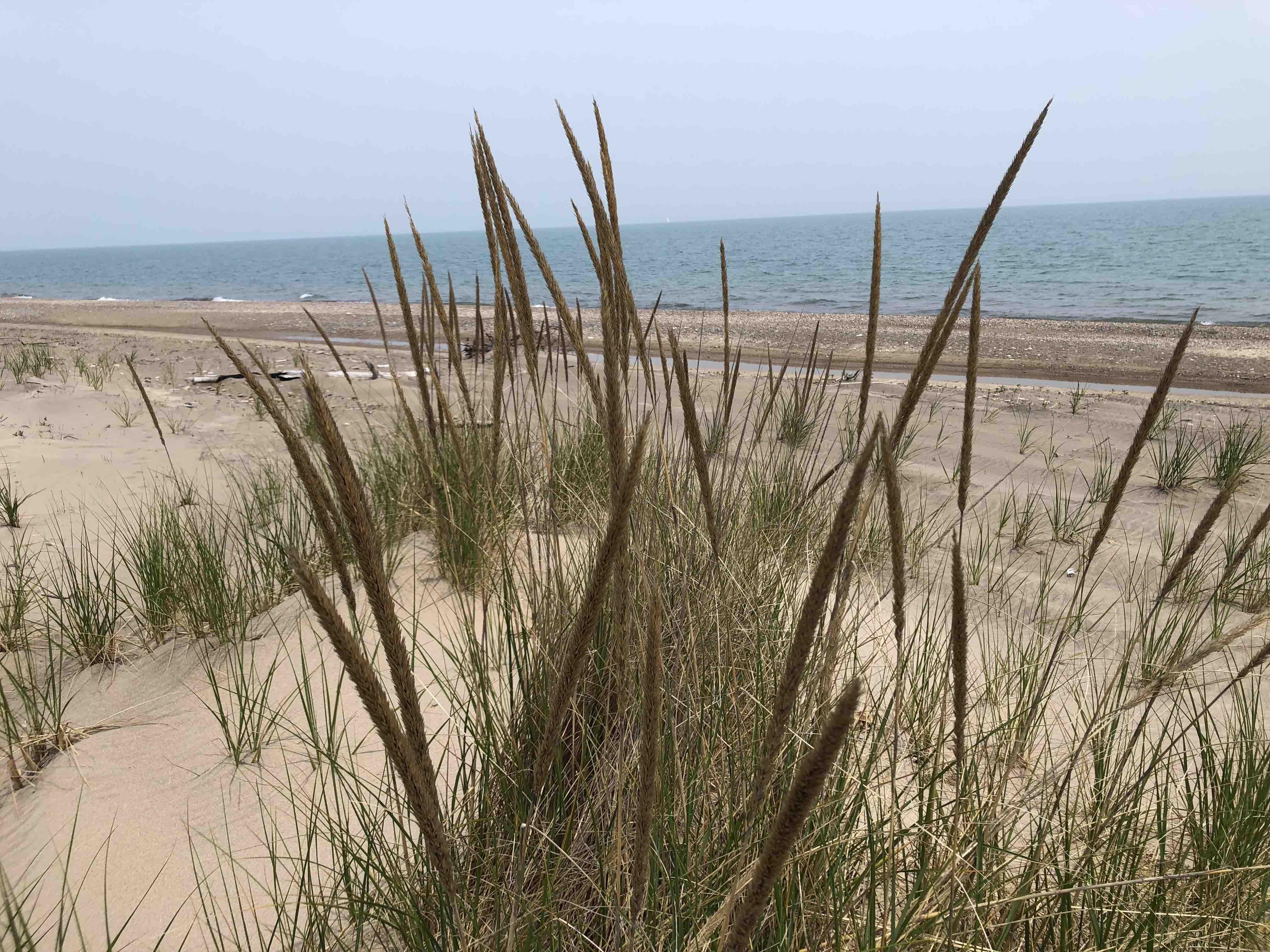 Illinois Beach State Park boasts some of the highest quality remnant habitat in the Midwest, but it's being threatened by invasive plant species. (Patty Wetli / WTTW News)
In some ways, Illinois Beach State Park looks much the way Lake Michigan's shoreline would have appeared to visitors thousands of years ago. In other ways, it's markedly different, and we're not talking about the nearby power plant smokestacks or marina.
Aggressive invasive plants have taken hold at the 2,000-acre nature preserve — which straddles Zion and Waukegan — threatening to upset delicate ecosystems that harbor dozens of endangered species.
A dedicated group of stewards has been doing its best to hold the line against the insurgents, but reinforcements are needed. An effort is underway to recruit more volunteers to join the fight against the invasives, with a kick-off event planned for Sept. 16, 9 a.m. to noon, at the park.
Come prepared to learn to identify and eradicate crown vetch, sweet clover and purple loosestrife, among others. The reward might be a sighting of a baby Blanding's turtle or the elusive Pitcher's thistle, both spotted on work days this summer.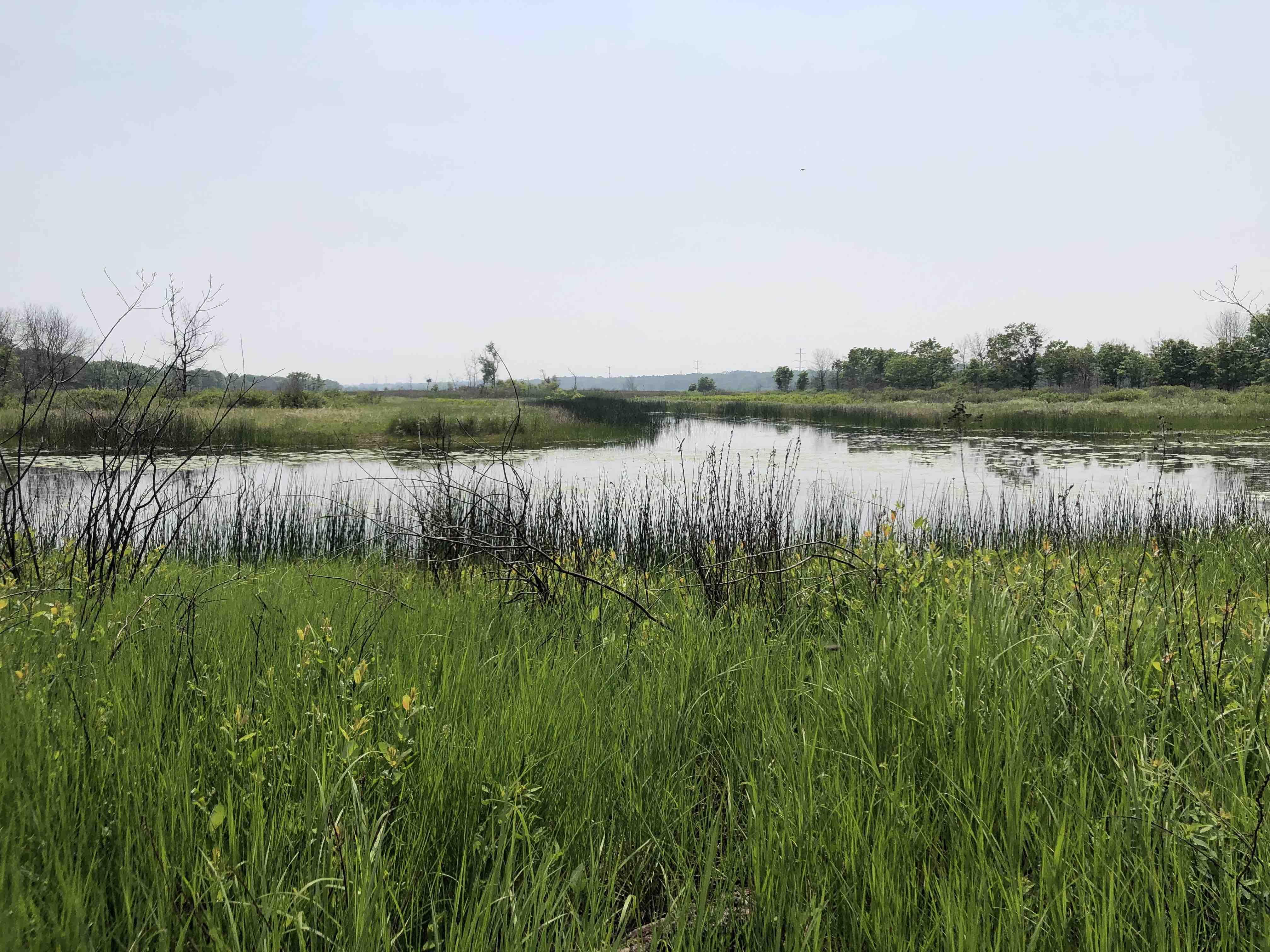 Illinois Beach's 2,000 acres encompasses more than just sand. There are wetlands and woods as well. (Patty Wetli / WTTW News)
Invasives are a growing problem, no pun intended, globally.
According to a recently released report by the Intergovernmental Science–Policy Platform on Biodiversity and Ecosystem Services, invasives have played a key role in 60% of the extinctions of plant and animal species around the world. And though the annual cost to combat them has quadrupled every decade since 1970, only a handful of countries are tackling the problem in meaningful ways.
"It would be an extremely costly mistake to regard biological invasions only as someone else's problem," said Anibal Pauchard, co-chair of the IPBES assessment. "These are risks and challenges with global roots but very local impacts, facing people in every country, from all backgrounds and in every community — even Antarctica is being affected."
The Americas have been hit the hardest, reporting 34% of the assessment's biological invasions, followed by 31% from both Europe and Central Asia.
In the Chicago region, woodlands are being choked by buckthorn, millions of ash trees have been killed by the Emerald Ash Borer beetle, and wetlands are being overrun by phragmites. Native plants struggle to compete and as they lose ground, so too do the wildlife species dependent on natives for food and shelter.
Protected nature preserves like Illinois Beach State Park are as vulnerable to invasives as roadside ditches, but the stakes are higher, with the preserve's community of rare plants and wildlife in danger of being lost.
"Volunteer stewardship efforts, like the one at Illinois Beach, give people a way to make a globally significant impact by helping the environment and biodiversity in our own backyards," said Jonathan Sabath, Friends of Illinois Nature Preserves field representative.
The Friends group, which formed in 2020, is partnering with the Illinois Department of Natural Resources at Illinois Beach.
"Most people know that we have to save the rainforest, but fewer people know that even rarer temperate prairies, savannas and woodlands are equally important," Sabath said. "And they're our responsibility, here, where we live."
Click here to learn more about Saturday's event or to RSVP.
Contact Patty Wetli: @pattywetli | (773) 509-5623 |  [email protected]
---