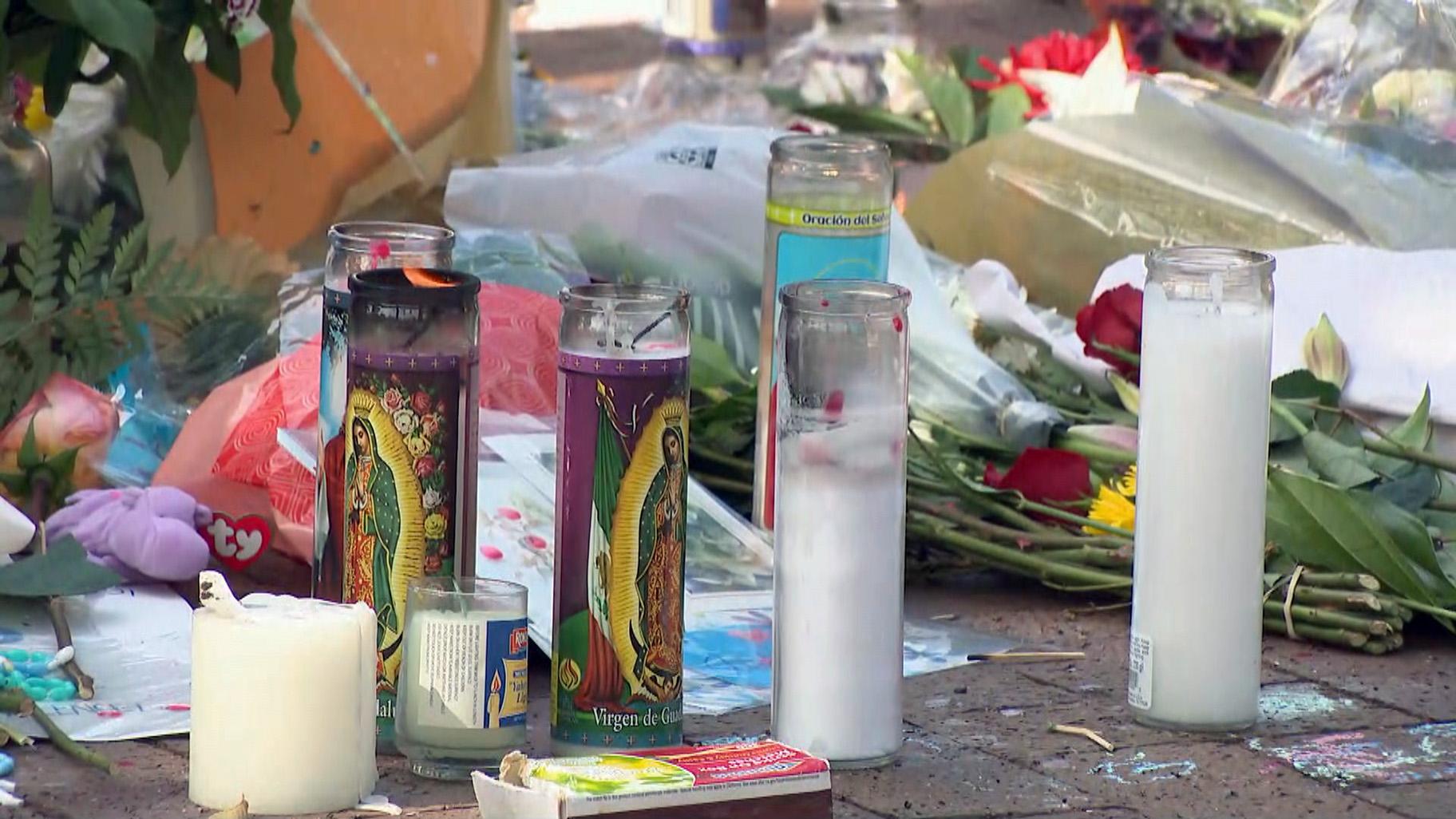 (WTTW News)
A Lake County judge is expected to set a trial date later this year for the man accused of killing seven people and wounding scores more in a shooting at Highland Park's Fourth of July parade last year.
During a brief case management hearing Monday morning, Judge Victoria Rossetti said she intends to set a trial date for Robert Crimo III when he next appears in court Dec. 11.
Crimo III's defense attorney had previously indicated that he believed a trial date could be set during Monday's hearing, but instead the sides quickly discussed discovery evidence that has been tendered to the defense before adjourning.
Crimo III's court hearing Monday was his first since May. He was indicted last year on 117 charges, including 21 counts of first-degree murder stemming from the mass shooting.
He allegedly fired more than 80 rounds from a Smith & Wesson M&P 15 semi-automatic rifle during the attack and disguised himself in women's clothing in order to conceal distinctive face and neck tattoos and blend into the crowd as he made his escape.
More than 50 people were shot, including seven people who were killed: 64-year-old Katherine Goldstein, 35-year-old Irina McCarthy and her 37-year-old husband Kevin McCarthy, 63-year-old Jacquelyn Sundheim, 88-year-old Stephen Straus, 78-year-old Nicolas Toledo-Zaragoza and 69-year-old Eduardo Uvaldo.
Crimo III — who remains in custody without bond — appeared in court during Monday's hearing. He made no comments during the hearing.
According to Lake County prosecutors, they have turned over nearly 10,000 pages of discovery evidence since the last court date, including documents from the Illinois Secretary of State and Cook County medical examiner's offices and medical records from Highland Park Hospital, Skokie Hospital and Lurie Children's Hospital.
Prosecutors believe they'll be able to complete all discovery by December.
Crimo's father — Robert Crimo Jr. — is set to go to trial in November before a Lake County judge on seven reckless conduct charges.
Prosecutors alleged Crimo Jr. took a "reckless and unjustified risk" in Dec. 2019 when he signed his then-19-year-old son's application for a Firearm Owners Identification (FOID) card, knowing the teen had already had a pair of interactions with police, including one in which he allegedly threatened that he was "going to kill everyone."
At Crimo's Jr's trial, prosecutors plan to introduce Crimo III's school disciplinary and therapeutic records at trial to try and prove the father had knowledge of his son's "violent ideations" prior to aiding him in his FOID application
Contact Matt Masterson: @ByMattMasterson | [email protected] | (773) 509-5431
---