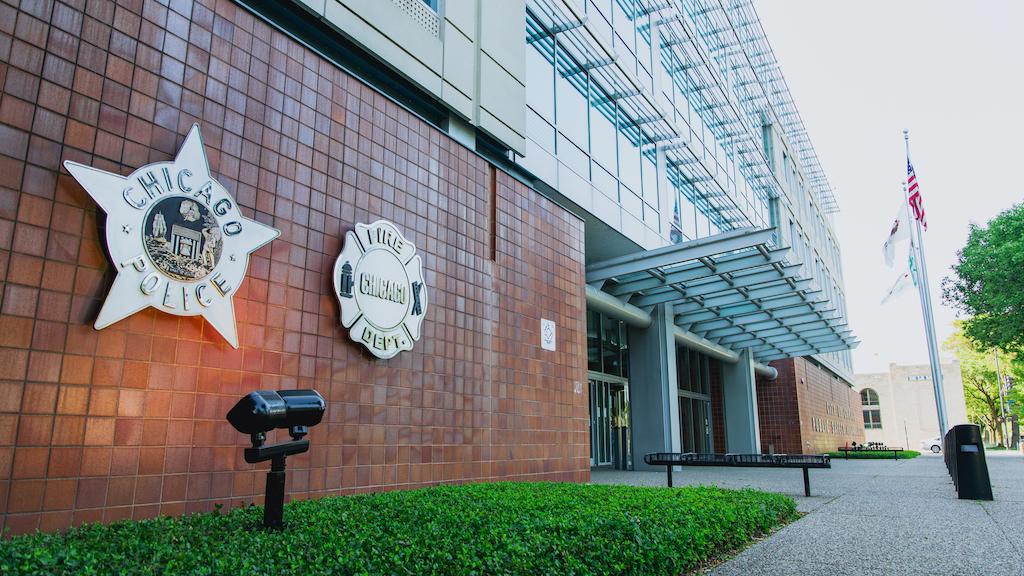 (Michael Izquierdo / WTTW News)
Five people were killed in separate shootings across Chicago over the weekend, including a 30-year-old man who was fatally shot in a domestic-related shooting in the West Pullman neighborhood.
According to Chicago Police Department data, 26 people were shot in 21 separate shootings between 6 p.m. Friday and 11:59 p.m. Sunday.
A 45-year-old man was fatally shot just before midnight Friday inside an apartment complex in the 8000 block of South Hermitage Avenue. Responding police officers found him with a gunshot wound to the back in a hallway and rushed him to a local hospital, where he was pronounced dead.
An unidentified man was found dead at around 3 a.m. Saturday in an alley in the 8000 block of South Union Avenue. He was inside a vehicle and had been shot in the head.
A 30-year-old man was killed and a 31-year-old woman was wounded just after 8 a.m. Saturday in a shooting at a home in the 12000 block of South Prairie Avenue. Police said the victims were inside when a known offender opened fire, striking both people multiple times. The man was pronounced dead at a local hospital, while the woman was listed in critical condition. Police said a person of interest was being questioned and the incident appeared to be domestic in nature.
A 24-year-old man was killed at around 10 a.m. Saturday in the 5000 block of West 45th Street. Police said he was outside when a person exited a nearby vehicle and began firing shots at him. He was struck multiple times and died of his injuries.
A 45-year-old man was found dead inside a residence in the 3600 block of West Augusta Boulevard. He was located inside a vehicle with multiple gunshot wounds to his body and was pronounced dead on scene.
Contact Matt Masterson: @ByMattMasterson | [email protected] | (773) 509-5431
---