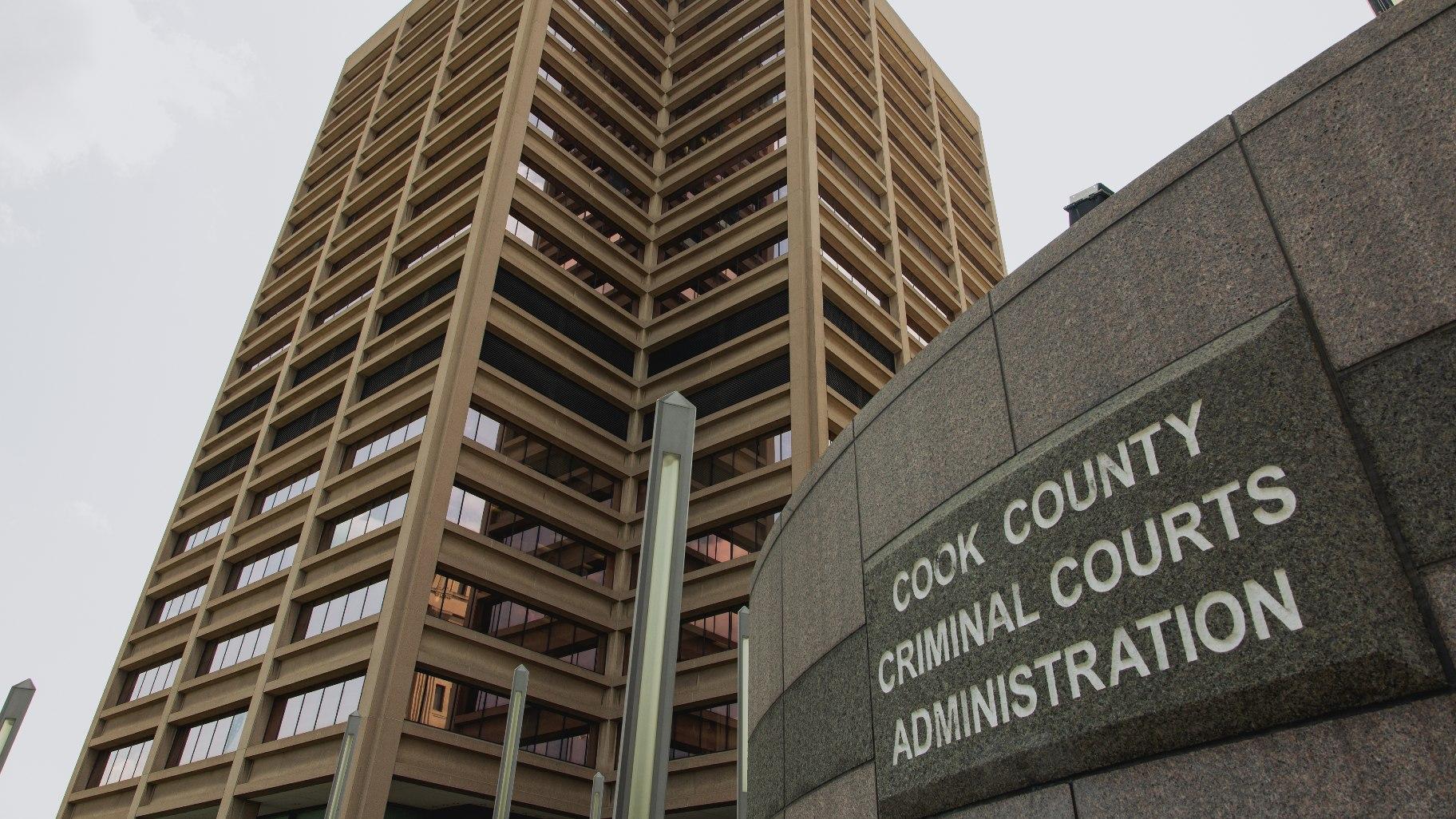 (Michael Izquierdo / WTTW News)
After luring two firefighters into a gasoline-soaked home, a Chicago man allegedly threatened the pair with a knife, held them inside and told them "you're not going anywhere," before they were able to escape.
Melvin Jordan, 47, was arrested and charged this week with two counts each of attempted murder, aggravated kidnapping and unlawful restraint, along with a single count of unlawful use of a weapon. He was held without bond following a hearing Friday.
According to Cook County prosecutors, Chicago firefighters responded to a garage fire at Jordan's home Tuesday afternoon in the 7700 block of South Marshfield Ave. in the Auburn Gresham neighborhood.
After the fire was extinguished, Jordan asked to speak with a chief regarding a natural gas leak in his home. Two firefighters then accompanied Jordan into his home, where he directed them into the basement.
The firefighters — who said they did not smell natural gas — made Jordan go first, according to prosecutors, and watched as he used a drill to unbolt a makeshift door. He then allegedly ran back upstairs and armed himself with an 8-to-10 inch knife.
When the firefighters followed up the stairs, Jordan allegedly jabbed the knife toward the men, telling them to "sit down" and that "you're not going anywhere." He then ordered them into a living room area while keeping them at knifepoint, prosecutors said.
One of the firefighters radioed for help, but Jordan had barricaded multiple doors at the home with deadbolt locks and two-by-fours, preventing outsiders from getting in, prosecutors said.
Jordan allegedly refused to open the doors and said he wanted to speak with the FBI, according to prosecutors, before the firefighters were able to escape through a front window.
Chicago police and firefighters were eventually able to breach the home's front door, and arrested Jordan inside a bathroom. They allegedly found a second knife in his possession and a 9mm handgun on a stairwell inside.
The knife Jordan allegedly threatened the firefighters with was found in the kitchen, and officers in the home observed what they believed to be gasoline spread throughout the first floor, according to prosecutors.
Jordan has three previous convictions for armed robbery with a firearm and a pending first-degree murder case. Prosecutors said he was previously convicted of that murder, but that conviction was vacated in 2019. He is due back in court for a hearing in that case later this month.
Contact Matt Masterson: @ByMattMasterson | [email protected] | (773) 509-5431
---