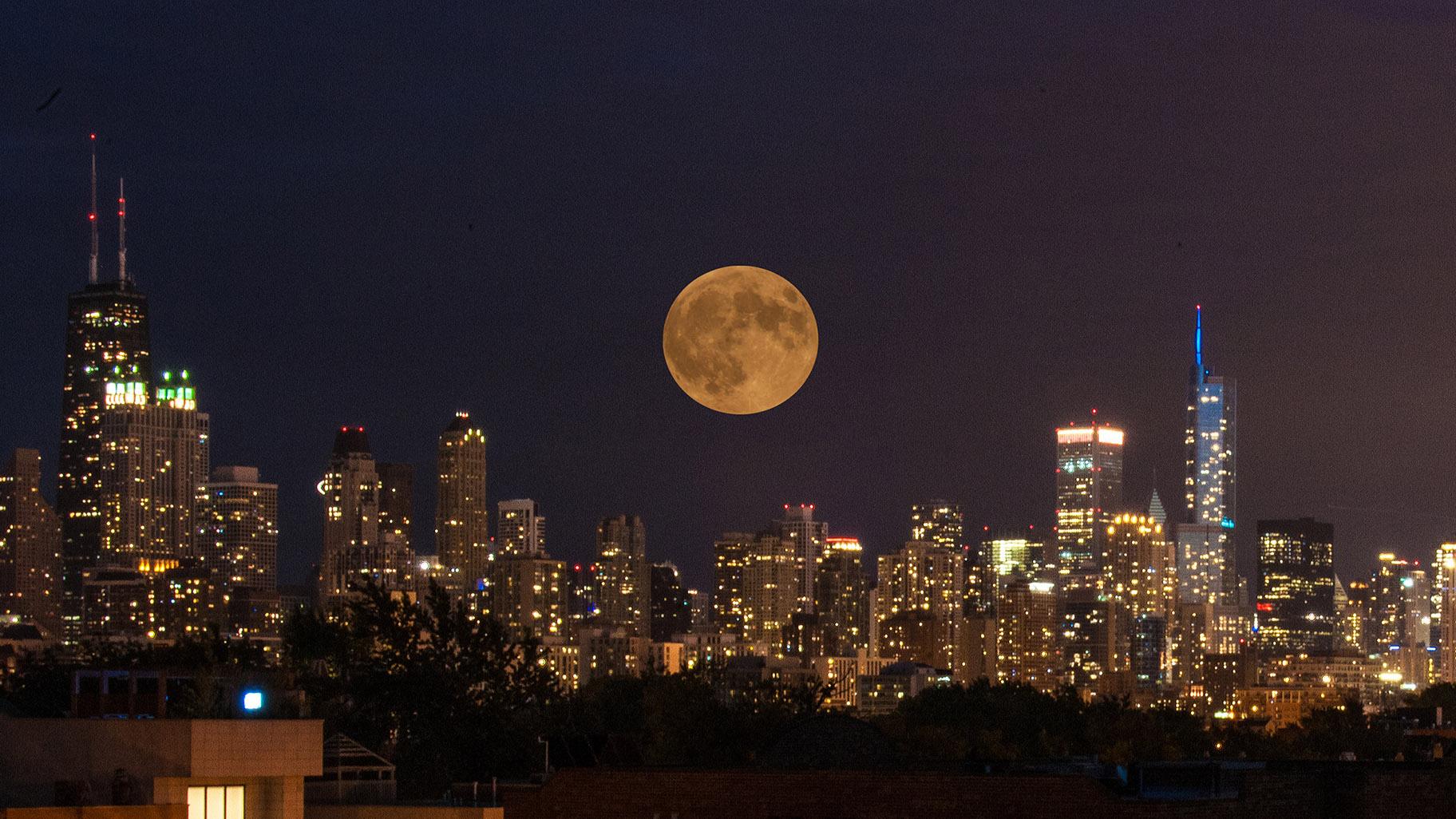 "Chicago Tonight" viewer J. Scott Sykora shared this photo of a harvest supermoon eclipse on Sept. 27, 2015.
Skywatchers will be treated to the biggest and brightest moon of the year Wednesday night.
It's the second full moon of the month — commonly known as a "blue" moon — and it's waxing at its closest point (perigee) to Earth, which is the "super" part.
Joe Guzman, the Chicago Astronomer,  will set up telescopes on Northerly Island, 7:30-9:30 p.m., to watch the moon rise over Lake Michigan, and maybe catch glimpse of Saturn hanging out nearby. Astronomy educators at Adler Planetarium will host an online live hangout talking all things lunar at 9 p.m. on YouTube.  
But the timing of the "blue super moon" could also worsen the impact of Hurricane Idalia.
When a full moon coincides with perigee, the gravitational pull of the moon is at its strongest, and the result is a greater range of high and low tides. According to the National Oceanic and Atmospheric Administration, high tides could be more than a foot higher, adding to coastal flooding.
Combine this with a storm like Idalia, and the effect is magnified. 
"I would say the timing is pretty bad for this one," meteorologist Brian Haines told the Associated Press.
Watch the #BlueSupermoon LIVE on YouTube with us during Sky Observers Hangout! And don't forget to have all your blue supermoon questions ready for our astronomy educators. https://t.co/xpBeTbMqg2

[ : @AUSTINMILLZ ] pic.twitter.com/4WfraI5Z3i

— AdlerPlanet (@AdlerPlanet) August 28, 2023
---
---
Contact Patty Wetli: @pattywetli | (773) 509-5623 |  [email protected]