A North Park business owner is picking up the pieces after her restaurant was burned to the ground.
Jazmin Flores, the young entrepreneur and owner of Taqueria Las Flores, used her savings to open the restaurant four years ago. She stayed open through the pandemic and navigated financial struggles. Now she's forced to start over.
"At first I was really hoping for it to be contained, that things would be salvageable," Flores said. "The second I saw the firemen break the hand-painted windows, I'm like, it's over."
It's a call no business owner wants to get. On a Saturday morning, Flores was told her restaurant on fire.
"(The restaurant) meant the world to me," Flores said. "It really did."
The once vibrant Mexican restaurant at 3352 W. Foster Ave. has been closed since Aug. 5 because of the fire damage.
Flores said it was an electrical fire. She estimates she's lost more than $80,000.
It leaves the entrepreneur in a tough situation. Flores said the insurance company is denying her claim because of a conditional cause in the policy. She's now trying to raise money to help her team recover.
"We started a GoFundMe page to help my employees that are not employed right now, to help them survive," Flores said. "Whatever is left, I'm hoping to use the money to open up again."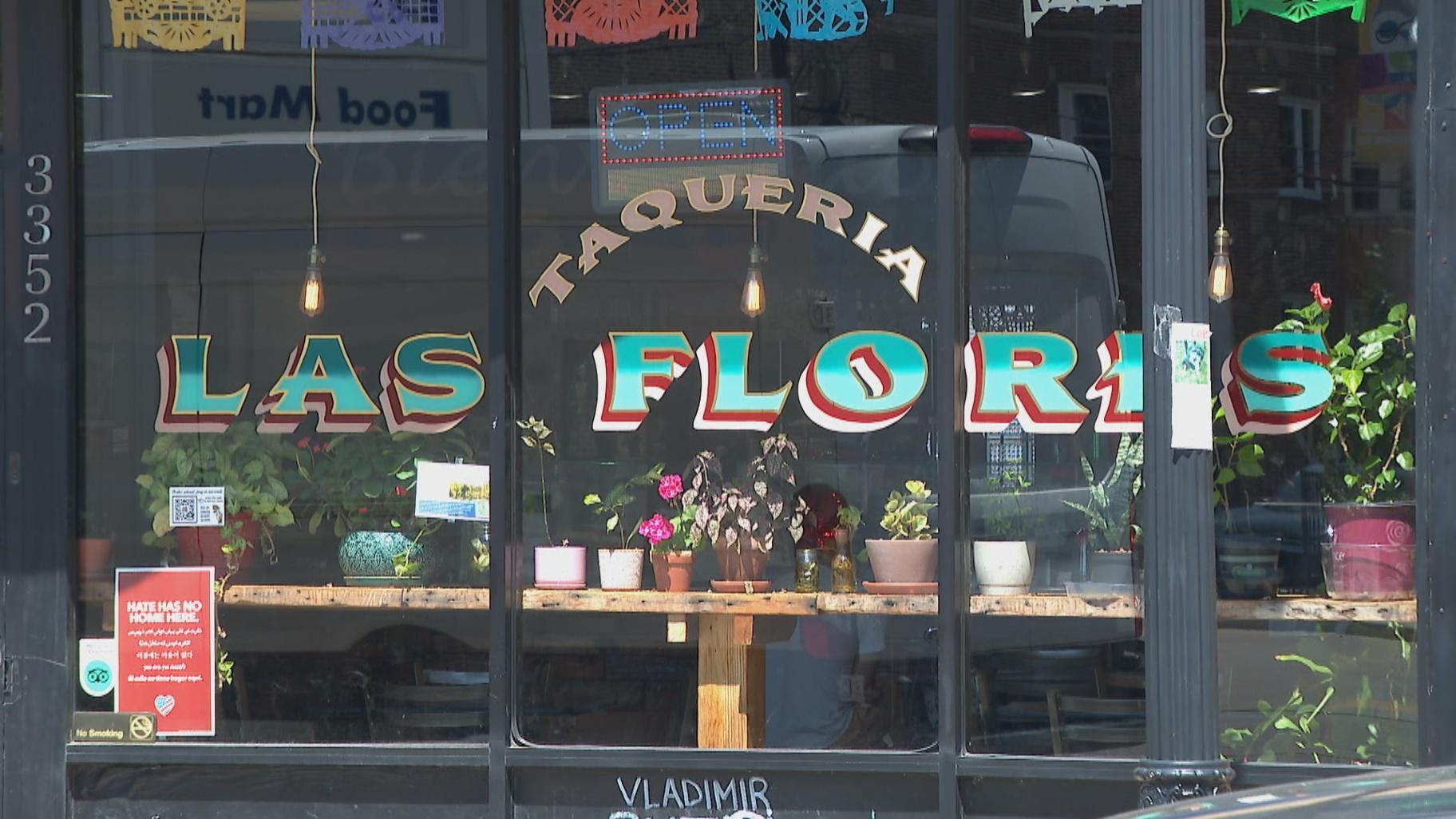 Taqueria Las Flores in 2022. The restaurant at 3352 W. Foster Ave. burned down on Aug. 5, 2023. (WTTW News)
Last year, WTTW News visited Flores' restaurant to learn more about the landlord's plan to redevelop the corner property lot into an apartment complex. A five-story apartment building with retail space is planned to replace the business corridor, forcing tenants like Flores to relocate by the end of the year.
"We were hoping to find a place by then," Flores said. "Maybe around the area or on Bryn Mawr to a new home. Not too far from the community."
Taqueria Las Flores is known for its carne asada tacos and its aguas frescas. Flores holds onto the memories from her restaurant.
She said she was inspired by her father, who also owned a restaurant.
"It was my safe space growing up," Flores said. "It was the best childhood I had being in that restaurant. I wanted to replicate it and have that same experience with children that come through the door."
Despite COVID-19 lockdowns, supply shortages and the building sale, Flores has managed to push through — this time holding on to her dream of reopening again.
"I'll have to start over again."
In Spanish she said, "Like they say, there's no other choice."
---