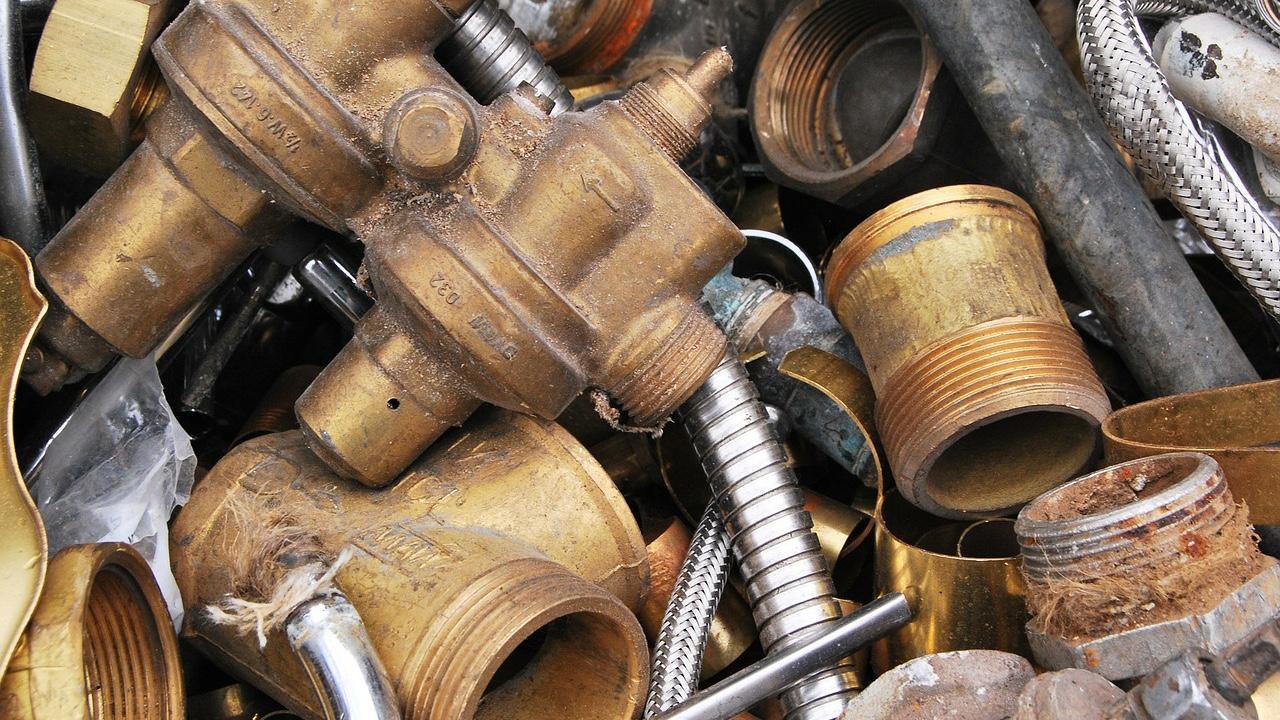 Metal scrap. (Public Domain Pictures / Pixabay)
Officials with the Chicago Department of Public Health have failed to take any steps to enforce a city law requiring at least half of construction and demolition waste to be recycled since 2018, according to a new audit released Wednesday by the city's inspector general.
That failure likely sent hundreds of thousands of tons of concrete, wood, brick, gypsum, metals, glass, plastics, soil, asphalt, soil and rock as well as doors, windows and plumbing fixtures into landfills that could have been reused or recycled, according to the audit.
Chicagoans generated approximately 4.1 million tons of waste in 2020, likely including more than 1 million tons of construction and debris waste, according to city estimates. However, it is impossible to know how much construction or debris waste has been generated in Chicago during the past five years because CPDH officials did not track it, according to the audit.
In response to the findings from Inspector General Deborah Witzburg, officials with the Chicago Department of Public Health, known as CDPH, said they were working to build a temporary system to track whether firms are complying with the rules to recycle construction and demolition waste — but warned that it would not be ready until December 2024, and a permanent solution was not likely until 2026, according to the audit.
"Recycling even a fraction of that would be a critical step forward in responsible environmental stewardship," Witzburg said in a statement. "There are laws on the books requiring the city to take action; the city has both a legal and a moral imperative to do better in the face of looming environmental crisis."
CPDH representatives did not immediately respond to questions from WTTW News about why it would take department officials 18 months to craft a temporary system to begin enforcing the years-old ordinance.
In addition, CDPH did not use the approximately $1.2 million it collected in fees under the Chicago Environmental Protection and Control Ordinance from firms doing the construction and demolition work to create a fund to be used to manage construction and demolition debris, according to the audit.
The ordinance took effect in 2017, but city officials have not actively enforced it since late 2018, according to the audit.
The city's ordinance gives contractors 30 days to tell city officials whether they have complied with the requirement to recycle at least half of the waste from the project. Contractors do that by filling out a paper form by hand, and that information is not verified, according to the audit.
Chicago recycles less than 10% of the waste generated in residents' homes, according to data from the Department of Streets and Sanitation.
Contact Heather Cherone: @HeatherCherone | (773) 569-1863 | [email protected]
---