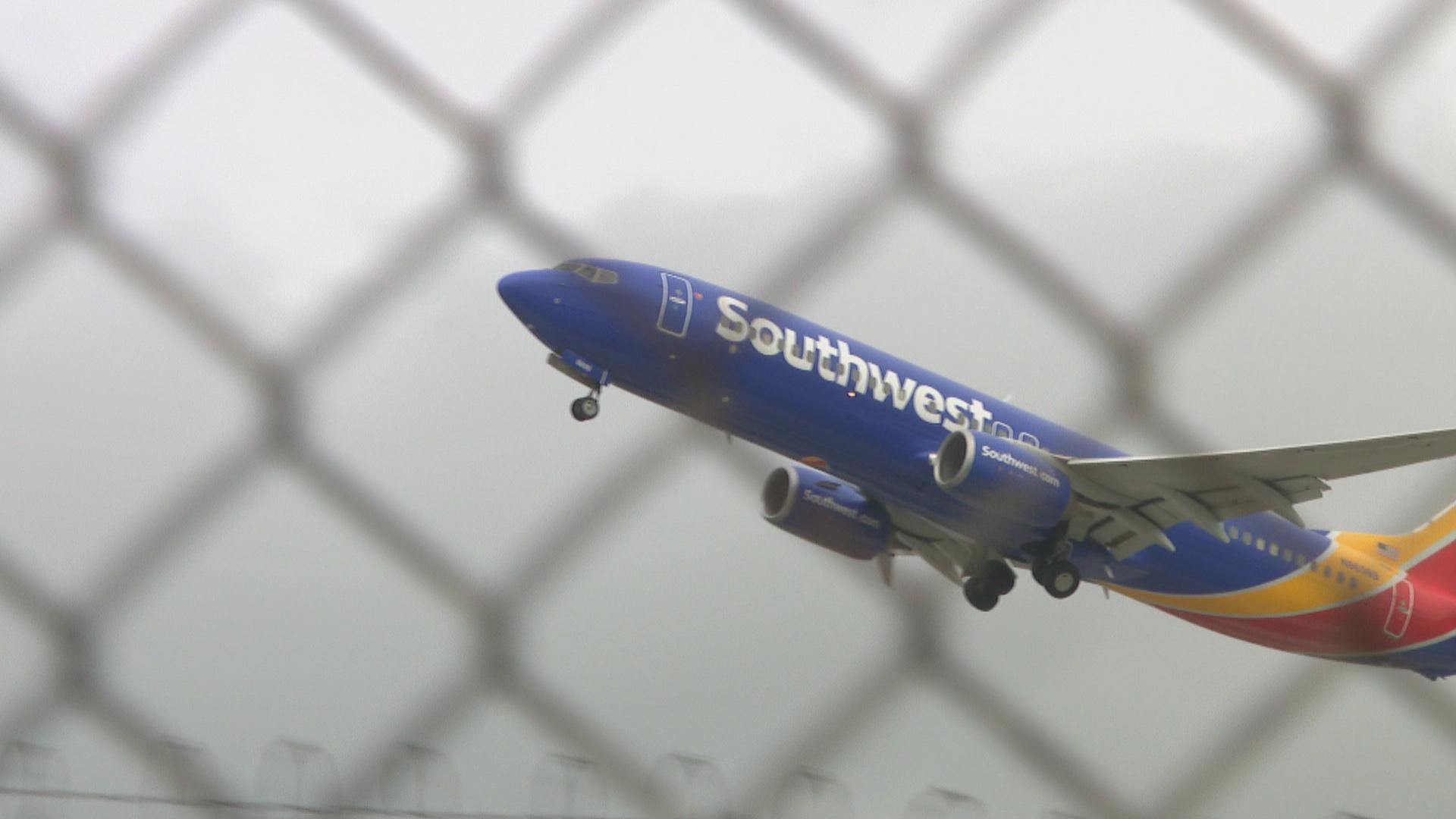 (WTTW News)
A Southwest Airlines employee working at Midway International Airport allegedly created nearly $2 million worth of fraudulent travel vouchers, which he then sold off to pocket the profits, according to federal prosecutors.
DaJuan Martin, 36, was charged in Chicago's federal court Monday with 12 counts of wire fraud stemming from the alleged scheme. A second man, 46-year-old Ned Brooks, was also charged with four counts of wire fraud after he allegedly purchased several of these fraudulent vouchers.
According to a federal indictment returned Monday, Martin worked as a customer service agent for Southwest out of Midway from late 2018 until June 2022.
In that role, Martin had the authority to issue "Southwest LUV Vouchers," also known as "SLVs," to compensate customers who reported having unfavorable travel experiences. Sometime around February 2022, Brooks and others allegedly began texting Martin, asking him to provide them with SLVs, according to the indictment.
Martin then allegedly logged into the Southwest Airlines computer system at Midway and created fraudulent SLVs using fictitious customer names. He is accused of selling the vouchers at below-market rates to Brooks and other unnamed co-schemers.
This scheme lasted from February until June 2022, during which time Martin generated more than $1.87 million worth of fraudulent SLVs, according to the indictment.
A Southwest Airlines spokesperson did not immediately respond to a request for comment Tuesday.
Arraignments for Martin and Brooks have not yet been scheduled. Each count of wire fraud is punishable by up to 20 years in federal prison.
Contact Matt Masterson: @ByMattMasterson | [email protected] | (773) 509-5431
---