Ruth E. Carter always knew she could be a first.
The groundbreaking costume designer is known for her long collaboration with Spike Lee and her award-winning work on the "Black Panther" movies.
"I thought, there hasn't been another Black costume designer to win the Oscar," Carter said. "I was aware of it for many, many years, and I kind of wondered if it might be me."
It was. In 2019, she made history as the first Black costumer to win an Academy Award. The fact that it was for a movie Carter invested so much of herself in raised the emotional stakes.
"When it dawned on me on 'Black Panther' that I was a front-runner … then I really wanted it," she said.
This year, Carter was awarded for the sequel "Black Panther: Wakanda Forever." And she made history again, thanking the Academy in her speech "for recognizing the superhero that is a Black woman." She is the only Black woman with two Oscars.
Carter's success came with many years of work, deep research and a hunger for new skills. Her work has been featured in a traveling exhibition — and now in a new book, "The Art of Ruth E. Carter." She'll be in Chicago in June for the Chicago Humanities Festival.
Carter's work is known for the heavy influence of Afrofuturism. It's a concept she embraces but says is hardly new.
"In the '80s, we called it neo soul. In the '60s, it was Black power," Carter said. "As the African diaspora unites, we are starting to understand ourselves a lot more."
With that understanding comes a melding of African heritage, technological wonders and imagined futures. The "Black Panther" films are infused with those ideas, but Carter said it dates back to the start of her career on Spike Lee's "School Daze."
"We had visions for representation on camera of images of ourselves that we we're not seeing, more positive images of ourselves," she said.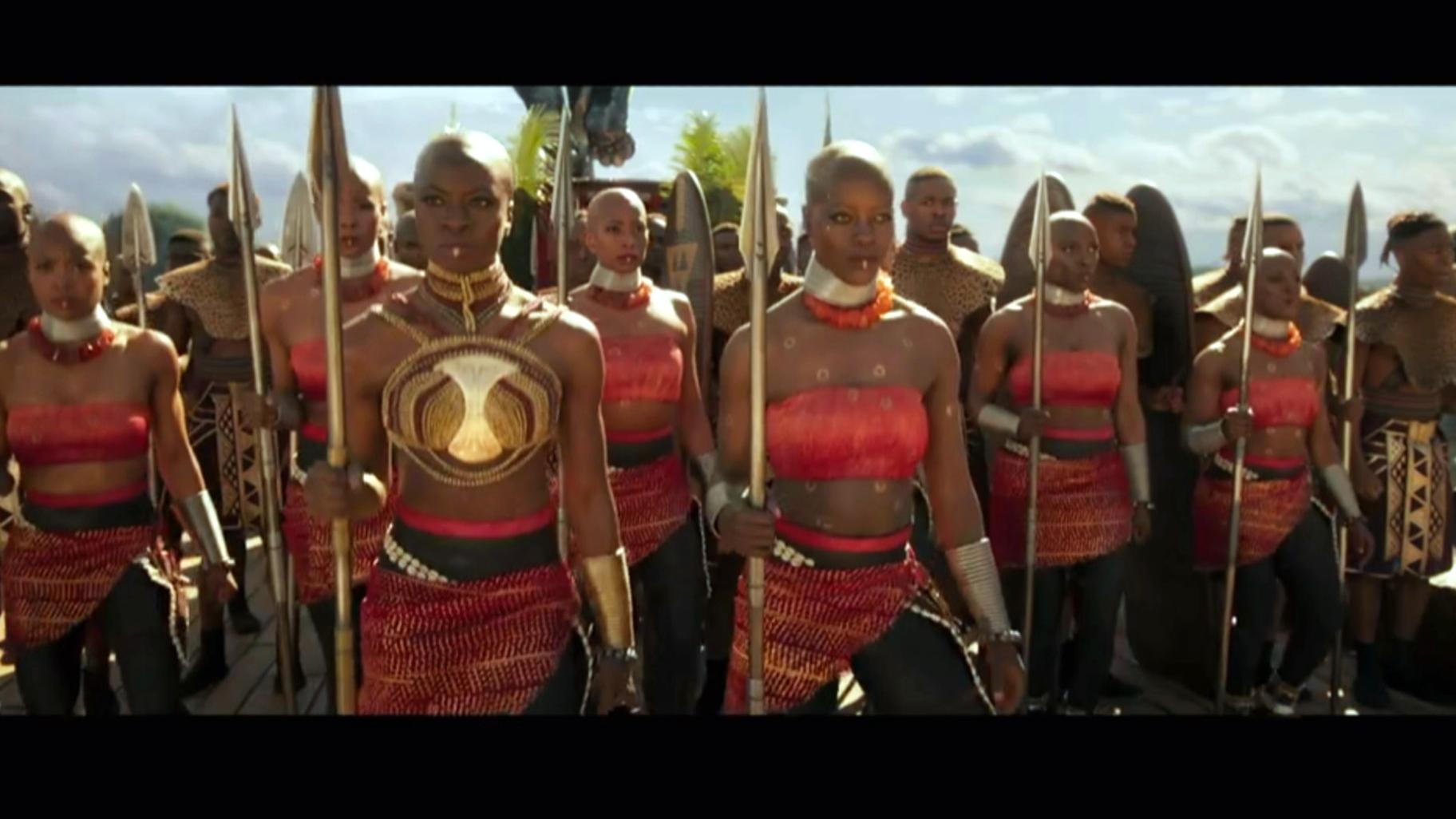 Ruth Carter won two Academy Awards for her work on the "Black Panther" films. (Courtesy of Marvel Studios)
Some of those images have been fictional, like Lee's seminal "Do the Right Thing." Some of those images have been historical, like Ava DuVernay's "Selma" and another Lee film, "Malcolm X."
"I was really immersed in the process of getting Denzel (Washington) ready to ride a camel and go on the journey of the Hajj," she recalled. "It was really a special, special trip and special time in filmmaking."
Carter's films are full of vivid colors, elegant fabrics and textures that pop off the screen. But the materials that translate to Hollywood magic can sometimes be pretty mundane.
"You might have a junk drawer (with) all of these one-offs … earrings and bits and bobbles," she said. "You go, 'Why am I saving all this?' Well, that kind of thing is very useful for me, because I realized that you can create art with almost anything."
Carter said one of the common misconceptions about her job is that even on a huge Marvel movie she's at a sewing machine constructing every costume herself.
"No, I'm not behind a curtain like 'The Wizard of Oz,' sewing away," she laughed.
Carter commands a crew and works closely with the director and actors. But she still says it's important to pick up all the skills you can, however you can.
Her advice to would-be costume designers: "Find a learning outlet, whether they go back to school or whether they volunteer at a theater costume shop, whether they get a job as a PA in a costume department. … They have to be a sponge."
With awards recognition, an exhibition of her work and a book that takes readers on a tour of her career, Carter has come a long way from someone who toiled as an intern for years after college. Asked how she feels to look back at where she's been so far, she said with a laugh that "it feels very grown up!"
"What I see is someone who really wanted to be here, who really wanted to do this type of work and really felt in her heart that she could achieve these goals, and did," Carter said.
Carter will be speaking at the Music Box Theatre as part of the Humanities Festival on June 11. Find out more here.
---