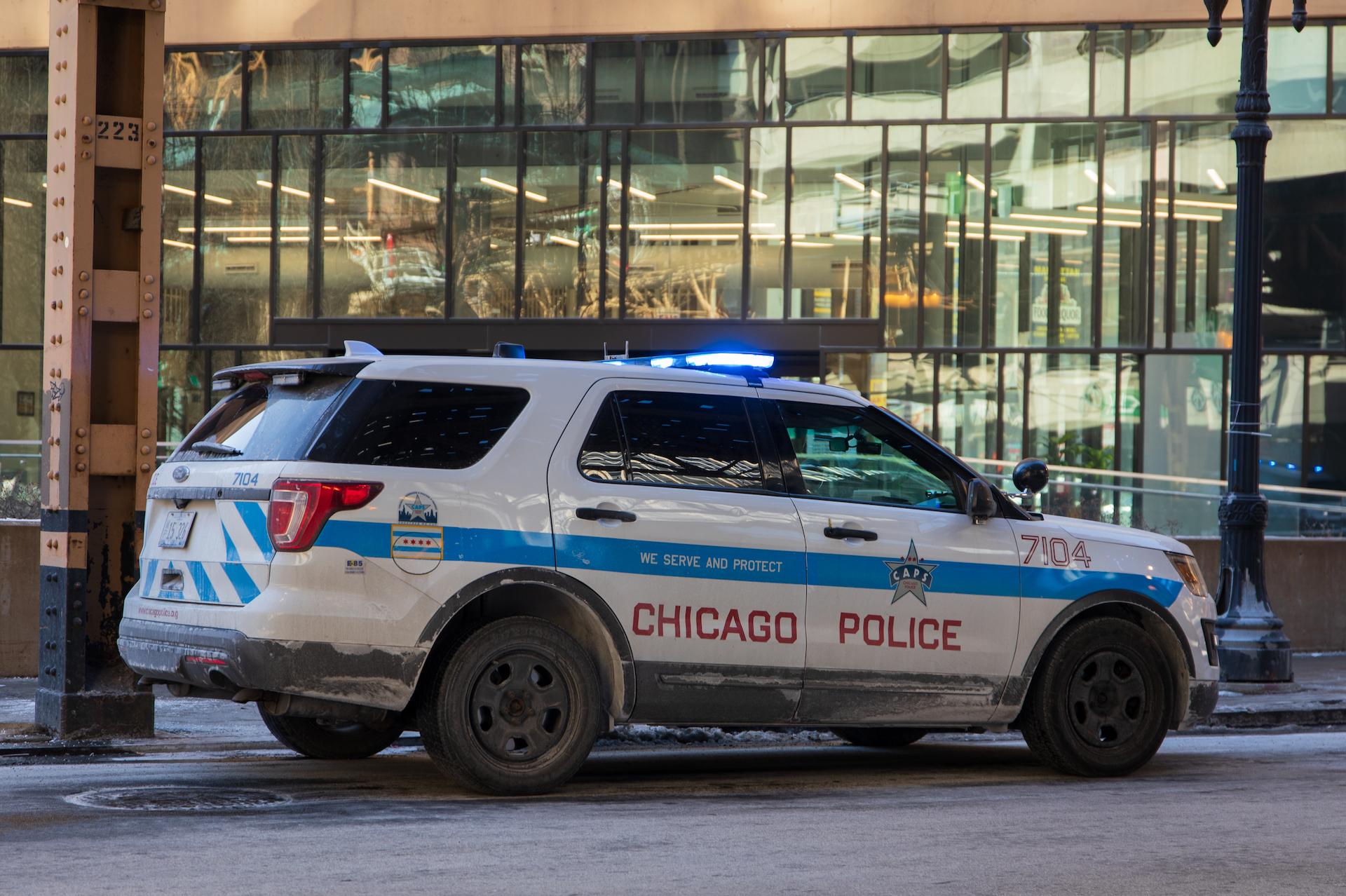 (Michael Izquierdo / WTTW News)
More than 50 people were shot — including a pair of toddlers — over the three-day Memorial Day weekend across Chicago, with 11 killed, according to police figures.
The Chicago Police Department said 53 people were shot in 42 separate incidents between 6 p.m. Friday and 11:59 p.m. Monday. One person was also fatally stabbed during the holiday weekend.
Mayor Brandon Johnson in a statement Tuesday called the violence "intolerable."
"It produced pain and trauma that devastated communities across Chicago, and my heart breaks for everyone affected," he said. "That's why as mayor, I am committed to leveraging every single resource at our disposal to protect every single life in our city."
Johnson thanked police officers, first responders, city workers, business leaders, organizers, faith leaders and violence interrupters for their efforts over the weekend, but added that there is "much more work to do."
"As a result of their efforts, thousands of Chicagoans and visitors enjoyed themselves safely at beaches, festivals, and neighborhood events across the city," he said. "Tragically, however, too many others were unable to. But I know none of us will rest until every Chicagoan can safely enjoy all the beauty our city has to offer."
According to police, most of the homicides happened on Saturday.
A 33-year-old man was found on the sidewalk in the 7800 block of South Seeley Avenue with a gunshot wound to his left armpit just before 1 a.m. Saturday. He was pronounced dead on scene.
At around 2:15 a.m. Saturday, a 34-year-old man was discovered in the 500 block of West Surf Street with a gunshot wound to his chest. He was taken to a local hospital, where he died.
Two people were shot just before 3 a.m. Saturday in the 2300 block of West 18th Street. A 37-year-old woman was struck in the face and hospitalized in critical condition, and a 36-year-old man was killed.
Less than a half hour later, a 22-year-old man was standing outside in the 2400 block of South Homan Avenue when someone opened fire, fatally striking him in the chest.
A man between 25 and 30 years old was fatally shot just after 11 a.m. Saturday in the 1100 block of North Ridgeway Avenue.
Approximately 45 minutes later, four people were struck in a drive-by shooting in the 7900 block of South Ashland Avenue. Police said a 69-year-old woman who had been in another vehicle in that area was killed. Three men, ages 25, 34 and 55, were also shot and were each hospitalized in good condition.
A 20-year-old man was killed as he walked on a sidewalk in the 9800 block of South Avenue L just before 10 p.m. Saturday.
A 26-year-old man was fatally shot as he exited a gas station in the 500 block of East 67th Street just before 11 p.m. Saturday. Police said occupants inside an SUV opened fire, striking the victim in his back.
Two people were shot as they sat inside a parked vehicle in the 4100 block of West Taylor Street at around 2 a.m. Sunday. A 35-year-old man was struck in the head and killed, and a 30-year-old woman was critically wounded with a gunshot wound to the right side of her body.
Details of the remaining fatal shootings were not immediately available.
A pair of toddlers was also wounded by gunfire over the Memorial Day weekend in separate incidents just hours apart Sunday.
The first victim, a 2-year-old girl, found a handgun and accidentally shot herself in the hand in the 1500 block of West Jonquil Terrace at around 6:15 p.m. She was taken to a hospital and is listed in good condition.
At around 10:45 p.m. Sunday, a 2-year-old boy was also shot in the hand when he was playing in a bedroom with a man in the 7900 block of South Hermitage Avenue. The boy was hospitalized in fair condition.
Contact Matt Masterson: @ByMattMasterson | [email protected] | (773) 509-5431
---