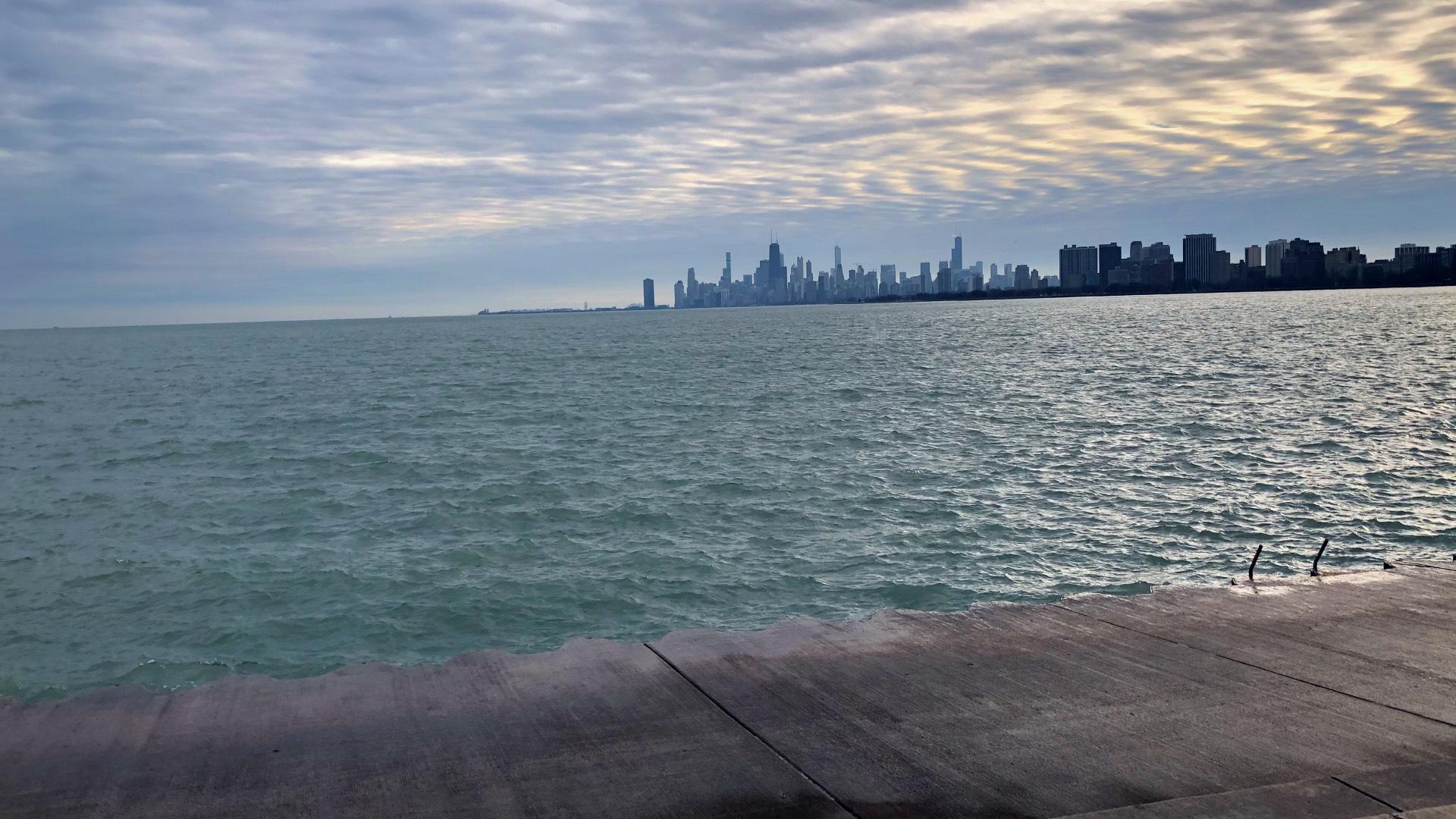 (Patty Wetli / WTTW News)
This week, the Great Lakes was named a global "Hope Spot," joining the Galapagos Islands, the Great Barrier Reef and the Bering Sea — just to drop a few names — as a place identified as critical to the health of the ocean.
And if one of those things seems not like the others, the Great Lakes is indeed the first and, to date, only freshwater site of the 152 Hope Spots.
The designation was created by Mission Blue, an organization founded by legendary oceanographer Sylvia Earle, former chief scientist of the National Oceanic and Atmospheric Administration and current explorer-in-residence with National Geographic. (We don't use legendary lightly. Time magazine named Earle its first Hero for the Planet in 1998.)
Essentially the term Hope Spot is a user-friendly label for places Mission Blue is throwing its considerable weight behind in a push to create more marine protected areas — think national parks, only in the ocean.
Today, I'm pleased to share @MissionBlue's newest Hope Spot - the Great Lakes! The Great Lakes represent an integral system in the protection of global biodiversity. They are a treasure of this blue planet. @shedd_aquarium #HopeSpotshttps://t.co/xt5xFrpzio pic.twitter.com/eATCyv3SmP

— Sylvia A. Earle (@SylviaEarle) May 17, 2023
---
Where do the Great Lakes fit into this scenario?
For one, the lakes connect to the Atlantic via the St. Lawrence Seaway, but the bond goes beyond that, Earle explained in a statement.
"The Great Lakes represent both the figurative and the literal heart of the North American water system," she said. "The inclusion of this critically important natural area as a Hope Spot will highlight the connection and significance of protecting inland habitats, as we really understand that the whole aquatic world — inland waters and the ocean beyond — is one interconnected system."
Threats to the Great Lakes are similar to those faced by its marine counterparts, from habitat loss to pollution to overexploitation. But freshwater systems haven't typically received the same level of conservation support.
"Freshwater biodiversity protection is some of the most underrepresented globally," said Shannon Colbert, vice president of external affairs at the National Marine Sanctuary Foundation. Recognizing the Great Lakes as a Hope Spot "can help to bridge these gaps."
Shedd Aquarium led the bid for the Great Lakes designation, heading up a coalition of partner agencies and organizations across the region.
"We know that conserving such a great and important source of sustainability and sustenance cannot be done alone," said Bridget Coughlin, president and CEO of Shedd Aquarium. "Hope Spot designations not only bring awareness and focus to areas in need of environmental protection and recovery, but also critical collaboration that can help influence policy change, motivate economic shifts and generate a global wave of community support for aquatic conservation."
Here's what else caught our attention this week. 
Environmental Justice Advocates: "We Did It!"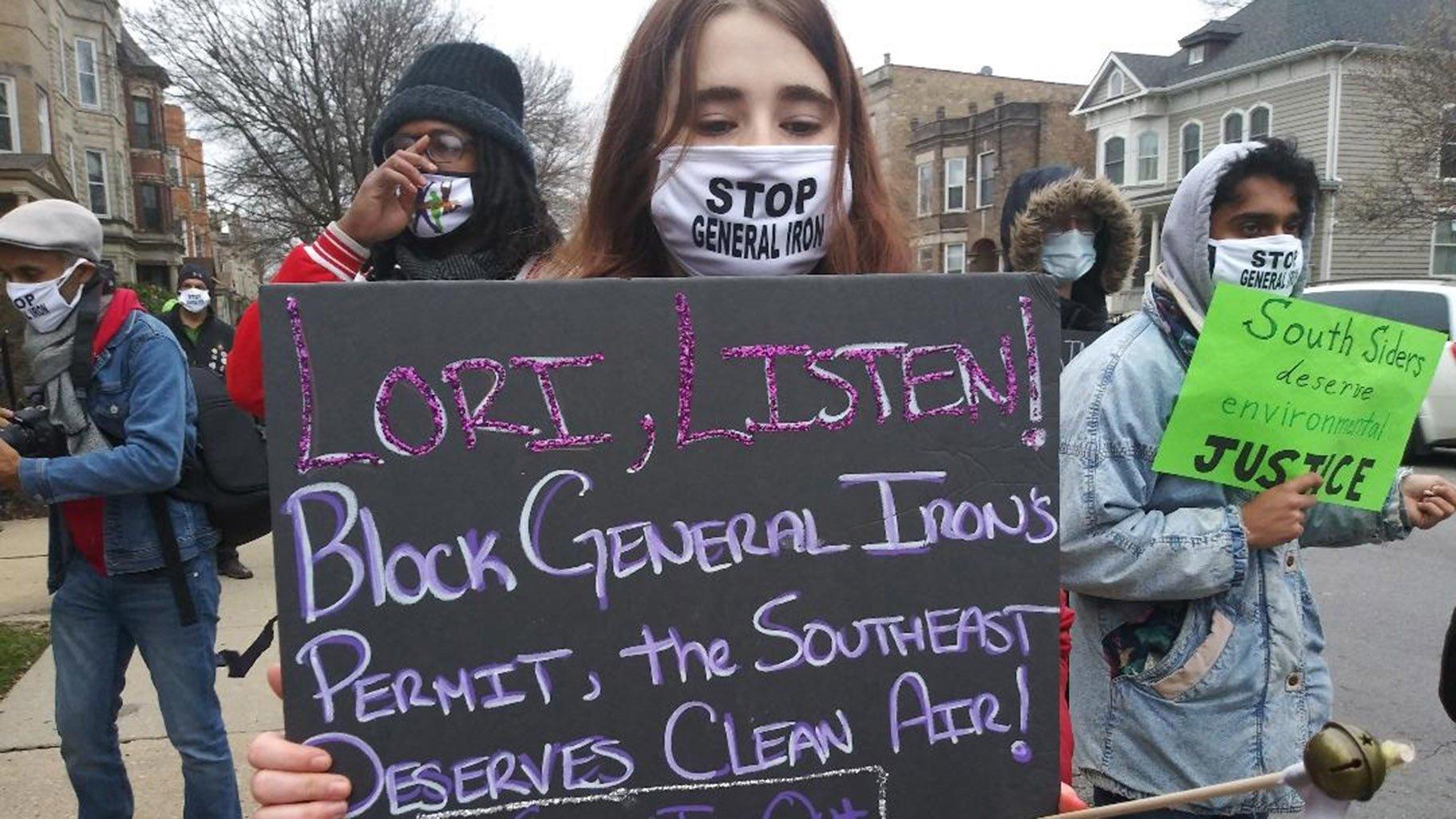 Protests against General Iron's relocation to the Southeast Side included a march on the mayor's house in November 2020. (Annemarie Mannion / WTTW News)
Environmental activists allowed themselves a victory lap, celebrating a historic agreement signed last week between the city of Chicago and the U.S. Department of Housing and Urban Development. The settlement goes a long way toward ensuring toxic industries will no longer be concentrated in lower income communities and communities of color.
"We did it!" exclaimed Cheryl Johnson, executive director of People for Community Recovery, one of three organizations that initiated a civil rights investigation into the city's plan to relocate General Iron's metal shredding operation from Lincoln Park to the Southeast Side. It was the results of this investigation that led to the settlement.
For Johnson, the win had added meaning. Her mom, Hazel Johnson, is largely considered the "mother" of the environmental justice movement. 
People used to tell her mother, "This garbage has gotta go somewhere. Why not your neighborhood?" Johnson recalled. Now, "I can say that I can really breathe. I can really live," she said. 
Among the provisions of the three-year agreement: An Environmental Justice Action Plan is due by Sept. 1 and after a period of public comment, a final version will be published by Dec. 31. 
The plan will incorporate steps the city's Department of Public Health and Department of Planning and Development will take to reform land-use regulations, permitting, enforcement and community engagement.
One of the most important aspects of the agreement is that it's "very process oriented," building on progress made during the General Iron fight and establishing a framework for the city to follow when assessing future developments, said attorney Robert Weinstock, who represented some of the organizations involved in the civil rights action.
For example, the public health assessment that was conducted on the back end of the General Iron fight — after years of protests and community pushback — would be mandated on the front end, Weinstock explained. 
A company's past environmental violations and fines would also be taken into account should a new permit application come up for review. By that measure, the Department of Planning and Development would have already been on "high alert" and the EPA would have been engaged the moment General Iron announced its intent to move its operation.
As hopeful as activists are about what the settlement means for the future, it doesn't erase past damage, said Gina Ramirez, Midwest outreach manager for the Natural Resources Defense Council and leader of the Southeast Side Coalition to Ban Petcoke.
"There's a long way to go to repair the harm," Ramirez said. 
---
What the Fluff?
Can we talk about these piles of fluffy-fuzzy what-nots that have turned up on sidewalks lately? It looks like someone groomed a giant labradoodle — like, a Godzilla-sized labradoodle — and cast the clippings onto the wind.
Sycamore seeds, plus bonus maple "helicopters." (Patty Wetli / WTTW News)
What we're looking at are sycamore seeds. This is what's inside those seed-balls that dangle from sycamore trees, and when they fall and bust open and clump together, they create these furry-esque mats. 
Yeah, that's a way more logical explanation than a 200-foot-tall dog.
Not sure why we never noticed them before. Probably too busy picking elm tree "confetti" off our shoes and maple "helicopters" out of our hair. 
---
Plant Native
Nurseries and garden centers are carrying more and more native plants, but the selection is typically limited to the natives' "greatest hits."
Openlands native tree and plant sale still has a decent amount of inventory left of some deep cuts, from rattlesnake master to lead plant. Starter kits are, alas, sold out. 
---
Tweet of the Week
Mount St. Helens erupted this week back in 1980. A gripping series of tweets from the U.S. Geological Survey will put you back at the scene in the days leading up to and including the blast.  
#43YearsAgo at #MountStHelens: May 18, 1980 9:20 AM
From the plane, USGS' Don Swanson sees a tremendous gray column standing above Mount St. Helens. A roiling, dark column that pumps & convects, rotating upward. A twisting helix.
Longer video: https://t.co/2w6Xkduy4B pic.twitter.com/Qp2EnuVjhc

— USGS Volcanoes (@USGSVolcanoes) May 18, 2023
---
Contact Patty Wetli: @pattywetli | (773) 509-5623 |  [email protected]