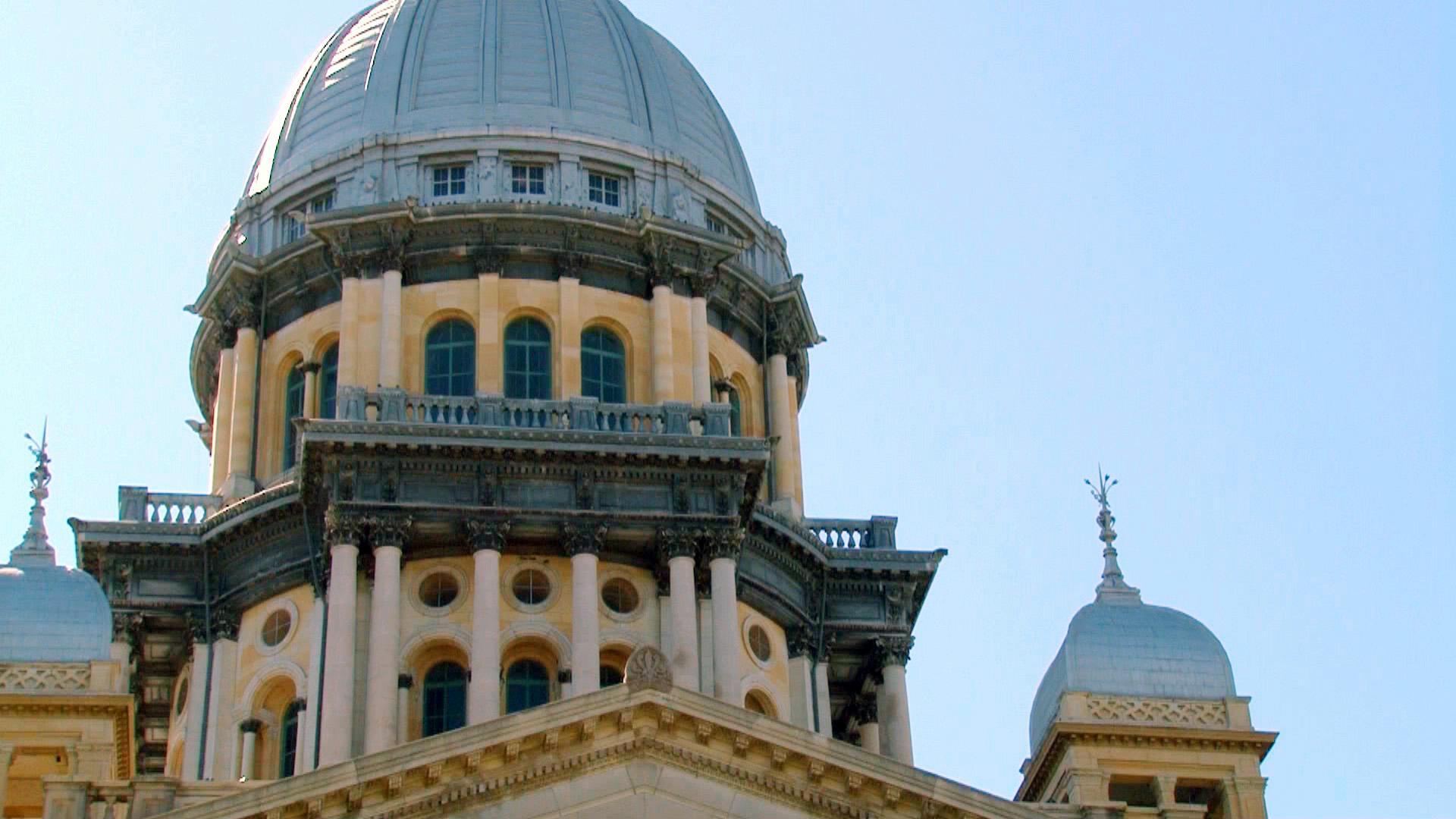 (WTTW News)
Illinois Democrats have the ranks to pass a new state budget, but an inability to agree on spending figures means they blew past Friday's deadline and will return to the capitol next week in another attempt to get the job done.
There was no real urgency to passing a budget by May 19, despite the General Assembly months ago setting it as the adjournment deadline.
May 31 is a truer target. Come June, it takes a super-majority of the legislature to approve a budget in time for the new fiscal year's July start.
Missing that deadline would prove embarrassing for the majority party and its figurehead, Gov. J.B. Pritzker.
There's little worry in Springfield that will happen.
Senate President Don Harmon and House Speaker Emanuel "Chris" Welch issued a joint statement Friday night, saying that conversations are "ongoing and negotiations are productive."
"When we came to Springfield in January, we made it clear that our top priority was a fiscally responsible budget that prioritized hardworking Illinoisans," the statement reads. "That continues to be true. We are committed to passing a good, balanced budget for the people of Illinois."
A balanced budget is also a priority for Pritzker, who has prided his administration for winning eight credit upgrades in part because of what Moody's in March cited as "improving governance."
A partisan stalemate that epitomized predecessor Gov. Bruce Rauner's term landed the state with seven credit downgrades, a sign of fiscal instability that costs taxpayers when the government goes to the bond market.
Republicans signaled frustration with Democrats' fickle treatment of Friday's deadline, and questioned whether governance has really improved.
"Illinois Democrats have the largest majority in history and yet cannot abide by their own set schedules," House Republican Leader Tony McCombie said. "This failed effort was despite our own efforts with offers to help, to be part of the progress and bring true solutions for Illinois families."
McCombie publicly called on Welch to include the House GOP in talks.
The GOP, as has been the case in recent years, is largely absent from negotiations; Republicans said they were uninvited from all legislative budget working groups.
"We want no new spending," state Rep. Norrine Hammond, the caucus's lead budgeteer, said. "We want to pay our bills on time and to support good fiscal measures to increase our credit rating and continue to fund the rainy day fund. We can get there, but only with true genuine bipartisanship and true cooperation. We would like to see cooperation and a movement in this budget process."
McCombie said priorities include initiatives shared by many Democrats, including extending a research and development tax credit, phasing out a franchise tax imposed on all Illinois corporations, reducing the estate tax and continuing the Invest in Kids tax credit given to those who donate to a state fund that helps low-income students attend private schools. The tax credit scholarship program will otherwise end.
A main point of contention for Democrats is figuring out how to pay for programs in which the state pays for health care coverage for undocumented residents. Higher than expected enrollment and costs target the total figure at more than $1 billion. Lawmaker and the governor have been at odds over whether that projection is inflated and whether there's a way to rein in expenses — a potentially thorny issue politically in that it could entail reduced coverage — and whether that's the responsibility of the legislature or Pritzker.
Compounding matters, recent forecasts show COVID-19-era surges in sales and income tax revenues are easing. A nonpartisan agency, the Commission on Government Forecasting and Accountability, reported that April revenues took a "dramatic" downward turn of a "stunning $1.844 billion" compared with March.
"The steeper-than-expected drop in General Funds revenues necessitates that the Commission make a downward adjustment of $728 million to its forecast," leaving COGFA to reduce the current fiscal year's expected revenues to $51.2 billion.
While it leaves Democrats with less wiggle room, the change didn't induce a panic.
Pritzker's administration said it purposefully has been cautious with its projections.
The governor laid out his own spending plan in February, which includes funding for early childhood and preschool expansions, additional funding for kindergarten through higher education, enough to pay for the state's annual pension payment, plus millions set to go into a rainy day fund.
Chicago Mayor Brandon Johnson is among those asking for more money. Johnson's seeking an increase in municipalities' share of the state income tax, additional funding for Chicago Public Schools and between $80-$240 million in help for migrants seeking asylum.
Other requests include calls from home care workers for increased pay and hospitals that argue that after a 28-year freeze they're due for bump in the base Medicaid reimbursement rate.
When it's ready, the budget is set to make its debut in the state Senate, which will meet Wednesday and Thursday. The House will also return Wednesday and is scheduled to be in session through Friday.
Follow Amanda Vinicky on Twitter: @AmandaVinicky
---