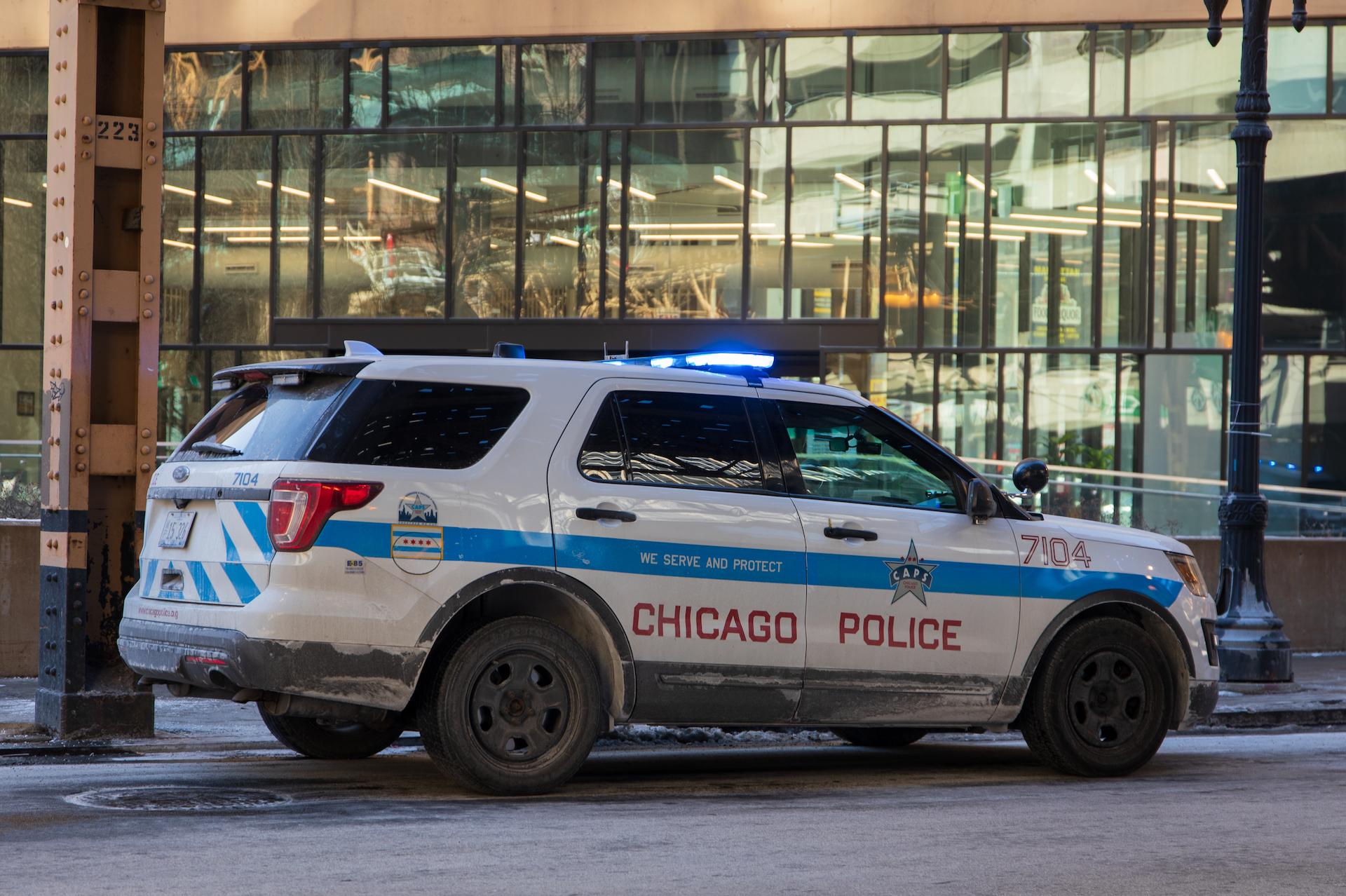 (Michael Izquierdo / WTTW News)
A Brookfield man allegedly shot into a group of minors, striking a 16-year-old and a 12-year-old, following an altercation outside a Chicago Public Library branch in Garfield Park this week.
Adam Avizius, 37, was held without bail Friday following his arrest on a single charge of aggravated battery stemming from a shooting incident outside the library Tuesday evening.
According to Assistant State's Attorney Sarah Dale-Schmidt, Avizius was walking with a woman outside the Chicago Public Library branch located in the 100 block of South Pulaski Road at around 6 p.m. when he got into a verbal argument with the 16-year-old boy.
Avizius turned and began walking away when the teen walked up and struck him multiple times. As this was happening, the 12-year-old victim — who did not know either the defendant or the 16-year-old — was walking to the library and stopped outside to see what was happening, according to Dale-Schmidt.
While the physical altercation continued, a .380 handgun fell out of a fanny pack Avizius was wearing, Dale-Schmidt said. He allegedly picked the firearm up and pointed it at the 16-year-old, who turned and ran toward a group of minors that included the 12-year-old standing outside on the library's steps.
Avizius then allegedly pointed the firearm at that group and fired approximately five times, striking the 16-year-old in the calf and the 12-year-old in the lower back. Avizius then attempted to flee the area, but was pursued by a group of bystanders who chased him into a store in the 3900 block of West Madison Street, according to Dale-Schmidt.
Chicago police arrived at that scene and separated the group from Avizius, at which point the .380 handgun again allegedly fell from Avizius' possession. Officers recovered the firearm and discovered it had a defaced serial number, Dale-Schmidt said.
Investigators recovered five .380 shell casings from outside the library, according to Dale-Schmidt, who said the 12-year-old victim remains hospitalized in the intensive care unit. The entire incident was also allegedly captured on surveillance video.
During Friday's hearing, Dale-Schmidt specified that Avizius is only charged with shooting the 12-year-old boy, not the 16-year-old boy.
He is due back in court for a hearing May 23.
Contact Matt Masterson: @ByMattMasterson | [email protected] | (773) 509-5431
---