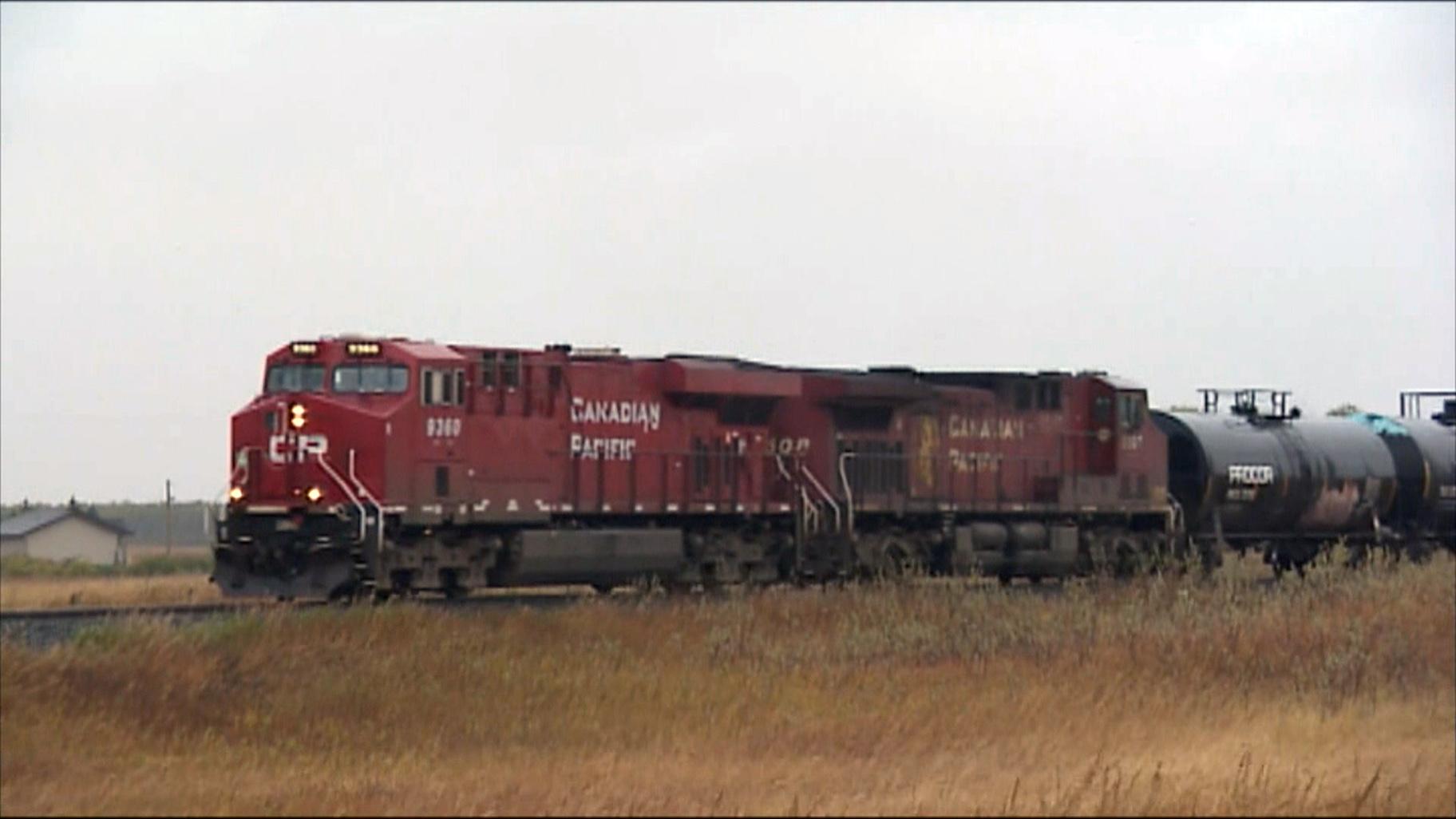 (WTTW News)
Eight northwest suburbs and DuPage County want a federal appeals court to take another look at the recently approved merger of two freight rail companies, a deal opponents say will create major public safety and quality of life problems for nearby residents.
Federal regulators approved the merger of Canadian Pacific and Kansas City Southern in March, which would create a new route linking Mexico, the U.S. and Canada. The newly merged company plans to run an additional seven to eight trains each day along tracks shared by Metra's Milwaukee District West line running from Union Station out to Elgin.
In an appeal filed with the 7th Circuit on Thursday, the Coalition to Stop CPKC argued the decision approving the merger is "arbitrary, capricious, an abuse of discretion, and otherwise not in accordance with law or supported by substantial evidence" when it comes to the deal's impact on the Chicago area. 
The coalition — which includes DuPage County, Bartlett, Bensenville, Elgin, Hanover Park, Itasca, Roselle, Schaumburg and Wood Dale — has been battling the merger for more than a year.
The group said it wants the Surface Transportation Board, the federal agency overseeing the merger, to do another environmental impact statement focused specifically on the Chicago area and come up with stronger mitigation efforts.
Leaders in villages like Itasca, where the only fire station is separated from many residents by tracks with street-level crossings, said longer and more frequent freight trains could come with a human cost.
"The STB ruling shows us three things: It ignored our concerns for the quality of life in our communities, it ignored our concerns about the negative consequences on economic development in our communities, and most importantly, it ignored our concerns for safety," Itasca Mayor Jeff Pruyn said in a statement.
In a statement to WTTW News, a CPKC spokesperson said the company "remains committed to being a good neighbor in the communities where we operate and to an open dialogue with communities across our network."
"In our view, the U.S. Surface Transportation Board conducted a comprehensive, thorough and thoughtful review of the combination," the company's statement said. "We believe that unprecedented examination of the facts produced the right final decision which clearly recognizes the many benefits of the CPKC combination."
Company leaders previously told WTTW News that the deal will "enhance competition, provide improved reliable rail service, take trucks off public roads and improve rail safety."
"Even as we recognize the important role that rail traffic has in our economy, safeguarding our community by continuing to push for rail infrastructure, equipment, and operational safety improvements remains Bartlett's highest priority," Bartlett Village President Kevin Wallace said in a statement.
Contact Nick Blumberg: [email protected] | (773) 509-5434 | @ndblumberg
---