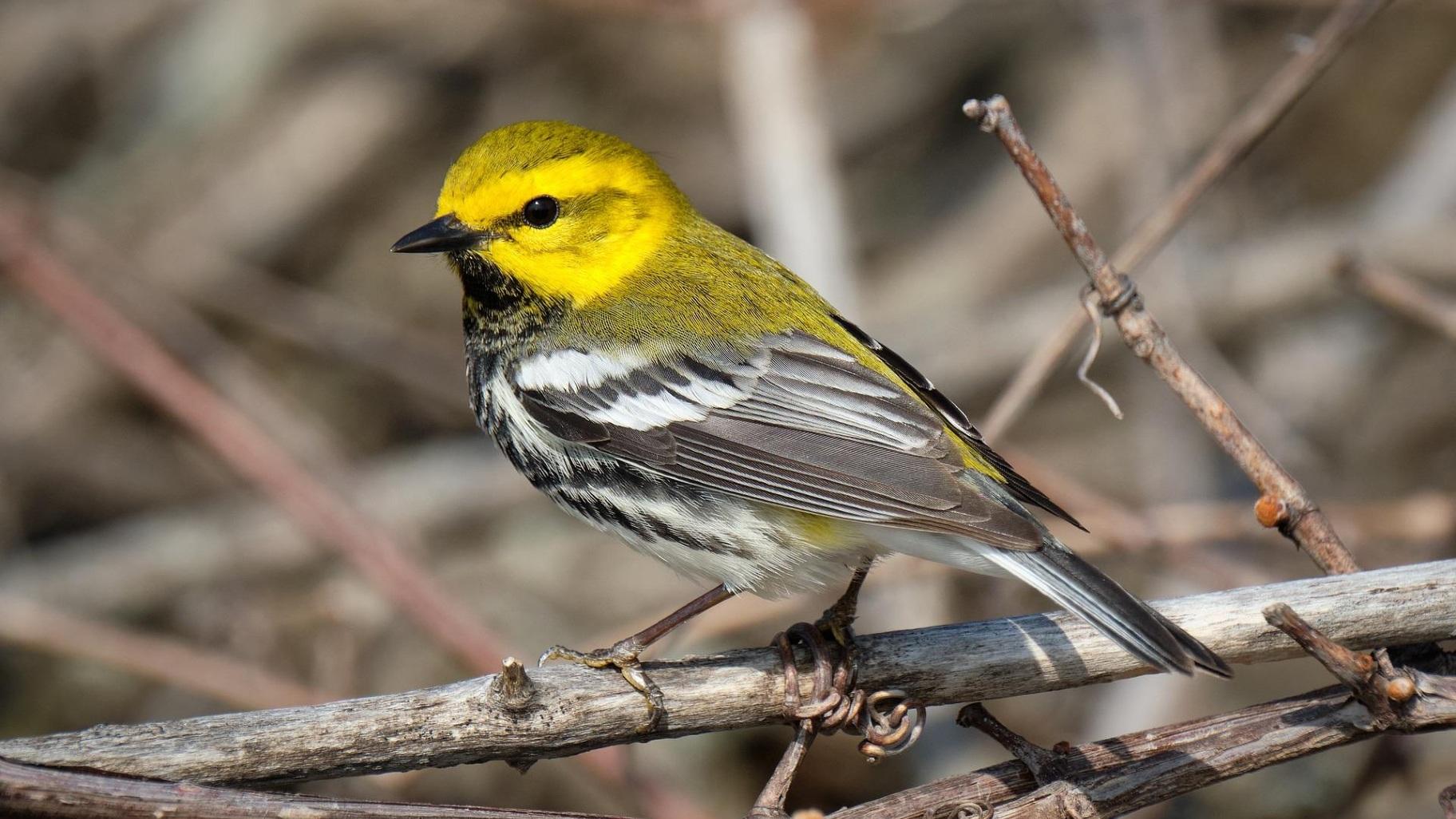 Millions of birds, including warblers, will be migrating through Chicago. (Howard Walsh / Pixabay)
The forecast to watch this weekend has nothing to do with the weather and everything to do with birds. 
BirdCast, which predicts the movement of migratory birds, has placed Chicago on high alert in the coming days, with millions of birds expected to pass overhead nightly. Plenty more will stop in the area's parks and preserves and along the shoreline to rest and refuel before heading on to their breeding grounds further north.
Image from @DrBirdCast: The first shows the number of birds that have crossed Cook County so far this spring, compared to the number that have historically crossed at this point in the year. The other images are the migration forecasts for the next 3 nights. You do the math! pic.twitter.com/89zFPdIGcj

— Chicago Bird Collision Monitors (@BirdMonitors) May 4, 2023
---
Baltimore orioles and yellow warblers have already been spotted in the area, but unfortunately, so have casualties of Chicago's bright lights, glass and tall buildings.
Bright lights distract and disorient birds, causing them to veer off course and waste precious energy. Glass plays an optical trick, luring birds to crash into a barrier they can't see.
Especially during peak migration in the spring and fall, people are encouraged to turn off all non-essential lighting between 11 p.m. and 6 a.m. Many of Chicago's skyscrapers participate in a "lights out" program, and even the Gateway Arch in St. Louis is going dark at night through mid-May to help birds.
Chicago Bird Collision Monitors is reminding people to be on the lookout for birds injured in a collision or otherwise distressed. The all-volunteer organization maintains a hotline people can call to report a bird in need of help: 773-988-1867.
Check out BirdCast's live migration map for a sense of the intensity and direction of birds in flight. 
Here's what else caught our attention this week.
Astronomy
For the first time ever, scientists have observed the moment a dying star ate an entire planet. In a single gulp. According to some reports, the event was accompanied by a cosmic burp.
The victim was a Jupiter-sized planet that used to exist some 12,000 light years away in the Milky Way. In a case of wrong place-wrong time, the planet was situated too close to the expiring star during its death throes. In this "red giant" phase of a star's demise, it can balloon to a million times its original size.
The planet was a goner the instant it was sucked into the dying star's atmosphere, swallowed whole like a celestial oyster.
Five billion years from now, when our own star reaches the end of its life, scientists predict it'll have Mercury for breakfast, Venus for lunch and Earth for dinner.    
---
Oceans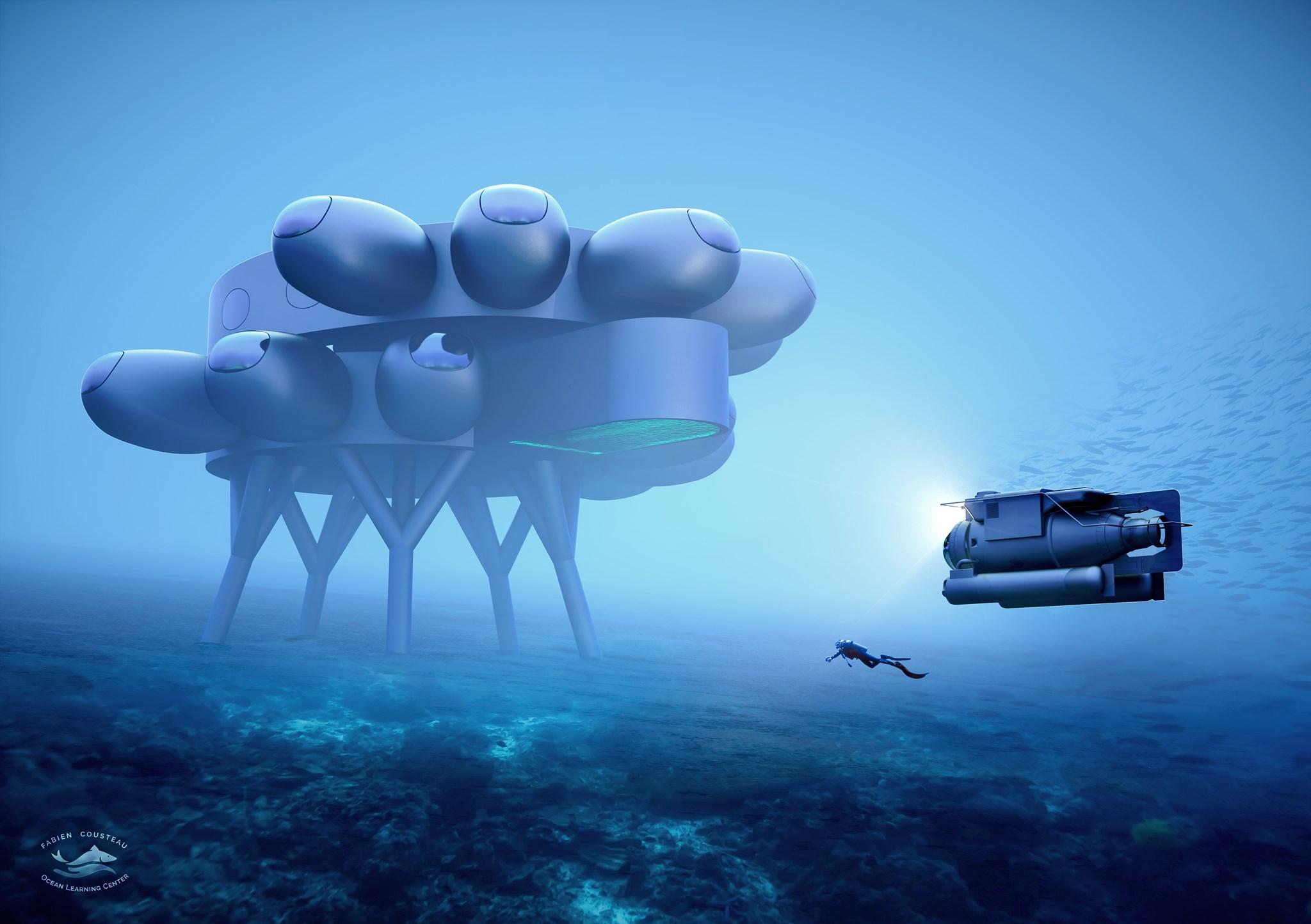 A rendering of the proposed Proteus underwater "space station." (Proteus Ocean Group / Facebook)
Plans for an "underwater International Space Station" received a boost this week when the National Oceanic and Atmospheric Administration announced it had signed a formal agreement to collaborate on the station, named Proteus.
Proteus, the passion project of Proteus Ocean Group, will be located off the Caribbean island of Curacao. Similar to the space station, Proteus will allow scientists to live and work underwater for extended periods of time, studying the environment and conducting research.
"With NOAA's collaboration, the discoveries we can make — in relation to climate refugia, super corals, life-saving drugs, micro environmental data tied to climate events and many others — will be truly groundbreaking," said Proteus Ocean Group founder Fabien Cousteau.
If the name rings a bell, Fabien is the grandson of famed underwater explorer Jacques Cousteau.
---
Gardening
The native plant movement has taken hold in Chicago, but the Xerces Society has a warning to folks purchasing "pollinator-friendly" plants: They might be loaded with pesticides. 
The society has published a brief guide to buying butterfly and bee-safe plants. Among the top tips: Either grow your own plants from organic seeds or look for the USDA organic label on plants purchased from a nursery or garden center.
---
Forests
Cook County officials recently announced a plan to curb fly dumping by opening a center for hard-to-recycle materials. No doubt they were picturing the TVs, mattresses and tires that get tossed into area forest preserves.
But a suburban New Jersey town recently encountered a case of fly dumping that no recycling center could prevent. It was 300-500 pounds of pasta piled next to a stream in the woods.
Quippped one local, "I guess whoever did this is feeding the forest."
Nope, that's not how trees eat. Dying stars, maybe. But not trees.
---
Tweet of the Week
The highly anticipated bloom of Jackson Park's cherry trees never materialized, but they're not the only game in town.
Spring is showing off big time @Nachusa @Nature_IL pic.twitter.com/8c0fzo2DMJ

— Elizabeth Bach (@SoilOrgMatters) May 5, 2023
---
Contact Patty Wetli: @pattywetli | (773) 509-5623 |  [email protected]