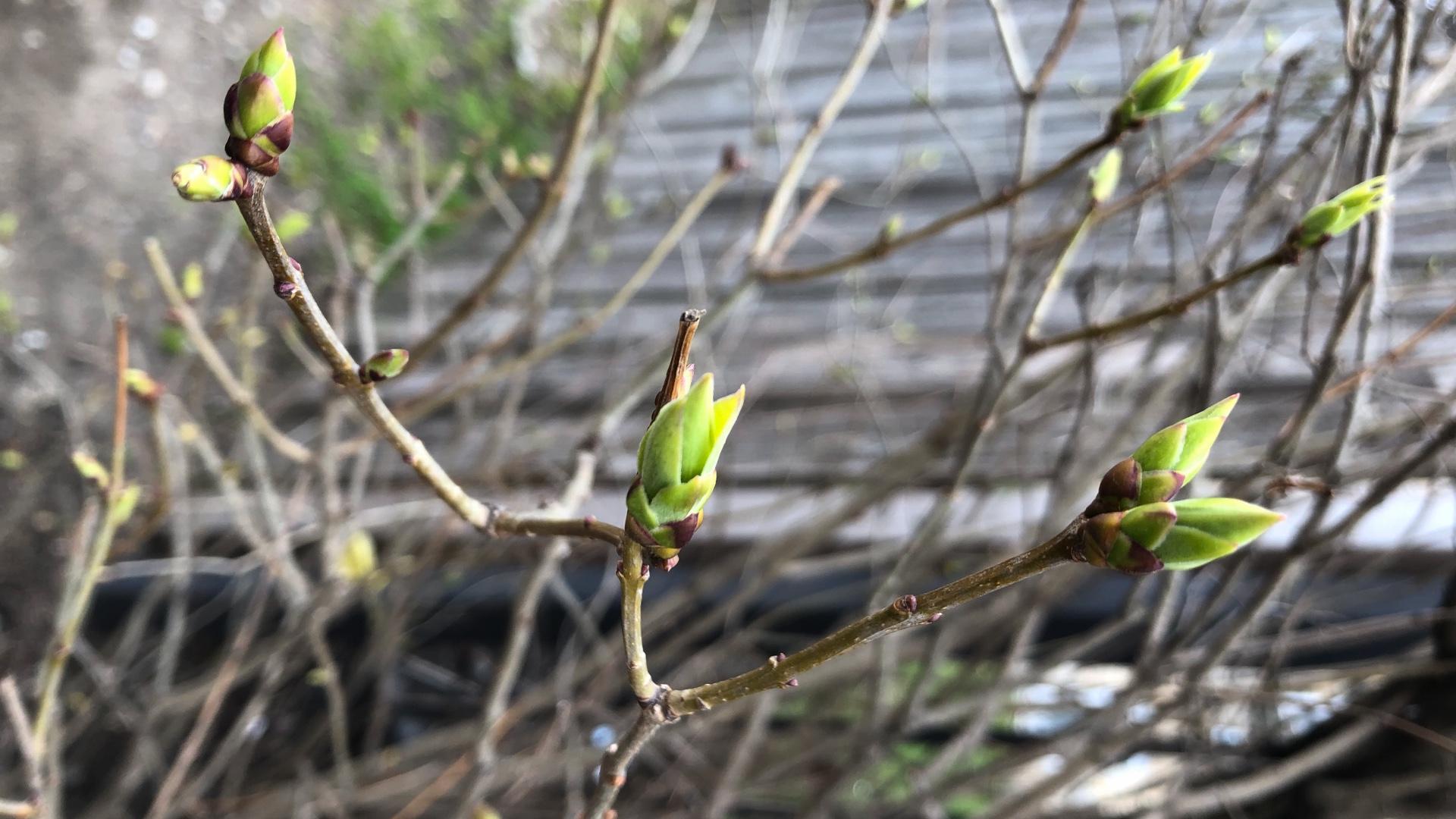 (Patty Wetli / WTTW News)
Spring is always an iffy proposition in Chicago, but it officially begins Monday, whether or not the weather cooperates.
The March equinox marks the sun crossing the equator, from the south to the north, bringing with it warmer temperatures and longer days in the norrthern hemisphere.
This is what it looks like from space. 
---
Here on the ground, the equinox is a chance to observe the phenomenon dubbed "Chicagohenge," when the sun rises due east and sets due west, framed between the city's skyscraper canyons.  
There won't be a whole lot of time to enjoy the view: Equinox sunrises and sunsets are the fastest of the year.
You'll be able to see this impressive golden phenomenon just after sunrise or just before sunset when looking due east or due west. As always, please practice safe solar observing.

Read more about the science behind this #Chicago solar spectacle here: https://t.co/V4cFfMTWY2

— AdlerPlanet (@AdlerPlanet) March 14, 2023
---
Even the forecast has a spring in its step, calling for temperatures that will feel more like March and less like January. While there will always be that one guy who busts out the shorts and flip-flops, everyone else can comfortably leave the heavy duty parka in the closet for a few days.
Much more typical early spring wx for start of astronomical spring at 4:24 PM CDT today. This aftn, gusty winds & dry air mass may increase fire spread risk near & SE of I-55. Showery at times Tue PM-Thu. T-storm & heavy rain threat parts of area Wed. night into Thu. #ILwx #INwx pic.twitter.com/XO85IiEYI3

— NWS Chicago (@NWSChicago) March 20, 2023
---
Nature is reawakening too. Be on the lookout for the first spring wildflowers.
#DYK? Skunk cabbage is one of the first #wildflowers to emerge in the spring.

This unique plant has a distinctive (read: skunky) odor that smells like rotting meat and can generate its own heat, making it an important source of food for early-emerging insects. pic.twitter.com/6UVWCvLTSa

— Forest Preserves (@FPDCC) March 17, 2023
---
Contact Patty Wetli: @pattywetli | (773) 509-5623 |  [email protected]